Career Skills
Language & Cultural Interpretation in Health and Social Services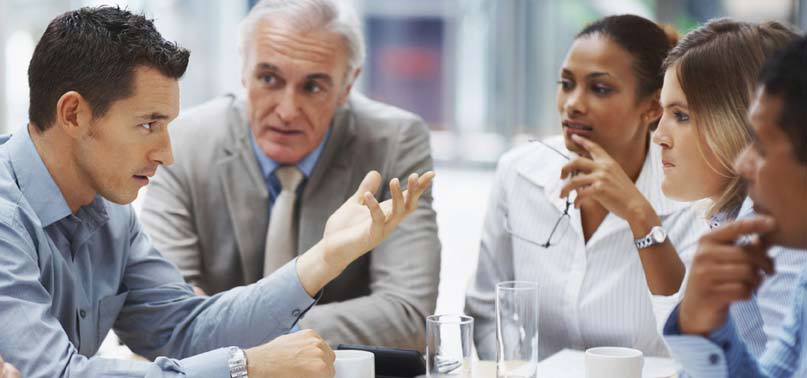 TUITION FREE COURSES
These credit courses are designed for individuals who are interested in providing interpretation services in Quebec, in healthcare and social services, and cultural communities. It meets a growing demand for interpretation services for immigrants, refugees and indigenous peoples whose limited English or French is a barrier to accessing healthcare and social services.
Introduction to Language & Cultural Interpretation
360‐810‐DW 45‐hours
Tuesdays 6:30 – 9:30PM
This credit course will examine language and cultural Interpretation as a profession, with a focus on interpretation in the context of health and social services. Through a variety of readings, class discussions and case studies, the students will gain an understanding of the challenges and opportunities of interpretation in today's society in Canada and particularly in Quebec.
Immigration and Refugee Experiences in Canada
388‐821‐DW 45‐hours
Wednesdays 6:30 – 9:30PM
This credit course will help students relate to the needs and interests of immigrants and refugees in our society. It provides an overview of the workings of various Canadian and Quebec governmental institutions and the laws and regulations that govern immigration, both federally and provincially.
Self‐Care Skills
388‐832‐DW 45‐hours
Thursdays 6:30 – 9:30PM
This credit course will examine self‐care skills needed to maintain emotional and psychological health and well‐being while providing interpretation services in the health and social services sector. The course will explore diverse means and instances for initiating communication and collaboration with a multidisciplinary network of professionals for the management of traumatic material encountered in the interpreter's practice.
Courses Starting: To be announced (TBA)
$30.00 Application fee, $45.50 Administrative fee per course
Application Deadline: To be announced (TBA)
Instructions: Send the completed application form to:
Email
Mail

admissions@dawsoncollege.qc.ca  

Subject: Admissions – AEC Language and Cultural Interpretation

Dawson College
3040 Sherbrooke Street West
Westmount, Quebec
H3Z 1A4

Attn: Admissions – AEC Language and Cultural Interpretation