Special Project Submissions
Resistance & Resilience
April 23 – May 9th 2020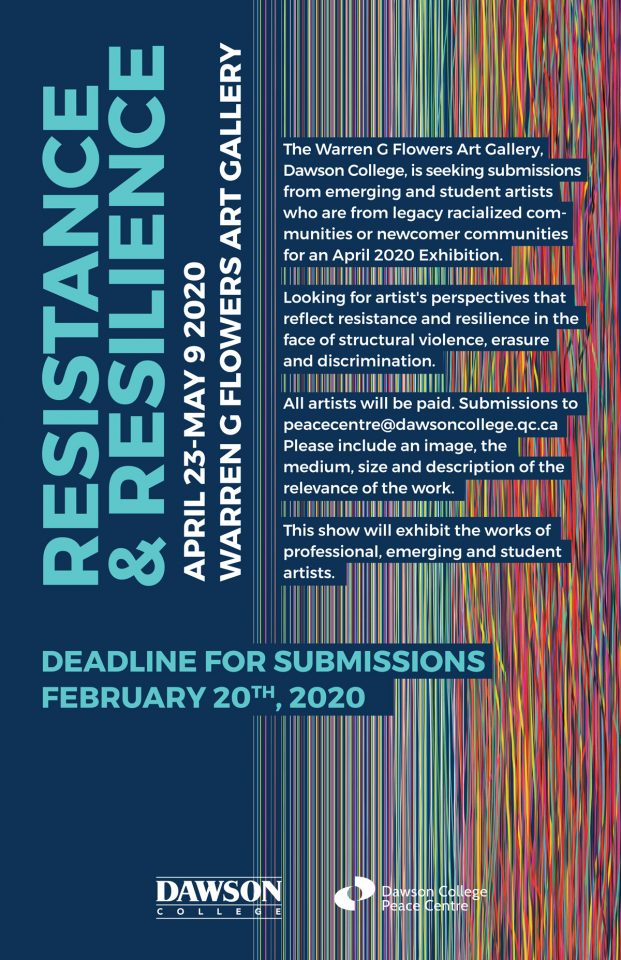 The Warren G Flowers Art Gallery, Dawson College, is seeking submissions from emerging and student artists who are from legacy racialized communities or newcomer communities for an April 2020 Exhibition.
Looking for artist's perspectives that reflect resistance and resilience in the face of structural violence, erasure and discrimination.
All artists will be paid. Submissions to peacecentre@dawsoncollege.qc.ca. Please include an image, the medium, size and description of the relevance of the work.
This show will exhibit the works of professional, emerging and student artists.