Organization of the Year
At each Dawson Competition annual event we honour an organization for their leadership in the community. Air Canada has shown leadership both with customers, employees and the community, thus deserving to be considered Organization of the year at the Dawson College Annual Bilingual Business Case Competition. The company's support to not-for-profit organizations has made Air Canada an important active participant in the community and worthy to be recognized.
Air Canada has a proud history of supporting organizations that focus on improving the lives of Canadians. Air Canada invests in community's social framework by supporting charitable organizations that help children and youth through the Air Canada Foundation. They also sponsor local events or activities by non-profit organizations who contribute to our community's economic growth. In addition to their charitable and economic programs, Air Canada also supports a wide range of commercial events and activities including sports, arts and culture.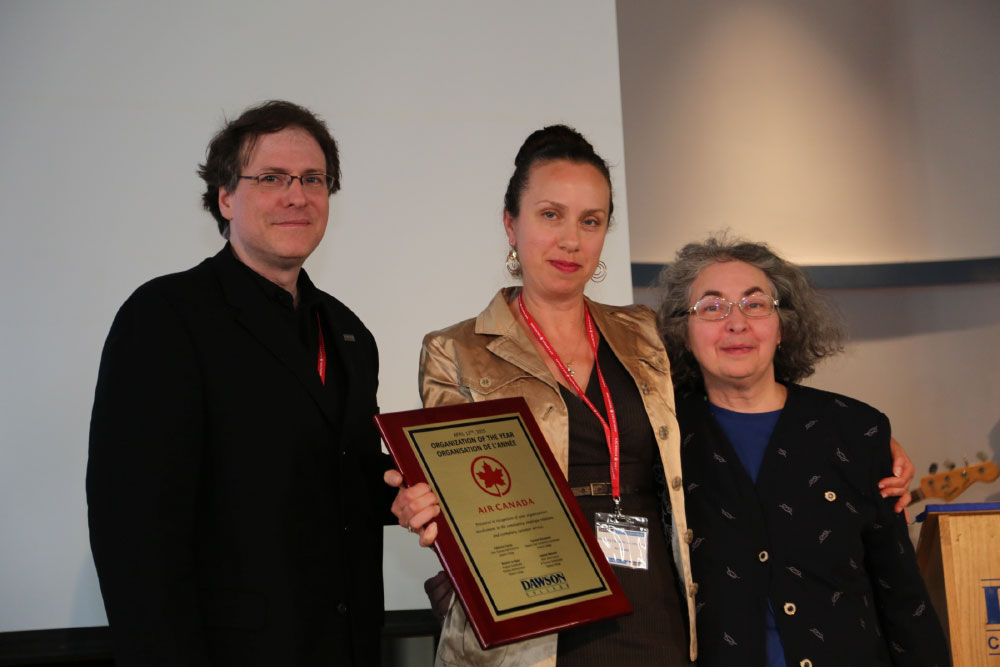 From left to right: Robert Soroka, Rosemary Capparelli and Carmen Kuczewski.