Speed Date an Entrepreneur 2016
You do not want to miss this opportunity!!!!
How often do you get to meet an entrepreneur to pick their brain in a friendly and relaxed atmosphere? Sometimes all a future entrepreneur needs is a mentor and a nudge in the right direction. This event brings together future entrepreneurs and entrepreneurial leaders in the community. You will have 15 minutes to ask an entrepreneur your burning questions. Meet entrepreneurs from various sectors. This event is offered in in collaboration with: Futurpreneur, La Jeune Chambre de Commerce de Montreal and the CEDEC who are helping to connect mentor-entrepreneurs of various fields with you.
Cocktails will be served. Door prizes.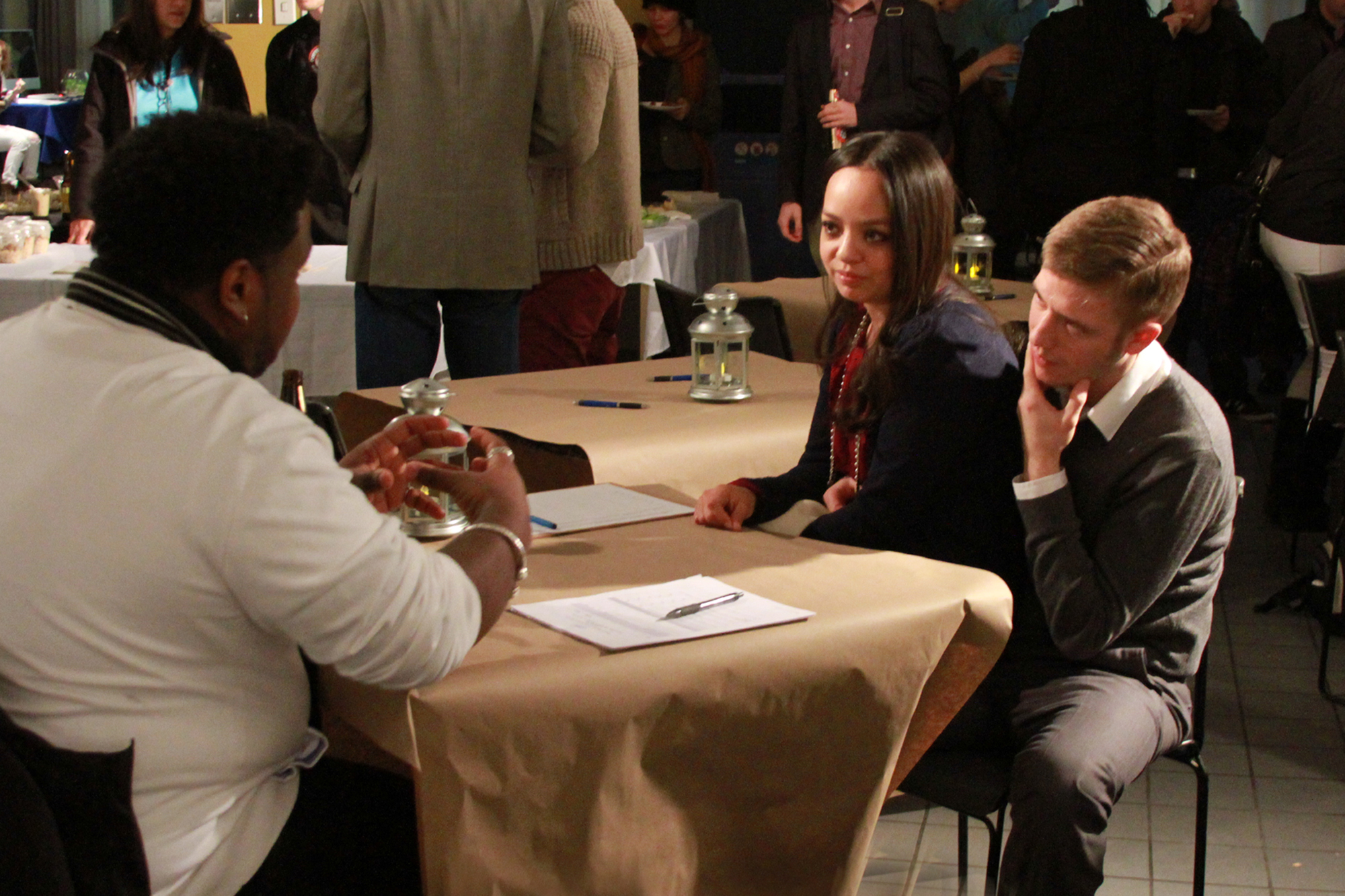 Our Speed-date partners :
---

Karine Bassette
Entrepreneur, Blogger and Interviewer
Karine Bassette aka Mlle Parker is the CEO of NETSO Media, a business that specializes in Social Media Management promoting cultural diversity in Montreal and around the world. She worked with Montreal Black History Month, Montreal Black Film Festival, Kids Help Phone, Dîner en Blanc – Haiti, Sial Canada and other companies helping them achieving their marketing objectives. She also manages a popular urban lifestyle blog inspiring positive change called Unik By Mlle Parker. She also hosts a web-series titled AmbitionTV, in which she interviews successful entrepreneurs from around Canada. She holds a Bachelor of Arts with a Major in Sociology and a Certificate in Marketing from Concordia University.
---
Simon Bédard
President and Founder of Maclinique
Graduate in marketing from HEC, Simon has tested his entrepreneurial skills several times before leading this new project. He organized school dances during secondary school, launched Cycle Dépôt two years ago and offered his marketing services to clients in the medical field under Le Butler Marketing more recently. His new endeavour aims to simplify the process of finding a health professional online with maclinique.ca.
Courtesy of JCCM
---

Geneviève Bégin
Co-Fondatrice PopupCamp, Colorful Leader, KONGOSSA TECHNOLOGY
Geneviève Bégin MBA HEC, femme d'affaires, mère et artiste photographe. Geneviève est l'instigatrice de ce grand projet. Ayant souvent eu à faire des acrobaties pour arrimer intérêts et vie familiale, elle travaille aujourd'hui à créer la solution dont elle a rêvé. Responsable du développement des affaires et de la gestion de l'entreprise, elle est la porte-parole de PopupCamp. Elle est impliquée dans le Regroupement des technologies sociales, siège sur deux conseils d'administration, a participé à l'organisation de KWS-Semaine la technologie et de l'innovation sociale en 2014, à l'organisation de la conférence Future Collaborative en 2015, a remporté le prix Émérite remis conjointement par la Fondation Desjardins et l'Association des MBA du Québec au diplômé de l'année ayant un fort leadership potentiel pour le Québec. Elle a à cœur la cause de l'équité des femmes en gouvernance. PopupCamp a remporté en 2015 un prix « À go on change le monde » de la Caisse d'économie solidaire Desjardins et Esplanade, ainsi qu'un prix Philagora de la Fondation Bombardier.
Courtesy of JCCM
---

Lamia Boucheneb
Editor and founder of The Montreal Fashion Society
The Montreal Fashion Society, a fashion, beauty and lifestyle blog which also offers personal shopping services. She had the chance to cover multiple fashion shows, interview interesting montrealers and produce a young professionals inspired fashion show in collaboration with the Fashion & Design Festival. Lamia also holds a CPA certification and founded Strategic Accounting Solutions, an accounting firm that believes in results analysis for continuous improvement and added value. In parallel, she is a member and collaborator at Montreal's Young Chamber of Commerce and organizes networking events for young professionals and entrepreneurs. Connect with her on LinkedIn for additional information.
Courtesy of JCCM
---
Taïna Chalifoux
Co-founder of Incas di Napoli
Growing up in an environment very far away from entrepreneurial circles, Taïna developed her passion for business on her own.
After her trilingual BAA at HEC Montreal, she worked for her former professor for 5 months during which she developed important skills. It is only 5 months after the end of her BAC that she started the business, which defines her as a bit inexperienced, but very determined.
Courtesy of Futurpreneur
---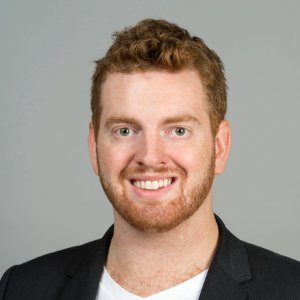 Étienne Crevier
Président – Directeur général BiogeniQ
Étienne Crevier, founded BiogeniQ after his father's sudden death. The company brings personalized medicine to patients by offering genetic tests allowing anyone to adapt their lifestyle to their genetic profile.
A few years ago, Étienne was a doctoral student in genetics at the University of Montreal and aspired to become a university researcher. His father, Dr. Yves Crevier, a physician was a participant in a genetics project in Quebec that studies how preventive medicine could be adopted in medical practice. But in 2012, Yves died of cardiac arrest. Étienne Crevier decided to go into business instead of research. After enrolling in the MBA at the University Sherbrooke, he launched BiogeniQ in August 2013.
Étienne won several entrepreneurship awards. He was the winner of the Montreal Foundation Inc, #PropulserMTL 2014, winner of the most innovative startup in Quebec – the Quebecers Entrepreneurship Contest as and was named the most innovative startup by Futurpreneur Canada. He also received funding from Chamber of Commerce of Metropolitan Montreal with the Ready to Undertake and Youth Investment Company. Finally, he was awarded the Scientific Entrepreneur of the Year Innovation Award.
Courtesy of Futurpreneur
---
Brittany Dalfen
Creator of Sayfespace
Brittany Dalfen is a student at Concordia University and a graduate of Dawson College. She became an entrepreneur in 2014 when she she created her start-up, Sayfespace, which will be a social network for
CEGEP and university students to discuss mental health in a one-on-one, anonymous, and real time chat. This project was also the winner of the 2015 Dawson's Den. Since, she has become a regional manager for a painting company, Signature Entrepreneurs, and a Director of Communications and Development for a social issue theatre start-up, Project X Performance, which launched their first show in Montreal's Fringe Festival. She has also helped implement an initiative in St. Thomas High School for students to discuss and learn about mental health in an interactive setting and to help reduce the stigma around the school. "
 Courtesy of JCCM
---
JP Desjardins
CEO & Co-founder of Orangerine
JP Desjardins cumule plus de 8 ans d'expérience en entrepreneurship et planification stratégique. Après un Baccalauréat en Communication/Marketing de l'UQAM, Jean-Philippe fait un bref saut chez l'agence BOS (maintenant Dentsu BOS) pour les comptes de FIDO et Banque Nationale. Il co-fonde ensuite Orangerine en 2007 en tant que Président et directeur stratégique de l'agence. Il chapeaute différents mandats pour des compagnies tels que Librex (Québécor Média), Sobeys Canada, Groupe Dissan, Les alouettes de Montréal. En 2012, il fait ses premières armes dans le milieu des startups technologiques en pilotant la campagne de mise en marché internationale de la solution de partage de document nuagique TagMyDoc. La campagne remporte un franc succès, notamment en récoltant une vingtaine de mentions médiatiques, dont un un article dans le «New York Times». Avec les débuts de The Wallrus en 2013, Jean-Philippe s'implique sur la scène événementielle, et plus particulièrement au sein du milieu du eSport, une industrie qui connait une expansion fulgurante en Amérique du Nord. Il agit à titre de collaborateur dans le cadre de la production du Mondial des Jeux Loto-Québec (Juste Pour Rire) et co-produit l'événement mensuel «HeartStone FireSide Gathering – Montreal».
Outre ses accomplissements professionnels, Jean-Philippe s'implique au sein de différentes causes, dont la promotion de l'entrepreneurship québécois. En 2014-2015, Il est invité par Futurepreneur à donner des conférences sur le leadership aux «Action Youth Summit» à Toronto ainsi qu'à différentes tables rondes ministérielles. Il est également sélectionné en tant que Délégué canadien au sommet du G20 des jeunes entrepreneurs 2015 tenu en septembre dernier à Istanbul.
Courtesy of Futurpreneur
---

Nectarios Economakis
Co-Founder of PNR (Point of No Return)
Nectarios is the co-founder of PNR, a company that strives to help businesses align their corporate and digital strategy while facilitating execution of this vision.
In 2011, Nectarios was the first employee in business development at Google Montreal. He participated in the growth of sales and profitability of many large corporations. Previous, he held positions at Cesart Marketing and Media Experts where he led their search marketing teams.
Nectar holds a Masters of Science degree in Business Administration from the John Molson School of Business at Concordia University, where his thesis compared the effects of online advertising on consumer search behavior. Currently, he is Co-Chair of the IAB Canada Search Committee.
---
Co-Founder of Brossard Bagel and Anancy

George Grant moved from Jamaica to Montreal in 1980, He attended Dawson College's Pure and Applied Science Program and was VP of Dawson's Student Association. He went on to University of West Indies (Natural Sciences) and Concordia (Management and Accounting). George was a Chartered Real Estate Broker by 2000. Since then he has also co-founded Brossard Bagel and Anancy (authentic Jamaican food) Restaurant – both with two locations. George Grant has the distinct honour of having been appointed as Honorary Consul for Jamaica in Quebec by the Jamaican Minister of Foreign Affairs and Trade.
Courtesy of CEDEC
---

Kurt Houghton
Management Consultant, Coop Interface / Yes
Kurt Houghton holds a Bachelor of Arts with distinction in environmental studies from McGill University and an executive MBA from Université du Québec à Montréal with a specialisation in collectively operated enterprises. He has over ten years of cooperative management and non-profit administration experience in the Montreal area. These experiences allow him to appreciate the complimentary roles of good governance and efficient management in a context of limited resources. With a passion for social justice and local economic development, Kurt Houghton puts people first because no organisation can develop without a satisfied clientèle and well supported staff.
As an entrepreneur, a board member of multiple organizations, a freelance consultant and a business coach, Kurt has developed a strong professional network in Montreal, giving him a detailed understanding of the challenges of operating a small business.
---
Founder of Tailor2Go

Nathon was raised in a family of entrepreneurs and started a few start-up projects prior Tailor2go, including managing a multiplex building and worked/ volunteered for a few SMEs in Montreal area.
Tailor2Go was featured in Les Affaires, CBC, and Financial Post. Tailor2Go won many startup contests including the McGill Dobson Cup, the Concours Quebecois en Entrepreneuriat, the CBC Media pitch during Startup International Festival, the Spin Master and many more.
Tailor2Go is an innovative, exciting and convenient way to shop for clothes. We come to you, 3D scan your body and deliver custom-made apparel.
He's all over the news!
---

Sonia Kyriacou
Co-Founder of the San Tropez Dance School

With more than 20 years of experience, Sonia Kyriacou and Moris Alvarenga are talented and renowned dancers. Leaders in their industry, these passionate entrepreneurs believe that you can "choreograph" your life!
Based in Montreal, they run the San Tropez Dance Center, one of the largest Latin dance centers in Canada, with locations in the West Island and Downtown. Organizers of the most highly anticipated Latin dance festival in Montreal, the Montreal Salsa Convention, which is now in its 12th consecutive year.
Sonia and Moris have nurtured their businesses into the successful ventures that they are today, by taking a risk and overcoming the challenges that stood in their way. They embody the philosophy that a true entrepreneur must follow their heart and instincts in order to find success and satisfaction in all endeavors. During the lecture you will discover their secret to success. Let them inspire you with their first-hand experience in turning a passion into a fulfilling career!
---
Fondatrice de l'entreprise Inspiro Média et Elsoa
Sara Leblanc est bachelière en administration des Affaires avec une spécialisation en finance. Suite à ses études, elle a joint l'équipe d'Axium Infrastructure en tant qu'analyste en finance à leur bureau de Montréal et ensuite au bureau de Toronto. Elle s'est ensuite consacrée à temps plein à un projet porteur et ambitieux, la création et la mise sur pied de l'entreprise Inspiro Média qui avait pour mission d'identifier et de mettre en valeur la nouvelle génération et la relève d'affaires du Québec. Il y a quelques mois, elle a lancé une nouvelle entreprise, Elsoa. La première collection est maintenant en vente, ce sont des blouses en soie faites au Québec, vendue sur internet.
Courtesy of JCCM
---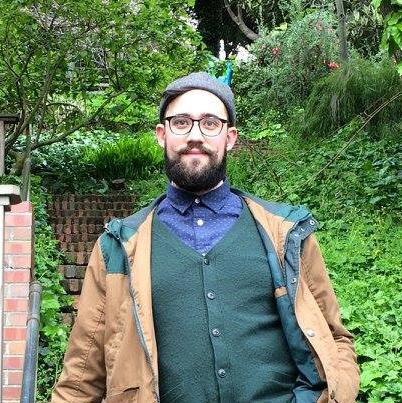 Patrick Latreille
Musician
Born in Shawville, Quebec to a musical family, with a Bassist father and later a Drummer step-father he naturally began playing both instruments at a young age. After co-pioneering the reinstation of his high school music program, which had been absent from the curriculum since before he was born, he moved to Montreal to begin more formal music studies at Vanier college on Electric and Double bass.
Patrick has played in a wide variety of ensembles, ranging in musical style from jazz to classical and everything in between. His performance credits include: the Montreal All City Big Band and the Vanier College Big Band at the International Montreal Jazz festival. The Ei Medici Orchestra, and many local Montreal indie and jazz bands including Daniel Isaiah, Harvest Soon, Holobody, OHARA, Saxsyndrum, Sea Oleena, Sweet Mother Logic, James Irwin, Tamara Sandor and many, many others.
Patrick also works as a studio musician and has experience in film scoring. Working alongside Erin Lang, he scored the documentary "Quelques pas à Paris" of Les Grands Ballets Canadiens de Montreal which premiered at Place des Arts in the 28th edition of the Festival International du Film sur l'art (FIFA). He worked with producer Mark Lawson (Arcade Fire, Timber Timbre, Colin Stetson) on Feral and Stray's album "Between You and The Sea". Other recording experience includes Tamara Sandor's "Tines", Sea Oleena's "Shallow" and Joana Serrat's latest release "Cross the Verge".
Courtesy of CEDEC
---
Co-Founder / Executive Vice President at Mango Software
Alexandre Mensi is a passionate web application architect with more than 15 years of experience. After his studies, Alexandre became an independent consultant and worked for large companies such as PayPal and Hitachi. To deepen his technical knowledge, Alex decided to pursue engineering at ÉTS, École de Technologie Supérieure.
In 2014, he co-founded Mango Software, a firm specializing in multi-platform solution development that reached more than 1 million in sales and established a presence in 6 countries after only two years of operation.
Alexandre is a member of the Agile Alliance and the International Association of Software Architects IASA) and a certified Scrum Master. In 2015, Alexandre was part of the Canadian delegation at the G20 YEA Summit in Turkey and again in 2016 at the G20 YEA Summit in China.
Courtesy of Futurpreneur

---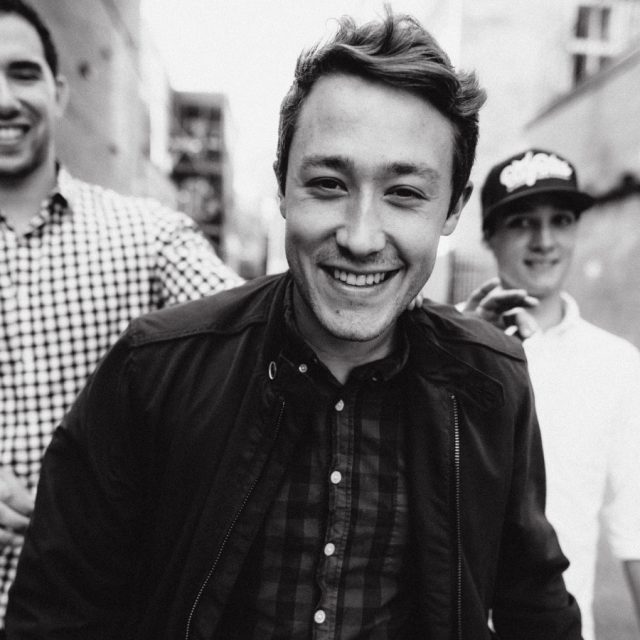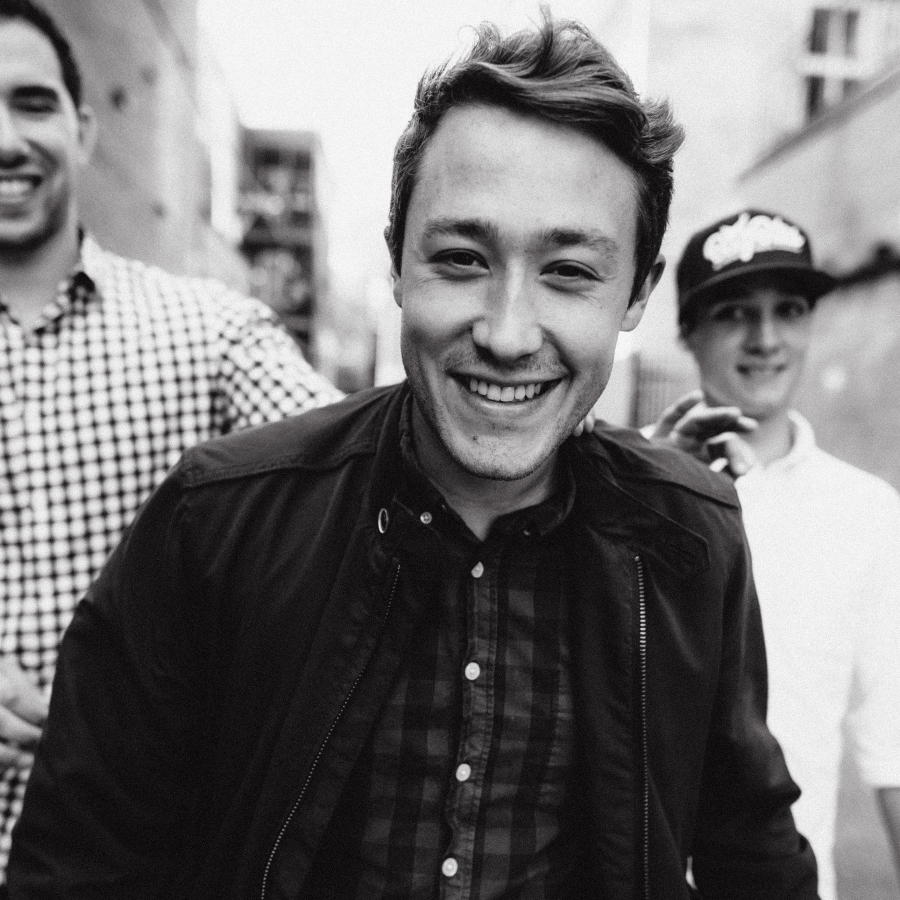 Philippe Poirier
President and Co-founder Hexa Foods
Philippe is passionate about food and sustainability, and is obsessed with disrupting our broken food system. He holds a Bachelor's degree in Commerce, and started his professional career as an investment banking analyst for DNA Capital in Montreal. He was recently accepted to the MBA program at INSEAD, currently ranked #1 globally, but finally declined to focus on the development of the business."
---

Anthony W. Shannon
Founder and CEO of TuneStars
Anthony Shannon makes links between people and disruptive technology. His goal is to work on game changing, niche-specific software projects that have the potential to solve big problems, while raising efficiency at a worldwide scale. He helps tech startups achieve their long- or short-term objectives in development, growth, business development/sales, financing and HR.
Anthony is driven by change and is always enthusiastic about discovering new technologies with potential for disruption.
---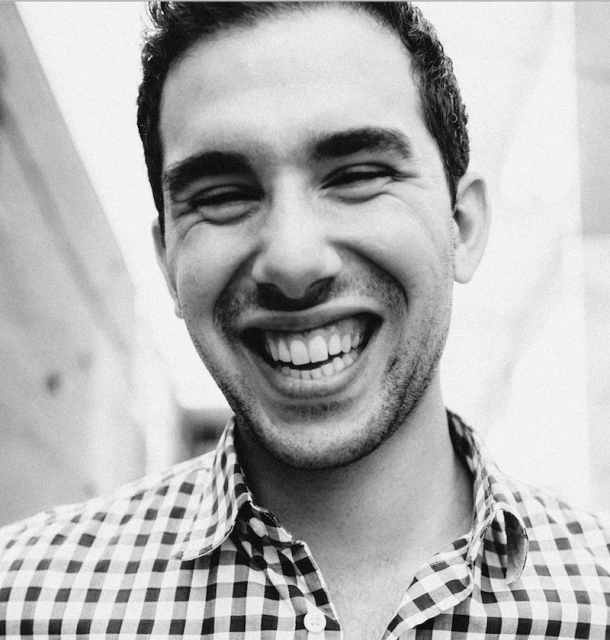 Paul Shenouda
VP Innovation & Co-founder Hexa Foods
Paul holds a Master's degree in Innovation & Technology Management, and a Bachelor's degree in Mechanical Engineering from the École Polytechnique de Montréal. He has been the recipient of multiple innovation and entrepreneurship awards including Force Avenir and Startupfest Montreal. Paul is an alumni of The Next 36, Canada's leading entrepreneurship program. He is deeply passionate about sustainability and radical innovations that have a positive impact on society and confront conventions."
---
Devon Smiley
Negotiation Consultant
Devon Smiley is a Negotiation Consultant for ambitious entrepreneurs who are ready to stop taking what they can get, and start asking for what they deserve.
A graduate of the McGill University BCom program, Devon is an 'accidental negotiator' having discovered her love of the art (yes, it's an art…) over the course of a career in procurement. The realizations that i) Negotiation isn't just for lawyers, ii) Negotiation isn't always all about the money, and iii) You don't need to be a jerk to get great results, spurred Devon on to launch her own consultancy.
Currently, Devon works with entrepreneurs & small business owners to help them ask for what they want, need and are worth in business, and also partners with London-based firm advantageSPRING to deliver negotiation training to corporate clients in industries ranging from investment banking to chocolate manufacturing.
The work Devon is most proud of is her pro bono training and consulting with non-profit organizations including UN Women, The Clinton Foundation & God's Love We Deliver.
You can find Devon online at www.devonsmiley.com and on Twitter & Instagram @DevonMSmiley
---

Despina Sourias
Regional Entrepreneurship Awareness and Promotion Officer,
Table des carrefours jeunesse-emploi de Montréal
Despina Sourias has over 13 years of experience working in the field of community development and entrepreneurship locally and abroad. Her present mandate as a Regional Entrepreneurship Awareness and Promotion Officer (English-Speaking sector) for the Table des carrefours jeunesse-emploi de Montréal has led her to support students and budding entrepreneurs in building the skills they need to become the leaders of their own professional and personal destinies. Her interest in women's issues has inspired many of the projects she's founded, such as Glambition which empowers girls to get entrepreneurial and become changemakers. She is also the President for FEM International, a NGO focused on empowering women and girls through sustainable entrepreneurship.
---

Jordan Whitewick
Founder of Whitewick Group
Jordan Whitewick has more than 5 years of experience in the IT industry and has worked on many projects and deployments for various companies including CIBC and Labatt Breweries.
In 2010, a newcomer with the least amount of seniority, Jordan was laid off during a company downsizing. Being very passionate about what he does, Jordan wanted to continue in the IT industry and was determined to find an opportunity in his field. When he did, Jordan was asked to open an incorporation in order to take on contractual jobs and this gave him the idea to start his own IT Consulting Firm, Whitewick Group.
Whitewick Group helps small to medium sized businesses keep up to date with the latest in technology and to use it to its full potential helping to cut costs in the long run.
Courtesy of JCCM
---