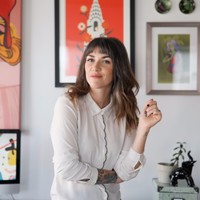 Erin Willett
Brand & Culture Strategist
The Tap In Team
Erin intends to change the way we do business, by leading with emotional-intelligence,
creative courage and collaboration. Using her proprietary brand and culture building
methodology, she has spent the last 8 years shaping strategies for attraction,
engagement and retention. Coaching leaders and working with growing businesses, Erin
helps teams build movements around their unique identity, shaping their
communication strategies and tactics so they can nurture strong communities and
expand their markets.
Erin Willett is a brand & culture strategist and founder of The Tap In Team