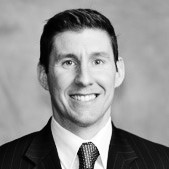 Steven Kravitz
Kravitz, Kravitz is a boutique law firm predicated on developing true, meaningful and long-lasting relationships with its clients and servicing their legal needs with top-quality and expedient service at affordable and extremely competitive rates.
As an entrepreneur at heart, Steven approaches his mandates from both a legal and entrepreneurial perspective, seeking to learn about his clients, their businesses and the related industries in order to deliver truly personalized and business-specific counsel.
Steven's practice covers the full gambit of corporate/commercial services, including, among others:
incorporations;
shareholder agreements and shareholder-related matters;
corporate governance;
corporate reorganizations;
last will and testaments and mandates in anticipation of incapacity ("living wills"); and
trusts,
the whole with a particular emphasis on:
merger, acquisition and sale transactions;
licensing, distribution and manufacturing arrangements; and
real estate matters (including purchase/sale transactions, leasing matters and co- ownership/condominium matters).