iC MTL Advisory Committee
Fady Atallah, Co-Founder, Head of Development at Infinite City
Fady is an entrepreneur in the creative industries. Over the past 18 years, he has founded and managed companies in content production and digital media and now runs an innovation consultancy practice. Through the Infinite City label he co-founded with Daily tous les jours a in 2014, Fady promotes a portfolio of urban interventions, destined to reclaim public spaces and make cities better places to live.
Over the years, Fady has started and ran creative agencies in digital media, business strategy and content production, with a focus on cultural innovation. He has pitched, won, and managed projects of various scales, recruited and lead multi-disciplinary teams with expertise in strategy, design, content, marketing and technology. He specializes in digital product design, architecture, education, branding and e-commerce.
Fady's expertise lies in being a strategic thinker with an acute sensitivity to an organization's DNA and growth potential. A large part of his work is in bringing together a team that is appropriate for the challenge. Most importantly, he cares about growing socially relevant businesses.
Caroline Gagnon, Professeure adjointe, Université Laval; Directrice du baccalauréat en design de produits (BDP)
Caroline Gagnon dirige le programme en design de produits de l'Université Laval depuis 2014. Ces dernières années, elle a développé un intérêt pour les récentes perspectives sur la créativité, l'innovation par le « design thinking » et le design stratégique. Elle s'intéresse surtout au rôle innovant que le design peut jouer face aux problématiques sociales et publiques et les enjeux y étant rattachés (vieillissement de la population, meilleurs soins de santé, mobilité éducation). Elle est spécialiste des méthodes de recherche en design (design ethnographique en particulier). En empruntant ces démarches, cela permet d'adopter une perspective de design empathique (centré humain) c'est-à-dire qui pose d'emblée la nécessité de comprendre l'expérience humaine afin d'identifier les besoins latents pour ensuite révéler des opportunités de design et possiblement d'affaires. Elle a aussi travaillé à l'accompagnement d'expertise en design dans les grands projets d'infrastructures techniques notamment en intégrant mieux les perceptions sociales entourant l'appréciation esthétique des projets d'équipements techniques dans l'espace public (méthodes qualitatives et enquête par questionnaire, analyse visuelle) dans les projets.
Elle est membre-associée de HEC-MOSAIC (groupe d'échange s et de recherche en management de la création), chercheure associée à la Chaire en paysage et environnement de l'Université de Montréal ainsi que membre de l'Association en design urbain (ADUQ) et de l'Association des designers industriels du Québec (ADIQ). Elle rédige également un blogue Pensées de design pour la revue Contact de l'Université Laval.
 Vincent Leclerc, CTO, PixMob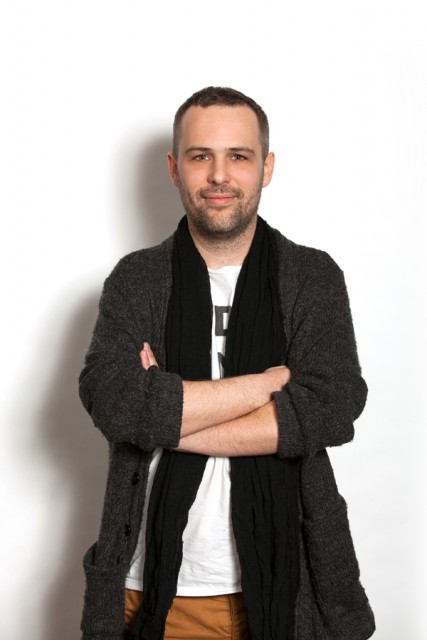 PixMob was inspired in part by MIT research done by Vincent Leclerc, Creative Technology Officer, with Professor Hiroshi Ishii and the Tangible Media Group on topics like physical interfaces, amorphous computing, emergent systems (ant vs ant colony), swarm intelligence, and the power of multiplying small, simple computers that communicate and cooperate on a basic level. Taking further inspiration from gatherings like the annual Burning Man event, PixMob is based on concepts connected to tribe mentality: groups of people assembling to take part in ephemeral shared experiences, the immediacy of experience, collective euphoria, and the idea of active participation versus simple attendance.
After numerous technological iterations, the first PixMob event was produced thanks to the creative vision of Cirque du Soleil's artistic director, Michel Laprise: the international launch of Microsoft Kinect. Since then, PixMob has been taken us all over the world to discover new cultures and meet amazing new friends, inspiring us with their own visions of the collective experience.
Vincent leads PixMob's hybrid team of design magicians & hardcore engineers. From experience design to rapid prototyping, all the way to mass-manufacturing, his gang is hard at work reinventing the future of crowd interaction.
Vincent holds a Master in Media Technologies from the legendary M.I.T. Media Lab. He has been designing and developing interactive technologies for over 15 years.
His work has been published in numerous journals and magazines such as Wired, ID Magazine, ACM SIGCHI, Rhizome, MAKE, Core77 and others. He has taken part in several important art exhibitions in New York, San Jose, London, Montreal, Shanghai, Vancouver, etc. In his spare time, Vincent also teaches Physical Computing at Concordia University.
Linda Rutenberg, Fine Art Photographer, Creative Entrepreneur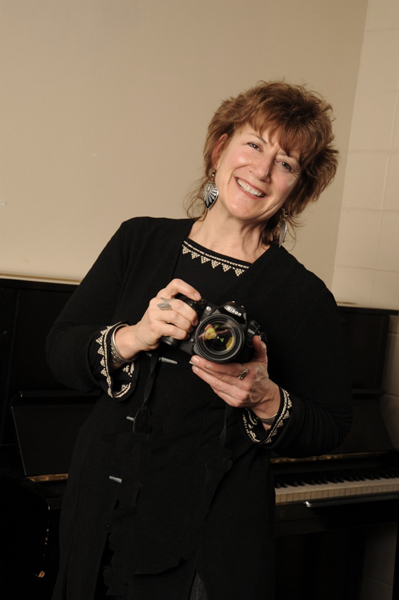 Linda Rutenberg has been a fine art photographer for the last 30 years. She has a BFA in film and music and an MFA in Photography from Concordia University. She has taught photography and worked on specific projects which has resulted in fifteen books numerous exhibitions. In 1995 she opened Camera Lucida Image Centre in Montreal which housed a darkroom rental facility, a lab, a school and a gallery. In 1997 she opened Galerie Mistral, a fine art photography gallery in Montreal, Canada and served as its director for five years. These days she produces work, teaches, lectures and gives workshops and mentors young artists on bridging the gap between art and business.
Her fine art work has been exhibited internationally and most recently in Canada, the US and England.  Her work has been about the interplay between cities, the environment and its people.  She has produced several series: Urban Visions, One Island – Many Cities,  Mont Royal – A World Apart, The Spiritual Landscape andThe Garden at Night, a nocturnal garden series which delves into the nocturnal world of gardens. Linda has traveled throughout Canada, the US and England for this project. Her latest work The Gaspé Peninsula: A Land on the Edge of Time is once again an exploration of the relationship between an environment and its people. This project encompasses a book and a  traveling exhibition.
Most recently, Linda has been invited to be mentor in residence and Linda's work has been purchased by many prominent corporate collections,  it is in the National Gallery of Canada and the archives of the Bibliothèque Nationale de Paris.
She is also a full-time Mentor, Coach, Incubator Manager and Chief of Inspiration Officer at Dawson College.
Augusto Sotelo, Chief Philanthropic Officer and Founder Goowi
Augusto Sotelo has extensive experience in business development. Cofounded and managed multiple companies. Augusto is a creative & analytical thinker, engaging communicator, innovative marketer and avid advocate of entrepreneurship. He is drawn to disruptive business models. Passionate about technology start-ups, social entrepreneurship, philanthropy, coding, strategic planning, M&A, venture capital and value investing.
Augusto is currently involved in a number of non-profit organizations, in advisory, consulting & coaching roles.
His recent startup is called Goowi (short for Goodwill) wants to revolutionize the way businesses give back to the community and to do so is setting in motion a movement called Get-2-Give, which empowers individuals to support a charity of their choice with money made available to them by businesses. Through our Goodwill Marketing Platform, we help any business seamlessly integrate philanthropy into their marketing strategy. The vision is for businesses to make philanthropy available not just to a few individual billionaires, but to a few billion individuals.
David Usher, Artist, Best-selling Author, Entrepreneur and Keynote Speaker
As a musician he has sold more than 1.4 million albums and performed all over the world. He has had #1 singles singing in English, French and Thai.
When David is not making music, he is equally passionate about using technology to build new and interesting businesses. His company, Cloudid Creativity Labs works at the intersection of art and technology bringing together artists, designers and programmers to work on a vast range of innovative projects. David has worked as a project leader, consultant, and/or presenter for companies such as Autodesk, Cirque du Soleil, the Royal Bank of Canada, and Deloitte, and as a speaker has shared the stage with acclaimed thought leaders including Seth Godin, Biz Stone (Twitter), Guy Kawasaki (Apple) and Colonel Chris Hadfield.
David sits on the advisory board of McGill University's Institute for the Public Life of Art and Ideas and the Incubator for the Creative Industries, iC MTL
He has a long history of working to further the cause of human rights around the world and has travelled with WarChild to the refugee camps of Burma to film a documentary on children affected by war and is the founding director of Amnesty International's Artists for Amnesty. He is also an active supporter of Tree Canada, Fashion Cares and the David Suzuki Foundation.
David has a degree in political science from Simon Fraser University and writes about the impact of exponentiality and the second machine age on business and society at his Human Metrics site. David's best selling book on creativity and the creative process, Let the Elephants Run • Unlock Your Creativity and Change Everything is out now.