AEC Program – Venture Creation in the Creative and Cultural Industries (RNA.07)
NEXT INFORMATION SESSION: August 29, 2017 @ 6:30 pm > Sign up here
Inspired from best practices in incubation in the USA and Canada and built on a solid foundation of experience in education and on preparing individuals for careers, Dawson College and Project iC MTL join forces to offer an instructional program to accompany students/incubees in the pre- startup and startup phases of a new venture in the creative and cultural industries.
Do you have an entrepreneurial spirit?
Would you be interested in launching your own business or social enterprise in one of these creative industries?
Advertising… Architecture… Audiovisual… Commercial and Fine Art Photography… Crafts… Design… Entertainment… Fashion… Gaming… Gastronomy…  Multimedia… Music… Performing Arts… Publishing… Visual Arts… Writing.
Join us for a unique journey in the world of creative startups…..
Dawson College's Offer: Venture Creation in the Creative and Cultural Industries
In the Fall of 2016, Dawson College will be launching a very unique credited Professional Development Attestation of Collegial Studies (AEC) called Venture Creation for the Creative and Cultural Industries.
This program in not just another "start your own business" program based on the development of the business plan. It is unique because of its focus on the very early stages of starting a commercial business or social enterprise: that stage when a budding entrepreneur doesn't really know where or how to start, and needs all the support possible.  This venture creation program will prepare students for a career as an entrepreneur or founder of a company or organization in the creative and cultural industries. The uniqueness of this program is that it comes as part of a package that includes an incubator.  
iC

MTL's Offer: Incubation Package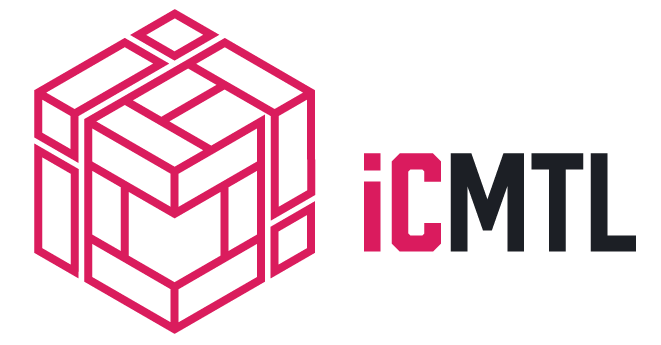 Dawson College's project, iC MTL , will provide incubator services….
What is an incubator? Well….Imagine …
that you would have your own work space
that you would be in the incubator focused on building your business for a period of 8 months until you are ready to fly on your own.
that you would be supported by entrepreneur mentors and business coaches and that you would have opportunities to attend networking events on a regular basis to expand your potential collaborative network or client base
that at the end of an 8-month period you will have obtained an Attestation of Collegial Studies (ACS) in Venture Creation in the Creative and Cultural Industries.
a program that would understand your needs as a creative and makes business concepts less intimidating.
that you would be eligible for student loans and bursaries depending on your situation
a beautiful space in Old Montreal that will inspire you to collaborate with a room full of creatives of various disciplines
that all of the above was part of a package deal. We call this package [8M] 
All skills and talents are welcome. Maybe you have skills in sales and wish to start a company in the entertainment industry. Maybe you're an artist that wants to put on a festival. Maybe you're a photographer or industrial designer who has an idea for a new business. Maybe you have an idea for a product but don't necessarily have the skills to create it.
---
iC MTL is the first organization to leverage the talents of this great city by offering creatives an opportunity and a space to connect, to identify opportunities and launch new businesses or social enterprises in the creative and cultural industries.
Project iC MTL and Dawson College ran a successful first cohort in 2016. Take a look at what Aurelie Bellacicco had to say.
_________________________________________________________________________________
Sign up for the information session on August 29, 2017 to learn more about the program :
The development of the AEC program and of IC MTL was funded by the Canada-Quebec Agreement on Minority Language Education and Second Language Instruction.
iC MTL is a not-for-profit business incubator and campus supporting entrepreneurs in launching a new venture in the creative and cultural sector – www.icmtl.ca