News
November 2017: First place winners of Dawson's Den: Bradley Heaven and Danny O'Conner
If you attended the grand finale of Dawson's Den's on November 16, you probably felt a few goosebumps hearing Bradley's voice for his startup pitch, All Access Life.  Twenty teams presented their entrepreneurial projects on the Monday of EWeek 2017. The audience voted ten teams to move on to the Thursday finals when Bradley and Danny blew the audience away!
Social Science student, Bradley Heaven and his technical aid, Danny O'Conner can read each other's minds.  This beautiful connection between the two and their ease in working together, has led them to identify a need in the community of people with disabilities.  I first met them early October when they came to my office seeking advice on a website they were creating – All Access Life, a one-stop-shop for accessibility needs that features information about current technology, apps, resources and more.
When I saw how much research and work had been put into their project, I knew instantly that they would take the first prize for the pitch competition held during Entrepreneurship Week (EWeek). I had to convince them to pitch!!  Well, after a few discussions, they decided to do it!!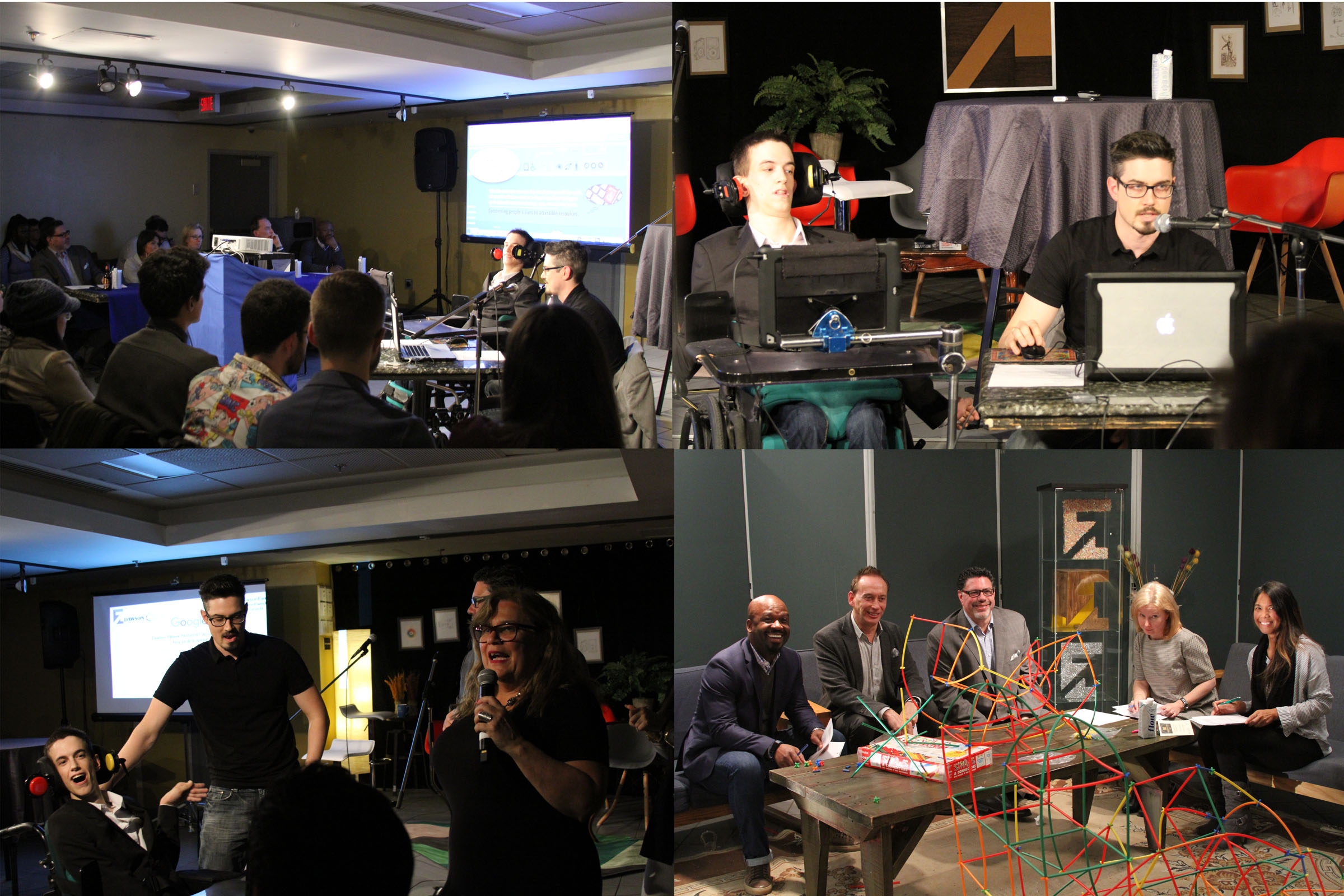 A jury of five judges were unanimous in their decision.  Josh Miller of Fuller Landau, Liette Lamonde of La Fondation Montréal inc, Frantz Saintellemy of Groupe3737, Guy Bazinet of PME MTL and Jennifer de Vera of Sustainable Dawson awarded Bradley & Danny  the grand prize of 1000$, a Google Chromebook, Business in a Box and coaching from YES Montreal. An additional new prize of 250$ was awarded this year for the most sustainable project, offered by the newly created Dawson College Office of Sustainability. Jenny de Vera who represented the Office, was very emotional when offering this prize to the team – The Sustainability Prize goes to the project that most reinforces the Dawson College value of Well-being for All by demonstrating a positive, sustainable contribution to society, the economy or human and ecological health
Bradley and Danny launched the site www.allaccesslife.org right after their EWeek win. Their next steps will be to select a legal structure and apply for grants to transform the site to WCAG 2.0 (disabilities friendly). The Centre for Innovation and Entrepreneurship Education will continue to support and guide Bradley and Danny. Next stop – Concours Quebecois en entrepreneuriat!
For more news on Bradley: High school graduation a triumph for John Rennie's Bradley Heaven by JOHN MEAGHER, MONTREAL GAZETTE.
You will find Bradley's pitch here in case you missed it.
Please help them improve their site by giving them feedback.
Cheers+++
Madeleine Bazerghi
---
New AEC in Creative Entrepreneurship
On October 12, 2016, Dawson College's Centre for Innovation and Entrepreneurship Education launched a very unique credited Professional Development Attestation of Collegial Studies (AEC) called Venture Creation for the Creative and Cultural Industries – offered off-campus at our ICMTL location. Twenty-three budding entrepreneurs were accepted into the program after making it through a rigorous selection process and are now well on their way to thinking and acting like entrepreneurs.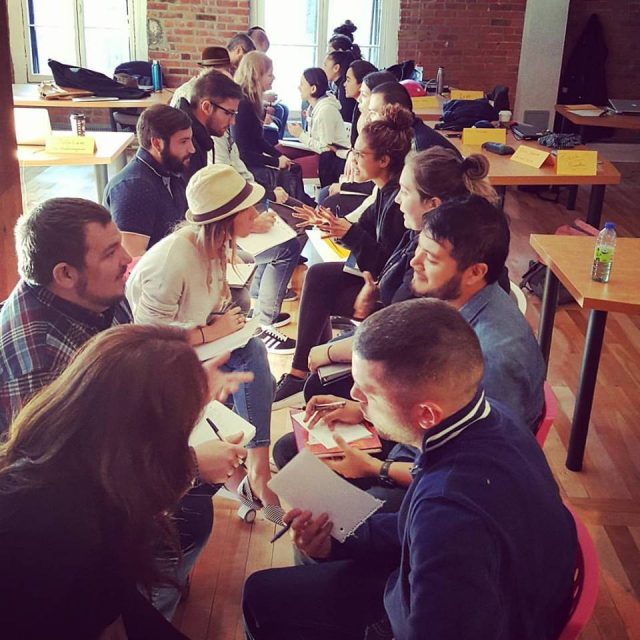 This program in is unique for three reasons.  It focuses on the very early stages of starting a commercial business or social enterprise: that stage when a budding entrepreneur doesn't really know where or how to start, and needs all the support possible.  It supports creative entrepreneurs such as designers, artists and makers. It is offered in an incubation setting.  Read more here
A Celebration of Entrepreneurship Like no Other
On November 14th, 2016 Frank O'Dea, our keynote speaker and co-founder of the Second Cup, was welcomed by a full house of over 250 people. Mr. O'Dea delivered a truly inspirational and moving talk where he detailed his journey from his childhood in Montreal to his life as a homeless person on the streets of Toronto. He further elaborated on how his life changed on a dime, and how he ended up co-founding the Second Cup, a chain of nationwide specialty coffee shops. Mr O'Dea is not only the co-founder of one of the biggest national coffee chains but he also built and founded Pro-Shred Security, a successful international document shredding company and a leader in the document disposal industry.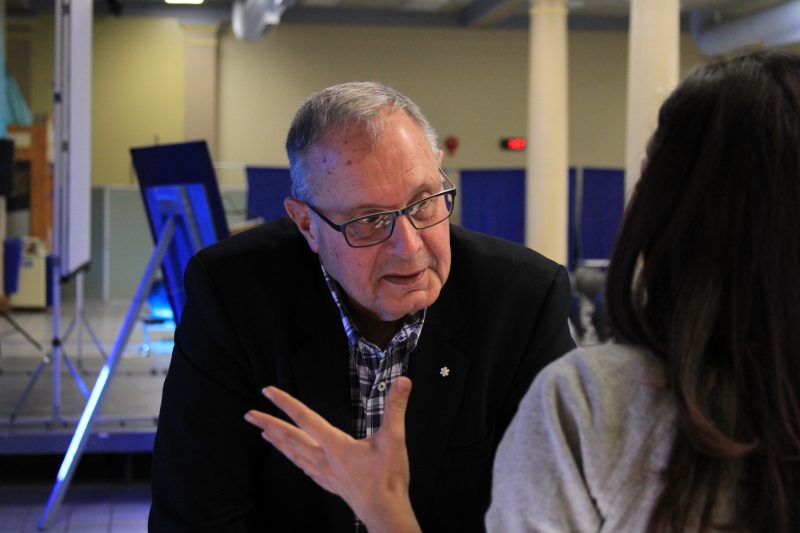 Frank O'Dea is not only a successful businessman, he is an active member within the non-for-profit community as well. O'Dea saw an opportunity during a chance meeting on an airplane, and launched a worldwide charity: Street Kids International. He has been part of many initiatives to raise funds for, among others, education and children of war.  At the end of his keynote address, Mr. O'Dea graciously accepted to autograph copies of his book, "When All You Have is Hope". Audience members were able to connect with him and reported being thoroughly impressed by his kindness and humility.  Read more
 Innobahn : The Fast Track to Innovation
On Tuesday, June 7th, 2016,  20 students from Dawson's S.P.A.C.E. initiative and the iC MTL Summer Incubator took part in the first edition of the Innobahn challenge of the Board of Trade of Metropolitan Montreal. The students, accompanied by Madeleine Bazerghi and Joel Trudeau, were given the opportunity to network with stakeholders from the city's business community who are focused on innovation.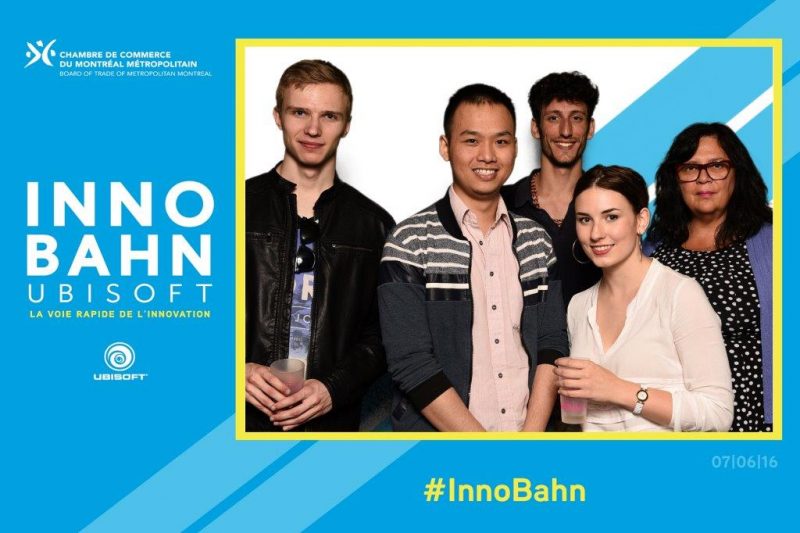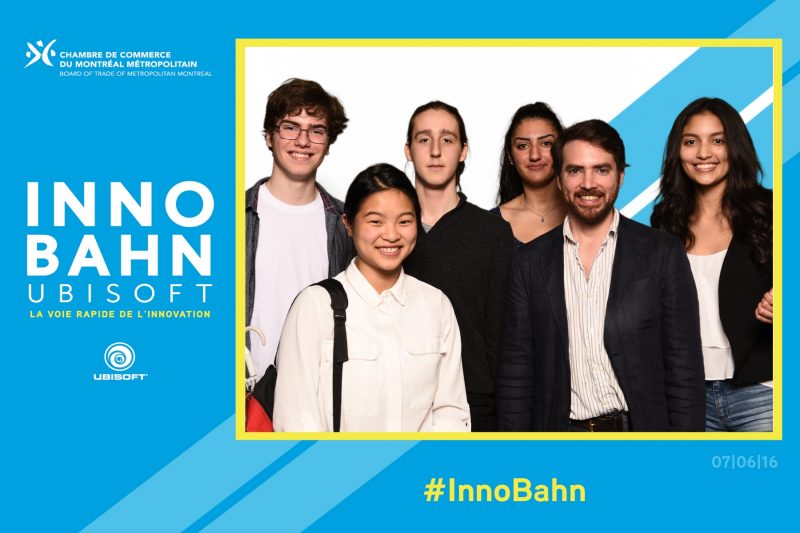 ---
STUDENT DESIGN CHALLENGE- Printemps Numérique-Scénario DigiCamp 2016
From the 6th to the 8th of May 2016 at ETS, DigiCamp introduced 6 company problems for mixed student teams to tackle. Participating schools were ETS, HEC, UQAM, Concordia University, McGill University, and Dawson College. Dawson College participated as a member of 'École de l'innovation citoyenne' (EIC).
For more information click here.
---
FREE Entrepreneurship Workshops and a Summer Incubator
The CIEE is presenting a series of entrepreneurship workshops every Friday starting February 12, 2016 for a period of 15 weeks.
Get more information here.
---
The CIEE Presents a New Complementary Course – Winter 2016
Designing Solutions for a Better World (Contemporary Issues Domain)
January 2016: Do you have an entrepreneurial mindset? Do you want to help make this world a better place by solving some of the more pressing societal problems? In this new hands-on intensive course,  you will work in a team in order to identify and solve a contemporary issue. More info here!
---
EWeek 2015 was Incredible!!
November 2015: The two-day public sector strike did not deter the ETeam! They were determined to make EWeek happen by moving the Dawson's Den Initial Pitch competition to Friday the 13th as a pre-EWeek event and shuffling high-profile ….Read More..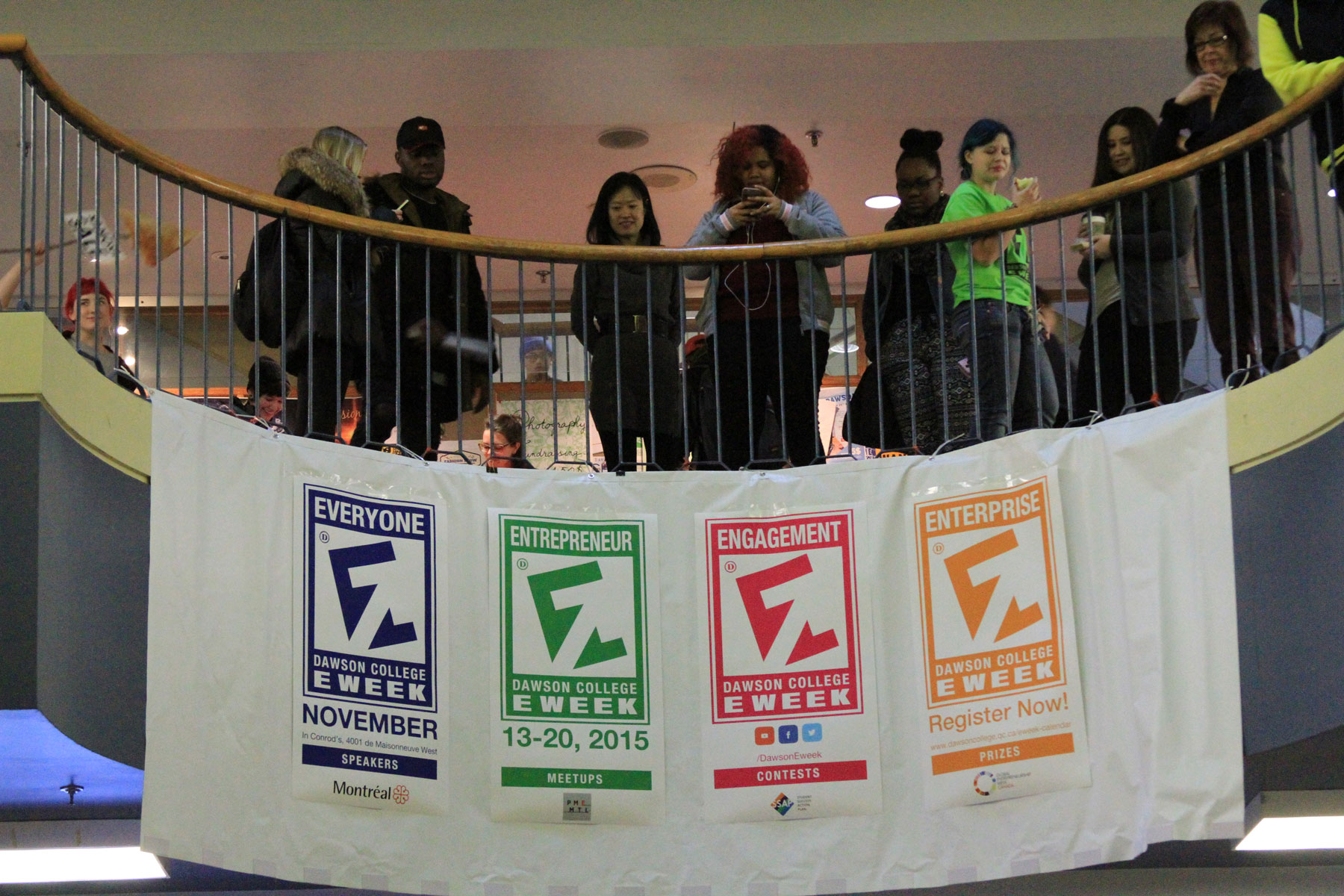 ---
École de l'innovation citoyenne (EIC) – STUDENT DESIGN CHALLENGE – URBAN FURNITURE: HOW TO MAKE IT MORE DURABLE & SUSTAINABLE
November 2015: A recent 'École de l'innovation citoyenne' (EIC) design challenge had students from multiple educational institutions in Montreal come together to develop a new model for urban furniture. The borough of Ahuntsic-Cartierville approached École de technologie supérieure (ETS) with their annual problem of collecting, storing, and reinstalling 300 benches and 180 garbage containers and planter boxes. The borough wants to build durable furniture with sustainable materials that can stay in place outside year round …Read More…Urban Furniture Design Charette 2015

---
Dawson College Students Volunteer During the International Startup Festival 2015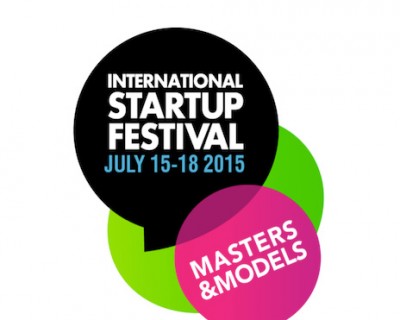 July 2015  "You walk away from the experience knowing that you were a witness to some of the most creative minds, inspiring entrepreneurs, and powerful success stories from founders across the world." Says Dawson College student volunteer, Roxanna Wong.
Dawson College students Sanaz Ahmadi (seen at top right picture), Roxanna Wong and Stephanie Oluwadayi were selected amongst many applicants to work during the International Startup Festival. Attended by startups, entrepreneurs in the making and seasoned inventors, creators and  and world class speakers this event inspired many people to pursue their dreams. Experience has shown that students who volunteer for the International Startup Festival or for EWeek are inspired to pursue entrepreneurship as a career goal or to work for a startup. Speaking of startups…some computer science and marketing graduates worked tirelessly to create and promote an application and startup called Goowi, the brainchild of Augusto Sotelo. Goowi is set to revolutionize the way people give.  The market test was done during the festival with a very creative game representing the concept.  The principle of Goowi is that companies who wish to support causes financially pledge a certain amount but let the crowd select where the donation goes.  Although still in beta mode, you can check it out here http://www.goowi.net/
Dawson College graduates forming the Goowi team are from Computer Science: Kevin Hipsagh, Patrick Nicoll, Akash Patel and from Marketing: Khanh-Ha Le, Jennifer Salvatore, Mariam Traore. Congratulations on an amazing, market research, product development and promotional campaign.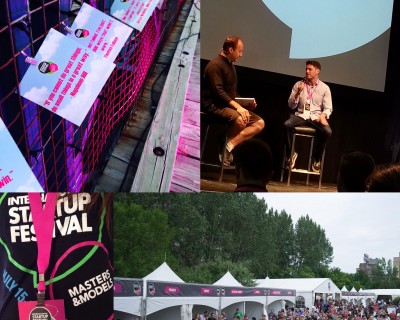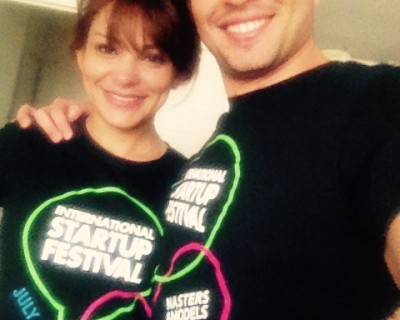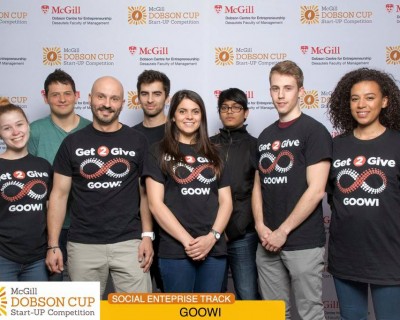 ---
CHNGR bursary of 2000$ awarded to a Social Science Student
June 20, 2015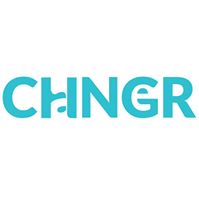 We are proud to announce that Daniela Gavriloiu was awarded the first of two scholarships for the CHNRG Ambassador  Program spearheaded by Concordia University. Two Dawson College student ambassadors will work with other partner ambassadors to stimulate innovation and the creation of collective and social entrepreneurship projects on campus. Each Dawson College student will receive a 2000$ bursary for their contribution to this project. for more on the CHNGR program: www.chngr.org Stay tuned for a second round of selection in the fall.
---
Dawson Student Recognized at C2 Mtl 2015
June 4, 2015 – One of our very own students, James Saunders, gets recognized as an up-and-coming entrepreneur during the most prestigious Montreal conference ever. C2 Mtl is a conference like no other. James attended EWeek two years in a row and look at where he is now. Check it out here: http://www.c2mtl.com/contests/emerging-entrepreneurs/
---
Archive
---
---
---
---
---