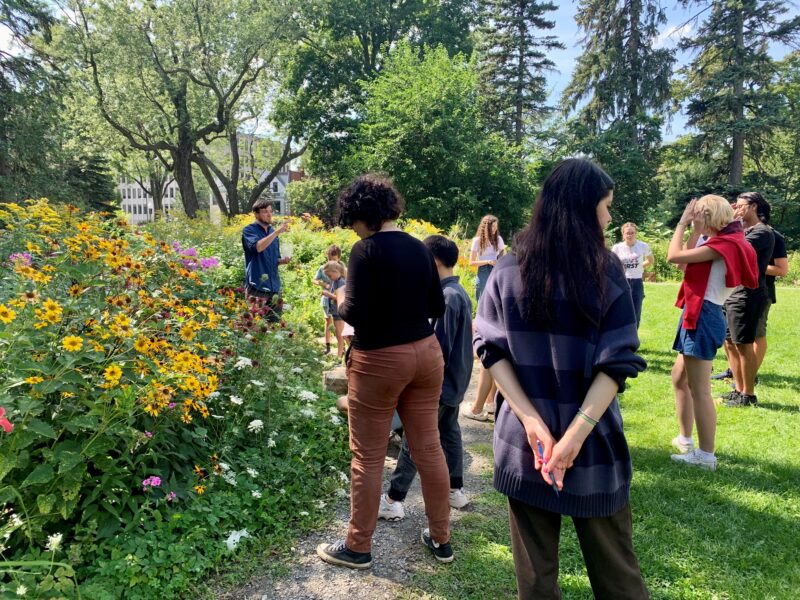 1,000 species in 1,000 days initiative (Biodiversity Inventory)
In 2023, Dawson is launching a biodiversity initiative entitled 1,000 species in 1,000 days. The objective of the initiative is to attract and identify 1,000 species of plants, insects, invertebrates, bacteria, algae and animals in 1,000 days. This initiative is part of the Positive Nature University Alliance that was announced at the international meeting in Montreal of the COP-15 to the United Nations Convention on Biological Diversity (CBD).
Students will be trained to use the iNaturalist App to identify campus flora and fauna and then teach other student groups to do the same. The objective is to mobilize at least 250 students and to create a smaller group of student biodiversity ambassadors.