Services
Comment pouvons-nous vous aider?
Les services du CLÉO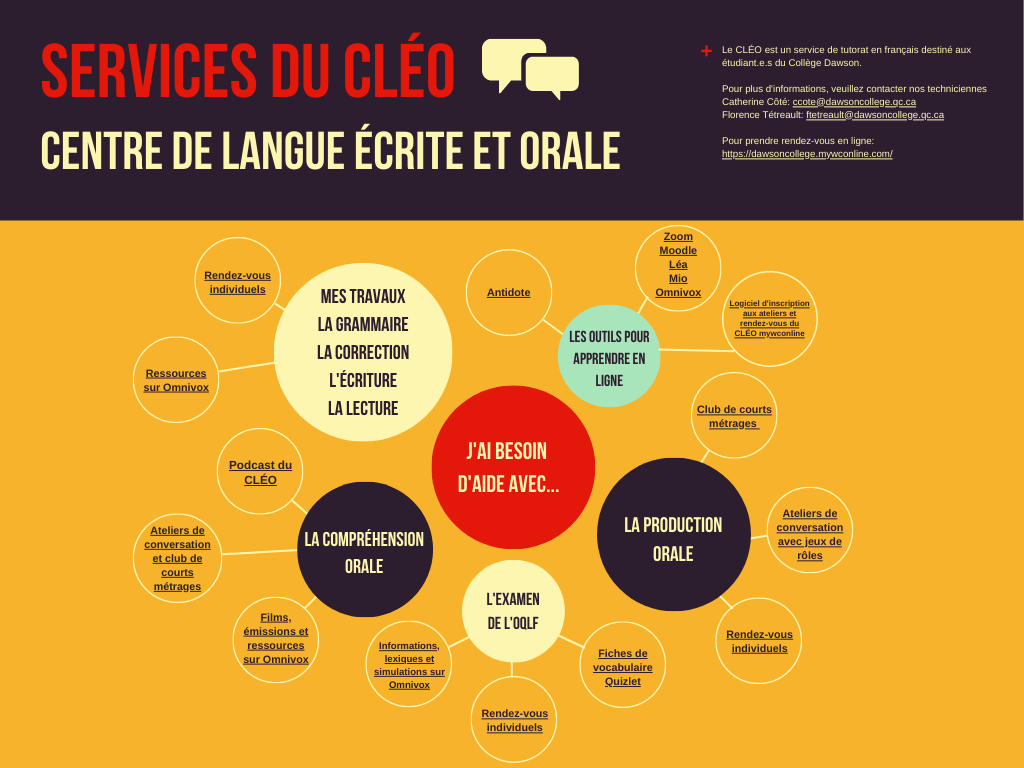 Découvrez la nouvelle carte conceptuelle de nos services et notre vidéo de présentation.
Le CLÉO est un service de tutorat de français langue seconde. Les étudiant. e. s. du Collège Dawson peuvent venir au CLÉO pour :
l'aide aux devoirs;
la compréhension de lecture;
la révision;
la grammaire;
l'expression orale et les présentations.
Notre objectif est de travailler avec vous pour accroître votre autonomie d'apprentissage et vous doter des outils qui vous permettront de réussir vos études et de devenir un meilleur apprenant du français.
Heures d'ouverture : lundi au jeudi – 9 h à 18 h, vendredi – 9 h à 14h
Cliquez ici pour prendre rendez-vous
---
How can we help you?
CLÉO's services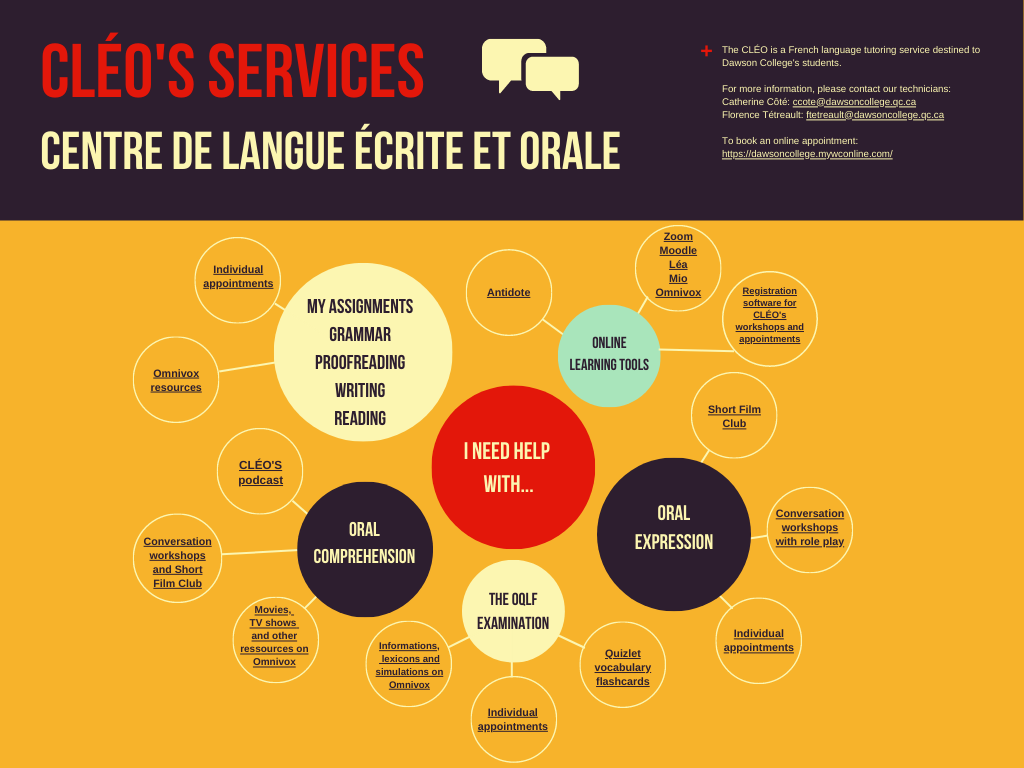 Check out the new poster describing our services and our new introduction video.
The CLÉO is a French language tutoring service. Dawson students can come to the CLÉO to get help with :
homework and assignments;
reading comprehension;
proofreading;
grammar;
oral expression and presentations.
Our aim is to help you develop the right tools and learning methods which will allow you to thrive in your academic life and become a better language learner.
Opening hours : Monday to Thursday – 9 am to 6 pm, Friday – 9 am to 2 pm
Click here to make an appointment