Accessibility software
In addition to various Accessibility software available in the dedicated labs, two applications may be executed remotely from anywhere in the College: Antidote and Read & Write Gold.
In labs, they can be accessed via the desktop shortcut:

If the shortcut does not appear, or from an office machine, just browse to https://dc343.dawsoncollege.qc.ca/RDWeb.
Normally you should not be prompted for your credentials, if you did, these would be your network account. To launch Antidote (integrated with MS Office) or Read & Write Gold just select it in the list.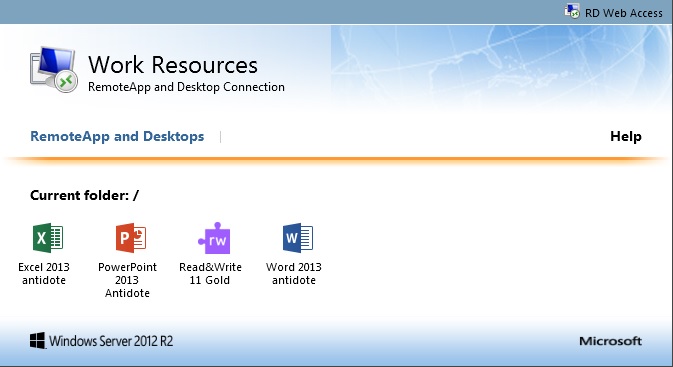 Additionally, students enrolled with the Accessibility Center may install Read & Write Gold on their home machine: details are here.