Moving Files onto OneDrive
Overview
Your OneDrive location on the web is:
https://collegedawson-my.sharepoint.com/personal/erochman_dawsoncollege_qc_ca
(replace erochman with your initial and last name)
Step 1:
How to move the contents of my H:\drive or any files and folders to OneDrive?
Login in to https://login.microsoftonline.com/
Enter your email address and network password.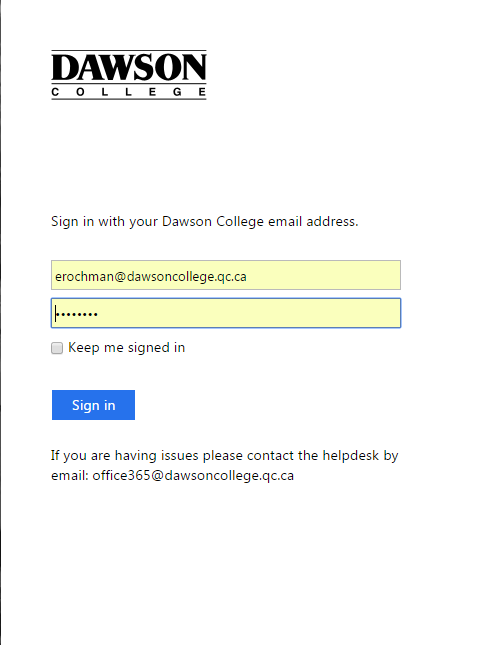 Select OneDrive

Click on the Upload option on top -> Select Folder: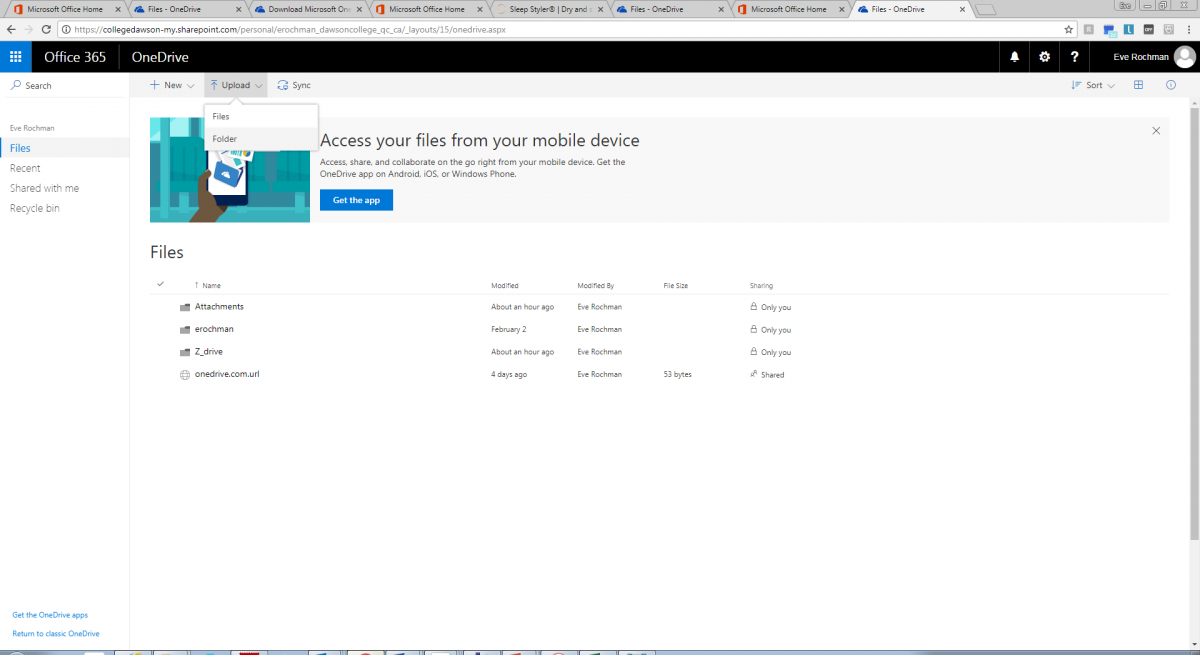 Select your H:\drive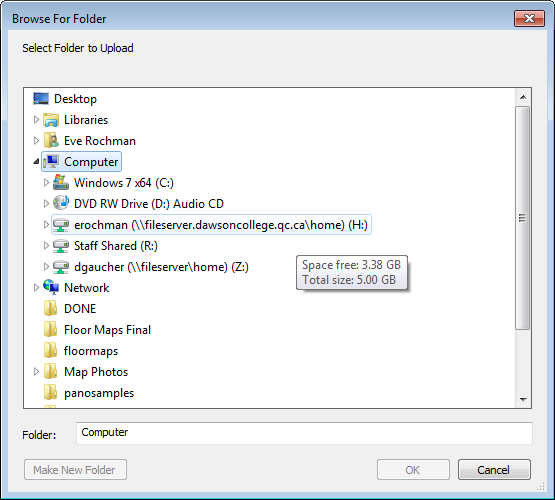 If you look on the top right of the screen, you will see the progress of the files uploading.
The arrows will turn and the number of files will grow.  This can run for a while depending on how many files you have.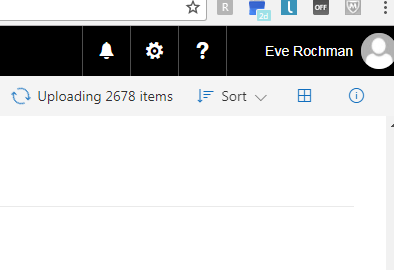 You can click on the Uploading Items banner on the screen, and it will drop down a list of files and/or folders it could not upload.  The most common reasons for a failure include: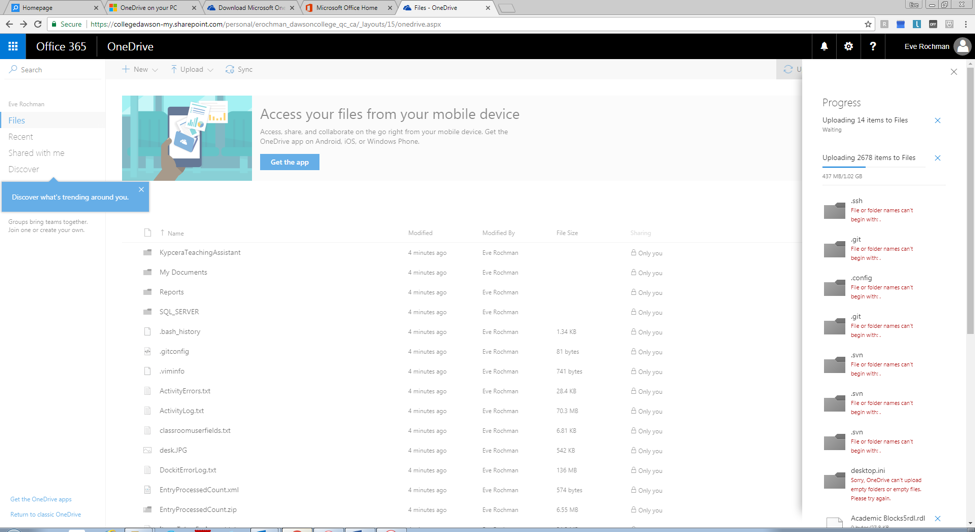 This file contains restricted characters
The file name contains characters that aren't allowed. Change its name so that it doesn't begin or end with a space, end with a period, or include any of these characters: / \ < > : * " ? |
These names aren't allowed for files or folders: AUX, PRN, NUL, CON, COM0, COM1, COM2, COM3, COM4, COM5, COM6, COM7, COM8, COM9, LPT0, LPT1, LPT2, LPT3, LPT4, LPT5, LPT6, LPT7, LPT8, LPT9
To rename a file or folder before saving or uploading, select the file or folder and press F2. Mac users should rename a file or folder by selecting it and hitting the 'return' key.
Sorry, OneDrive can't upload folders or empty files
Files that are 0 bytes in size can't be uploaded from the OneDrive website. You can create a new empty folder in the website if you wish.
Step 2:
Install the client portion of OneDrive.
This will set up that your files appear on your desktop in the same folder structure as they were before.   On the bottom left of your screen, you will see the following links:
Click: Get the OneDrive apps: On the lower left of the screen
Click Download and the open the download: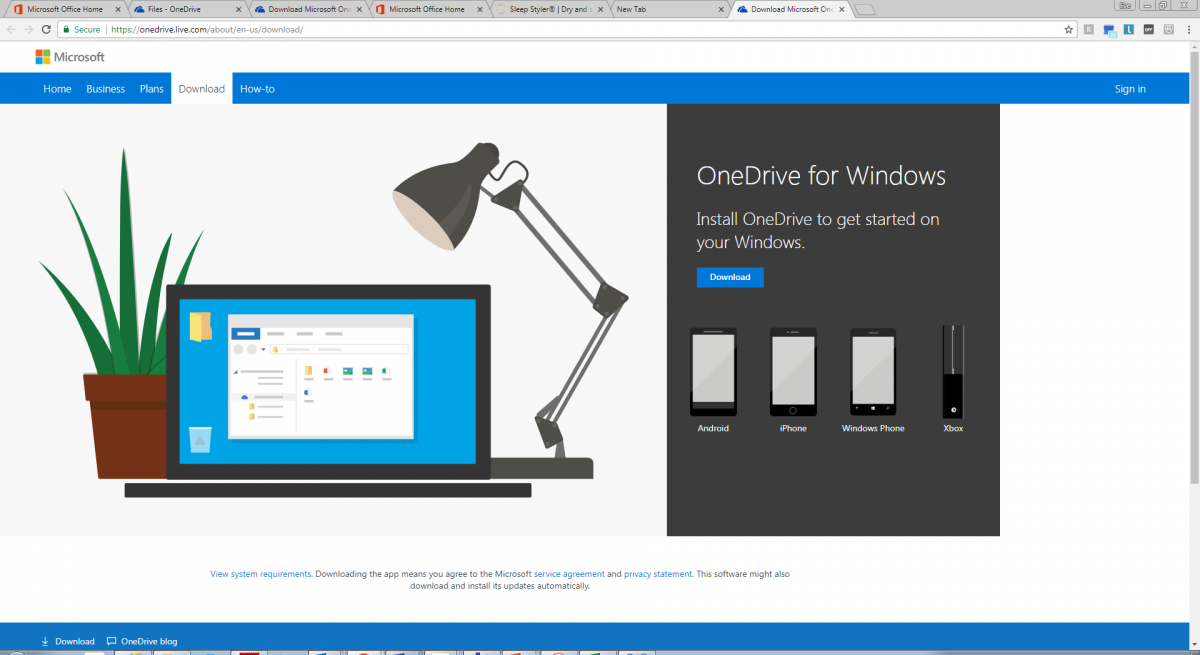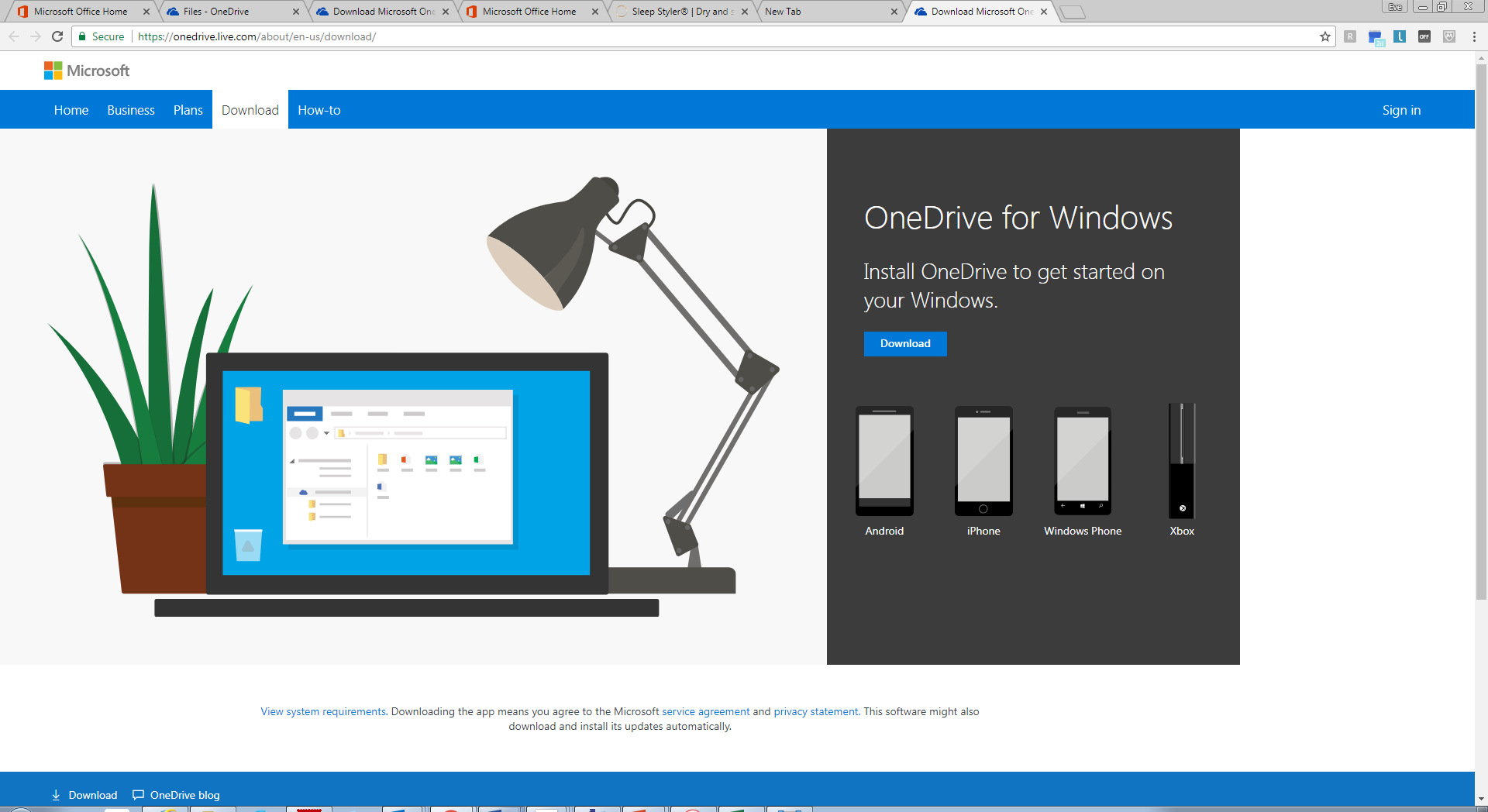 Run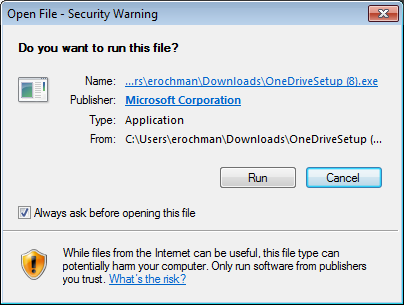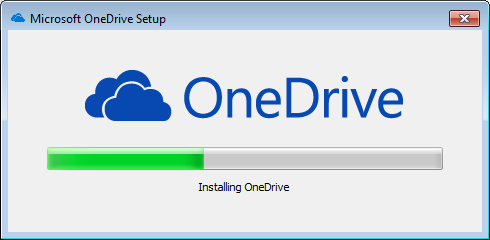 Enter your Dawson email address
Click Sign  in: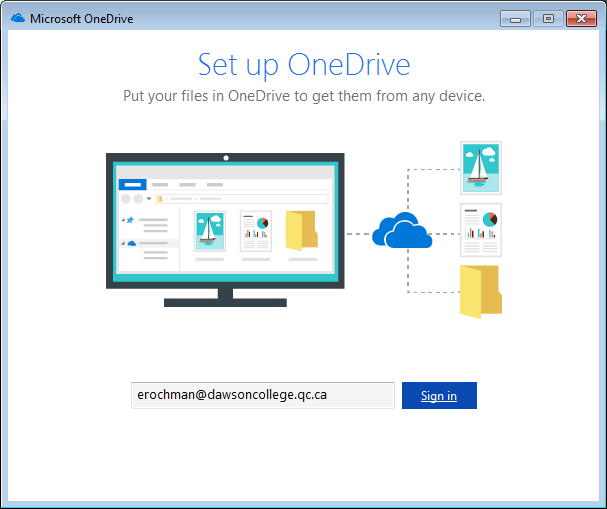 You may be prompted again to enter your email and password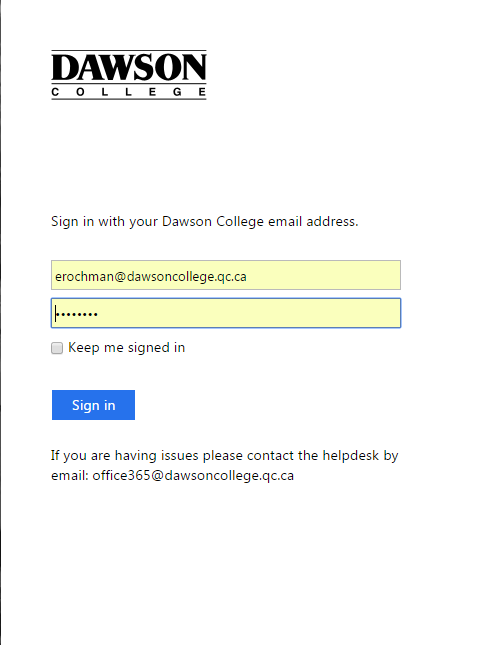 Press Next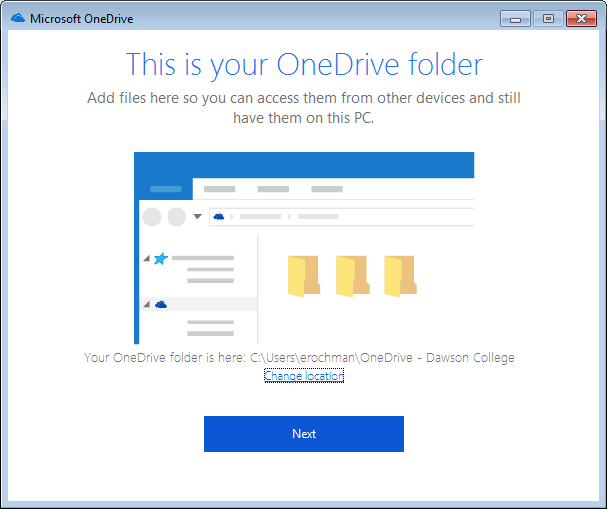 You can choose which files to automatically sync (this means files for which you would want to keep a local copy as well as a copy online).   The Default is  to 'Sync all files'.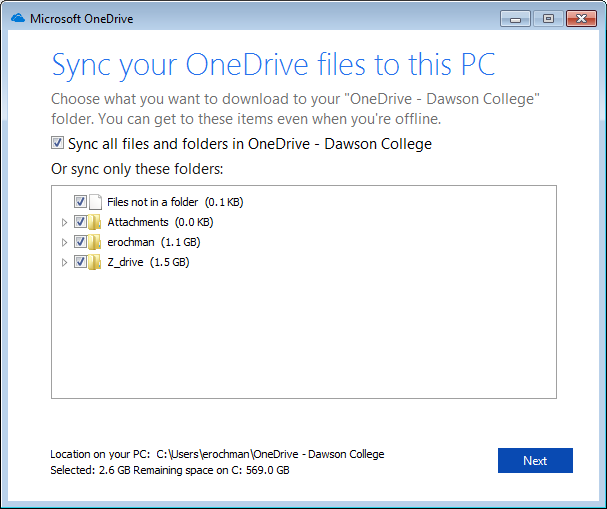 The benefit to keeping a local copy is that it is easy to save files in the local OneDrive folder and you can work on them even when there is no internet access.  The downside is that you will be using up disc space on your c:\ drive.  The replication should not be a space problem for most users.  If you have extremely large files and folders, you could choose to keep them online only, and untick the sync option for them.
You can close this screen or click on Open my OneDrive –Dawson College folder to see your folders.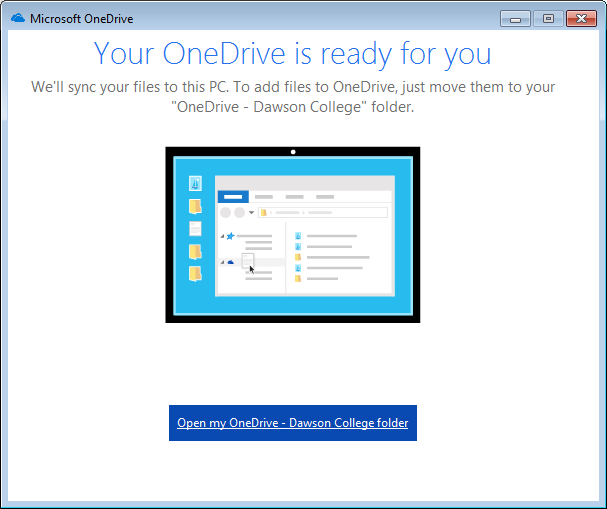 Going forward, you can work on your documents in the cloud by going to the OneDrive folder online, or you can work on your own device (set up the client on any number of devices you wish).  If you are connected to the internet, the files will sync automatically.
After moving the files to OneDrive online, you will be able to access your files under the same folder structure, but the files will now be found in your Favourites in the OneDrive – Dawson College folder.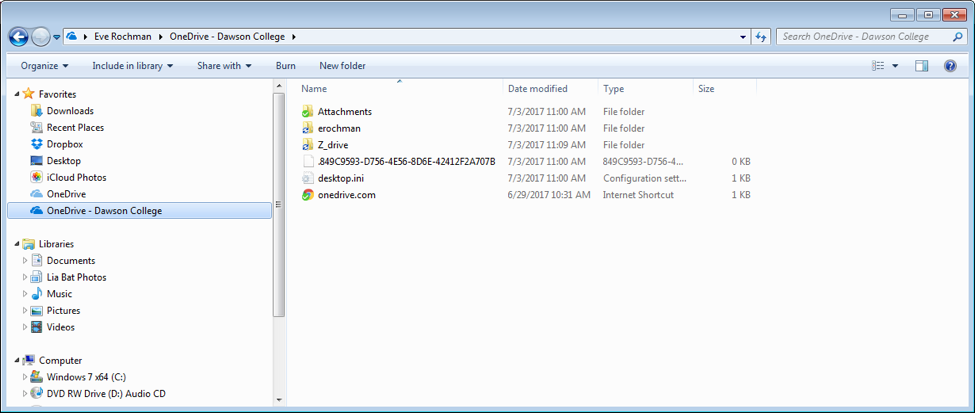 Related information
How to use OneDrive  – A short video explaining how to use OneDrive can be found here
What are SharePoint and OneDrive?  An explanation can be found here