Setting up your Dawson Computer Accounts and Installing Zoom
The network password is used to login to the computers, websites and WIFI at the College.
For students the username for your network account is your student number. Your password is the same password as you use on the Omnivox Portal.
For employees the username is generally first letter of your first name and last name. Your password is defined by the Computer Support HelpDesk.
If you have forgotten or don't know your password, go to our guide on how to reset your network password.
Dawson students are assigned an official Dawson email address in this general format:
firstname.lastname@dawsoncollege.qc.ca
You can find out what your email address is, especially if you have middle or multiple names, by going to:
MyDawson : MyDawson Life: Office 365 account.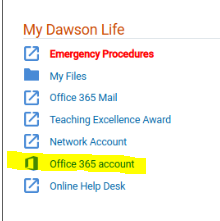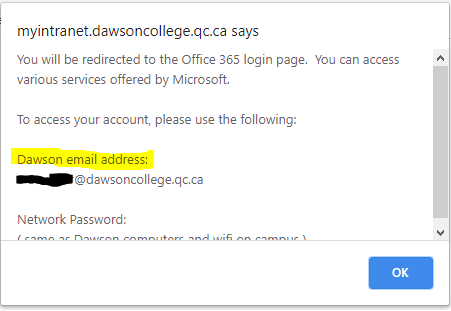 You will be required to authenticate to access your Zoom classes using "SSO", i.e. your Dawson Office 365 email address and password.
Please follow the steps below as soon as possible in order to make sure you will be ready for your online classes.