Work Resources
Work resources are applications executed remotely on terminal servers, i.e. they run without installing on your machine. They can be accessed from any office machine. Some of the available applications are: Acrobat DC, Office 2016, etc.
You can launched from a browser or from your desktop.
Point your browser to https://ts2012gateway.dawsoncollege.qc.ca/RDWeb.
From your desktop , look for this icon in your system tray:

and choose 'Open RemoteApp and Desktop connections'. In the window that opens (below), click 'View resources'.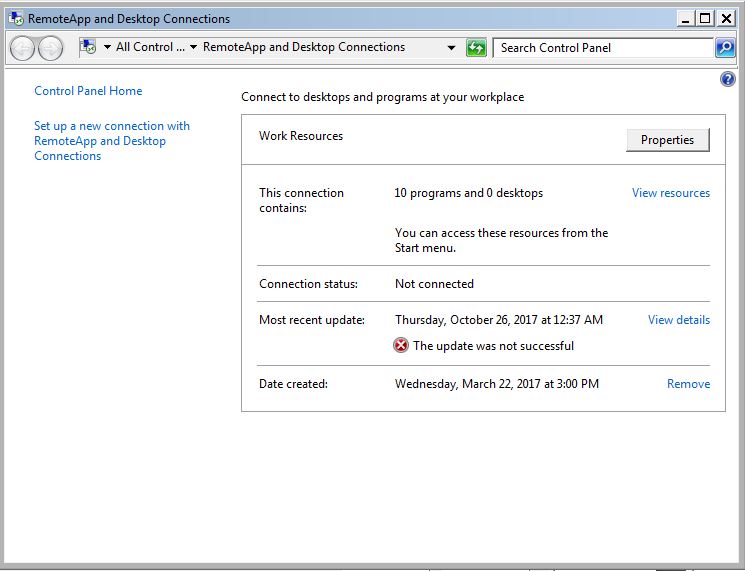 This can also accessed from Control Panel : Remote Apps and Desktop Connections. In the event that the work resources are not configured, choose 'Set up a new connection with RemoteApp and Desktop Connections' in the window shown above, and enter this URL: https://ts2012gateway.dawsoncollege.qc.ca/RDWeb/feed/webfeed.aspx.