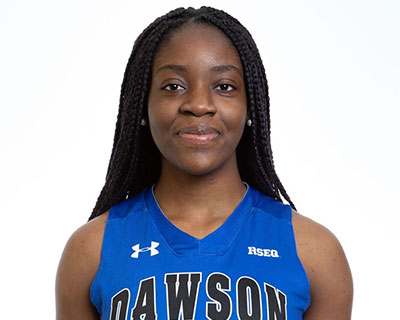 Dawson Blue, volunteer & activist Niice Gédéon receives Lieutenant Governor of Quebec's Youth Medal
Maintaining high grades while playing for the Dawson Blues Division 1 women's basketball team is an achievement that would make many students very proud. Dawson General Social Science student Niice Gédéon achieved that and much more and is now one of two Dawson students to be awarded the Lieutenant Governor of Quebec's Youth Medal.
"During a most difficult semester, when new students were struggling to adjust to the reality of COVID-19 restrictions, Niice stepped up and mentored new students, giving them motivation and offering them resources to help them overcome the obstacles of isolation and online learning," wrote Coordinator of Student Services Geoff Kloos in his nomination letter of Niice, who is set to graduate at the end of this semester.
Mentored 75 fellow students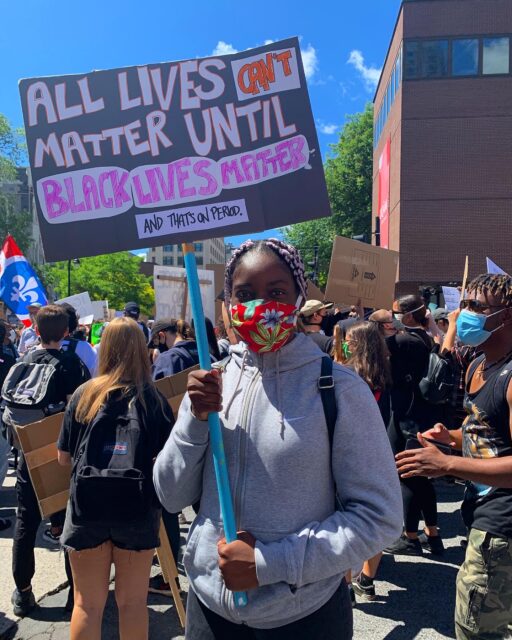 Niice mentored 75 students as part of the Peer Mentorship project of Student Services. She also kept her teammates' spirits up when they were disappointed about the cancellation of games. In her first year at Dawson, Niice was on the Division 2 team and then advanced to the national level Division 1 team earning the Most Improved Player Award.
In addition to basketball and supporting fellow students, Niice is also committed to social justice and helped mobilize participation in the Black Lives Matter movement. Her volunteer experience includes visiting elderly patients at the Lachine Hospital and tutoring children.
Niice aspires to have a positive impact on people and to leave a good mark in this world.
"Being recognized with this award means that I am on the right track towards that," she said in an interview with Dawson's Communications Office. She added that she volunteers because she genuinely cares, not for awards.
Be better than you were yesterday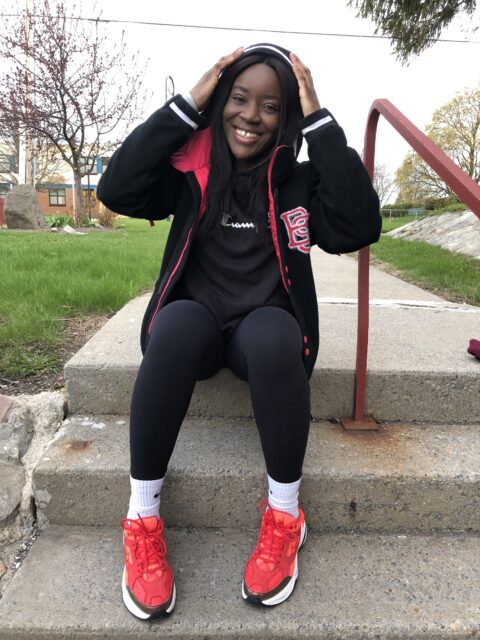 "A message that I would like to give is that you are the only person standing in your way. Look in the mirror…that's your competition. You will achieve greatness on your own time, not on other people's time. Wake up every morning determined to surpass yourself, and to be better than you were yesterday," she said.
Niice appreciates the support that Dawson College offers to students and made friends and memories that she cherishes. "Dawson helped me advance and achieve by embracing multiculturalism. The diversity in the staff, student body, activities and clubs made me feel welcome, and provided me with a warm and invigorating environment in which to learn and grow," she said.
A word of appreciation and future plans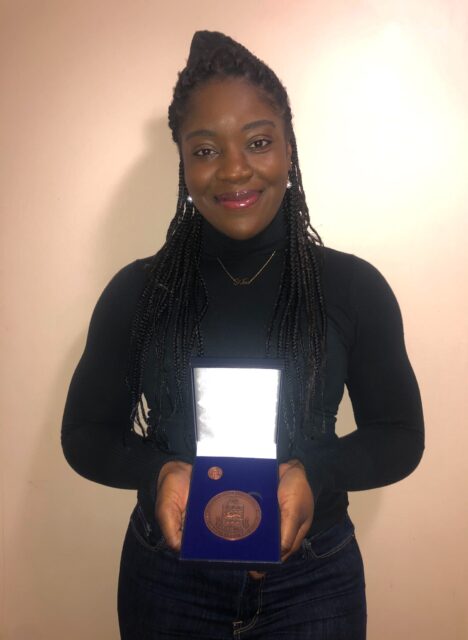 Niice would like to thank the Lieutenant Governor of Quebec for the honour. "I would also like to thank all those who support me and encourage me to surpass myself in everything I undertake. Finally, I want to thank my parents, whom I love immensely, for inculcating me with beautiful values and beliefs that allow me, today, to give the best of my authentic self, and assume my role as a productive citizen of the world."
Niice, who is 20 years old, plans to continue her studies at Concordia University this fall. She will be taking a Major in Sociology with a Minor in Law and Society.