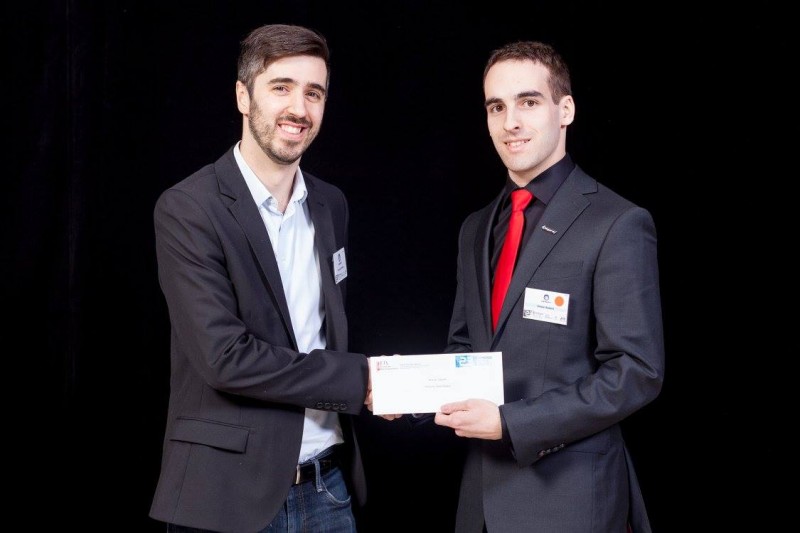 Dawson Engineering and Computer Science grads honoured at ÉTS awards gala
Every fall, the Fonds de développement École de technologie supérieure awards students showing promise in various engineering fields represented by the institution. Many Dawson graduates from our engineering technologies such Civil Engineering, Computer Science, Electronics Technology and Mechanical Engineering continue their studies at the undergraduate level at ÉTS.
At this year's awards ceremony, which took place on March 22, two Dawson graduates were awarded prestigious scholarships for their impressive academic achievement. Simon Robert (top photo, right), Computer Science graduate, received the $3,000 Ubisoft Computer Science Award, while Adam Hamilton (bottom photo, right) of Civil Engineering Technology was awarded the Hatch Civil Engineering bursary of $2,000 for his impressive grades.
Both students were honoured at the gala event, which also celebrated enterprises, student groups and science clubs, and received their awards from representatives of the industry partners that sponsored the scholarships. Congratulations to Simon and Adam!