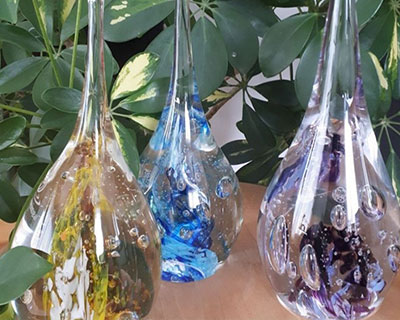 Dawson's achievement to be Carbon Neutral Forever recognized by CRE-Montréal
The Carbon Neutral Forever commitment of Dawson College won an award as a réalisation championne at the Conseil régional de l'environnement de Montréal (CRE-Montréal) Gala on April 29.
Dawson was a finalist in the institutional category along with the CIUSSS du Centre-Sud-de-l'Île-de-Montréal.
"Dawson is proud to be part of Montreal's collective and inspiring efforts to advance sustainable development," Director General Diane Gauvin said. "Our commitment to being Carbon Neutral Forever is possible thanks to our Board of Governors, our students and employees, the community we serve, our partners in the réseau des cégeps, Environnement Jeunesse and many collaborators.
"It is important for a CEGEP to invest in reducing our direct impact and also to transmit these values to our students, the leaders of tomorrow."
Director General Diane Gauvin and Véronique Paris and Richard Dugas of Facilities Management represented the College.
This latest recognition comes after the College received the gold level for leadership in sustainability from the Association for the Advancement of Sustainability in Higher Education (AASHE) and excellence in the Cégep Vert program.
To be a leading Canadian educational institution in promoting and practicing sustainability in all its endeavours was a goal of the College's strategic plan. Five years later, this mission has been accomplished.
Dawson is among the first institutions of higher education to commit to take the necessary action to become Carbon Neutral Forever.
Dawson's advances in sustainable development also include:
Reducing our direct greenhouse gas emissions by 50 per cent
Identifying hundreds of College courses and activities that touch upon UN Sustainable Development Goals
Opening the Sustainability Office and recruiting student sustainability ambassadors to help implement activities across the College
Developing programs that link Sustainability and well-being from a holistic perspective
Sharing the Living Campus concept with schools and organizations across Quebec and internationally
The press release issued by CRE-Montréal is here: https://cremtl.org/communiques/2021/gala-cre-montreal-2021-felicitations-10-laureats