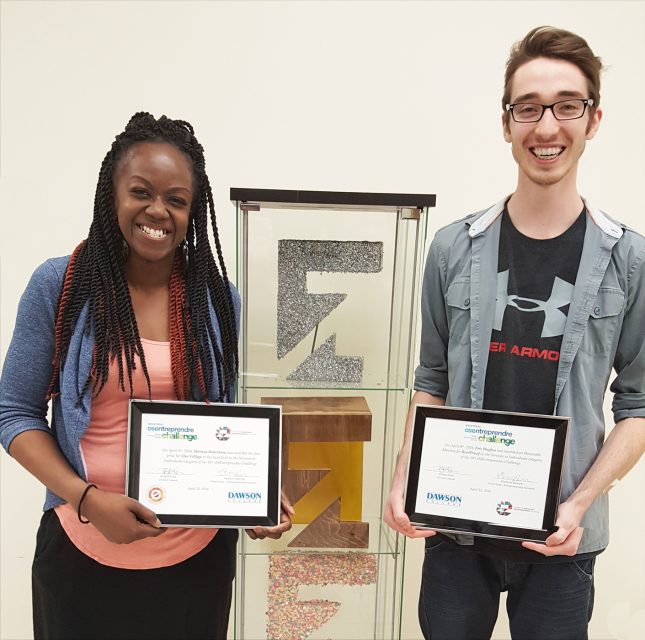 Dawson's Local Winners of the OSEntreprendre Challenge
The Centre for Innovation and Entrepreneurship Education received a whopping 28 project entries this year for the Quebec Entrepreneurship Contest – OSEntreprendre. This was quite the thrill for them as they weren't expecting to have so many great entrepreneurial projects to choose from. From the 28 projects, 10 qualified for entry in the contest where students and businesses compete for prizes. The Dawson College local winner, Melissa Robertson, was selected by a jury consisting of 5 staff members for her entrepreneurial project "Our Village – Bringing Togetherness back to Motherhood". The honorable mention prize went to Erich Hughes for his project called "RentProof".
Check out the Centre's website for more information on the winning projects and a description of all 10 projects received.