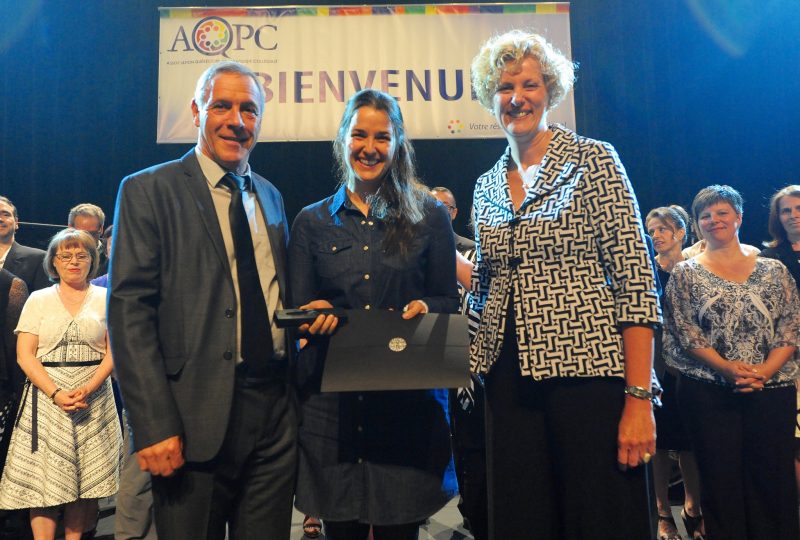 Mylène Saucier celebrated by AQPC
Dawson's own Mylène Saucier, coordinator and chair of Physiotherapy Technology, was celebrated at the annual conference of the Association québécoise de pédagogie collégiale (AQPC) with an Honourable Mention for her work in developing and implementing curriculum in the new program offered at Dawson since 2012.
Each year, the AQPC organizes a symposium featuring over 120 presentations that draw over 1,000 participants. Honourable mentions provide colleges with the opportunity to highlight the pedagogical commitment of members of their teaching staff who contribute to the evolution of teaching through the quality of their work. The tribute was awarded publicly during the gala event held during this year's AQPC annual symposium on June 9 in Quebec City.
Congratulations to Mylène on her dedication to pedagogy in her field!