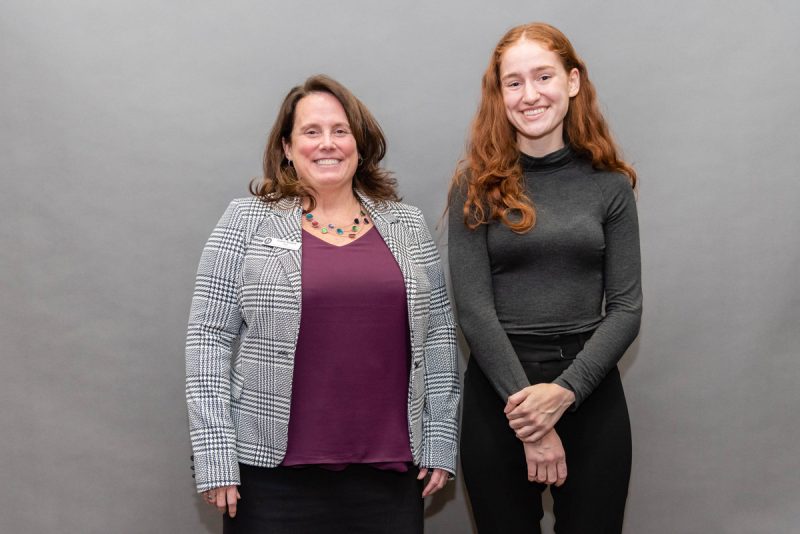 Pictured with Dean Leanne Bennett, Margaux Roncière (Pure and Applied) won three awards: Berlow Science Prize, First Year Achievement Award in Science, Mirjehan Janmohamed Award for Science.
Dawson's brightest students received $23,350 in awards
Second to Convocation, the proudest moment at Dawson College is the Fall Awards Ceremony.
On Nov. 20, students and their families, partners and friends were at Dawson College to celebrate student success. Faculty, management and staff as well as donors shared in the celebration as well.
Seventy-nine awards were given to an incredible group of promising young people. In total, the awards distributed this fall added up to $23,350. The Awards Fund of the Dawson College Foundation provided most of the awards: $18,500 came from donors and members of the community through the Foundation.
"Dawson College is so proud to call you scholars," said Director General Richard Filion, "and to say that we are all part of the Dawson family. A family of 10,000 students and almost 90,000 alumni."