Howlett Family doubles Nursing award recipients during pandemic year
The Howlett family thought that Nursing students needed extra encouragement in the context of the pandemic. This semester, four future nurses from Dawson College were honoured and encouraged by receiving the Anne-Marie Howlett Memorial Award.
"2020 has been a challenging year on so many fronts for so many students," said Brian Howlett, Anne-Marie's brother. "Studying from home and less part-time work available are just a few of the challenges facing students.  Our family decided that this year we wanted to do more to encourage nurses. The pandemic has shown everyone how much we need to value our nurses and the importance of a good education in Nursing."
Four Nursing students chosen
In 1983, the Howlett family set up the annual award to honour the memory of their daughter and sister, a promising Dawson Nursing student whose life was cut short in 1982 by a traffic accident. This year, four first-year Nursing students were chosen by the Nursing Department on the basis of performance, personal qualities and need: Joung Hwa Pak, Emily Tomalty, Maya Vardy and Dina Zabolotnii. They will each receive a $1,000.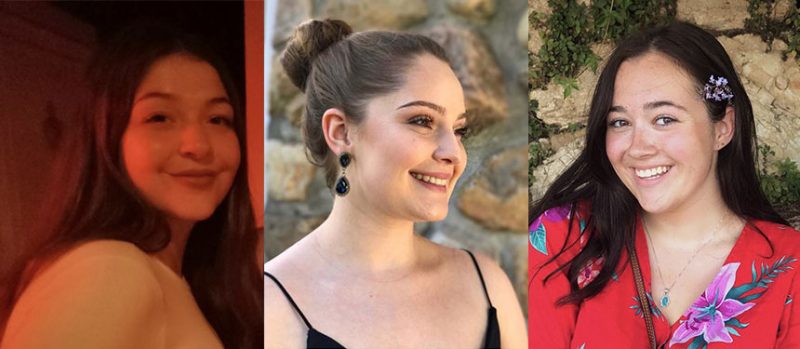 Left to Right: Dina Zabolotnii, Emily Tomalty, Maya Vardy
"I feel as if the Howlett family's generosity of spirit tells me that I am not alone on this pathway for Nursing," said recipient Joung Hwa Pak. "It greatly encouraged me and gives me the strength to keep up my studying. With the support of the Howlett family, I feel more passionate about Nursing. I will continue my effort to pursue my dream to become a good nurse with enhanced zeal."
Like Anne-Marie
Emily Tomalty said:  "Like Anne-Marie, I also cannot wait to start working in the field. So much so that I pursued and secured a part time position in the emergency department of the Montreal Children's Hospital while I also complete my studies. I did this so that I could gain a unique opportunity to work within the hospital setting and within a team that I aspire to be part of one day in the position of registered nurse."
Maya Vardy has spent the past six years working as a coordinator in Montreal's busiest emergency department. This experience "instilled a passion that doubled once I started at Dawson College. Despite the challenging nature of the program, my love and excitement for the nursing profession has only grown," she said. In her thank you letter, Maya pledged "to be one of the many nurses who commit my career to Anne-Marie's memory."
Dina Zabolotnii said she aspires to be like her teacher Robin Simmons. "Seeing her interact with the patients and being able to reassure them with only a few words is very inspiring," Dina wrote in her thank you letter. Robin is not only a great nurse, but also a great teacher, she said.
Needed motivation
The award, "a beautiful initiative" according to Dina, gives students the motivation needed to keep pursuing Nursing.
This injection of hope will surely motivate these four students to become great nurses representing Dawson College Nursing with pride and honouring the memory of Anne-Marie Howlett.
If you wish to support the Anne-Marie Howlett Memorial Bursary, please click here.