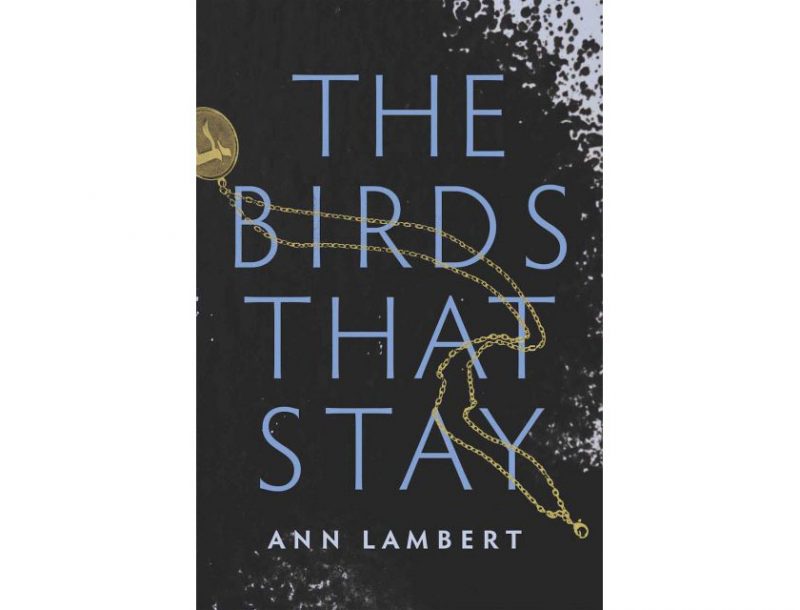 Ann Lambert's debut novel is a murder mystery entitled The Birds That Stay
Marie Russell, the main character in Ann Lambert's first novel, is also a teacher at Dawson College.
Ann's 28 years at Dawson as an English teacher, her childhood in the West Island, her country place in the Laurentians as well as her experience as a Quebecer, with both anglo and franco roots, are all sources of inspiration for this murder mystery, the first book in the Russell and Leduc series. A scoop about her second book, already in production, is that a lot of the story is set at Dawson College.
Writing took place over a few years. Ann's process involved reading each chapter to her husband as she wrote them. "I have to have a clear idea of what I want to write. When I'm stuck, I go for a walk. I have a friend who is a painter and she told me once: 'I am going to sit here and not move until I have something on my canvas.' Don't wait for inspiration. The only way to be a writer is to actually write and read," she advises.
The title, The Birds That Stay, "is a metaphor for the people who left and the people who stayed in Quebec" during and after the referendums on sovereignty, Ann explained in an interview. So many anglo Quebecers left during that time. "All of my elementary school left," she said. The book began as a coming of age book about growing up in the West Island and Ann developed it into a mystery to be more appealing to a wider range of readers.
"My book will also appeal to those who don't usually like mysteries. The characters are more complex and there is a satisfaction in reading the more intricate character descriptions and plotting," Ann said.
Michaela Di Cesare (Arts, Literature & Communication, 2006), award-winning playwright of Successions and 8 Ways My Mother Was Conceived, wrote in her review: "The Birds That Stay feels on the one hand like one of those intimate, emotionally meandering phone conversations with a close friend that the protagonist Marie is nostalgic for and on the other hand like a suspenseful piece of deliciously escapist fiction….I devoured the book in 72 hours."
Good Reads summarized the book: "In a small village in the Laurentians north of Montreal, a reclusive older woman is found strangled and frozen outside her home. Roméo Leduc, the enigmatic Chief Inspector for Homicide, is one day away from his first vacation in years, and reluctantly answers the call on the case. Roméo suspects a local biker gang is involved in what appears to be a robbery gone awry—or was the old woman a victim of a violent hate crime?
Marie Russell, a 58-year old writer and divorced mother of two, lives next door to the victim. Marie becomes an inadvertent detective when her mother, suffering from dementia, offers a startling clue that links the woman's murder to a terrible incident that happened on Marie's suburban Montreal street in the 1970's. Together, Marie and Roméo discover that the murder goes even further back, to another crime during the darkest days in Hungary at the end of WWII."  
If you look up the book on Good Reads (https://www.goodreads.com/book/show/41005555-the-birds-that-stay), you will find some very positive reviews. And if you read the book, Ann would appreciate it if you could write a review on Amazon, Indigo or Good Reads. Another helpful thing to do is to ask for the book at your local bookstore.
You can read the First Chapter here: http://bit.ly/2tSB56X