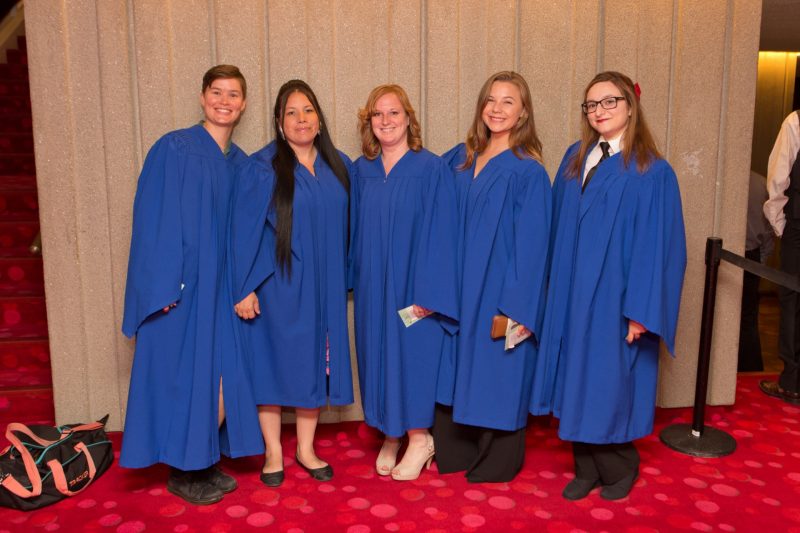 Congratulations to our 2016 graduates
Convocation 2016 took place at Place des Arts with more than 600 graduates receiving diplomas and attestations during two ceremonies held in the afternoon and in the evening of June 22. These graduates represented the 2,800 students who completed graduation requirements for Summer and Fall 2015 and Winter 2016, the largest finishing class in Dawson's history.
The two ceremonies were happy, lively affairs celebrating numerous accomplishments, including the awarding of the Ross Paul Award and the Governor General's Bronze Collegiate Medal to Health Science graduate Danna Weizmann for the highest average in her final year and throughout her program, the Anastasia De Sousa Memorial Graduate Award to Megan Jutras in the Community Recreation and Leadership Training program, the Paul Gallagher Awards to Réginal Labonté in the Law, Society and Justice Profile in Social Science and to Lina Belabbas in First Choice Health Science, and the Catherine Ward Scholarship for Women's Hockey to Jade Downie-Landry in General Social Science, among many others.
Cherylyn Toca, 2009 Dawson graduate, pronounced the Alumna Convocation address at the afternoon ceremony. Since graduating in Social Science, she has gone on to complete a BComm in Management at the John Molson School of Business at Concordia University, and is well known as one of the singers of the national anthem before Montreal Canadiens games at the Bell Centre. She performed rousing renditions at both ceremonies.
Dawson College congratulates all of its graduates and wishes them the best in everything they undertake in the years to come.
Please write to elroy@dawsoncollege.qc.ca if you would like a picture removed from the website.
Photos from the 2:30 ceremony
Photos from the 7:30 ceremony