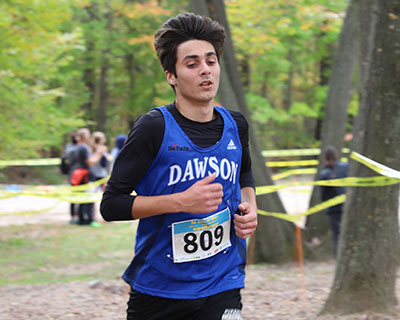 Dawson Blues update
Student athletes have been enjoying a full fall athletics season at Dawson.
"Each additional day that we can play sports is a good thing," said Sébastien Rivest, the Manager of Athletics at Dawson. "The students are very excited to be back and so are the coaches." Since March 2020, student athletes had mostly been limited to keeping in contact with their coaches and solo training and occasional training with their teams and coaches.
The vaccine passport made athletics in Quebec possible. All athletes and coaches in the CEGEPs must have a valid vaccine passport (proof of adequate vaccination against COVID).
New cross-country running athletes exceeding expectations
The fall season included baseball, rugby, golf, soccer and new to Dawson: cross-country running. "Dawson's cross-country runners have exceeded our expectations," Sébastien said. The athletes started training at the end of August with the modest goal of establishing the sport at Dawson.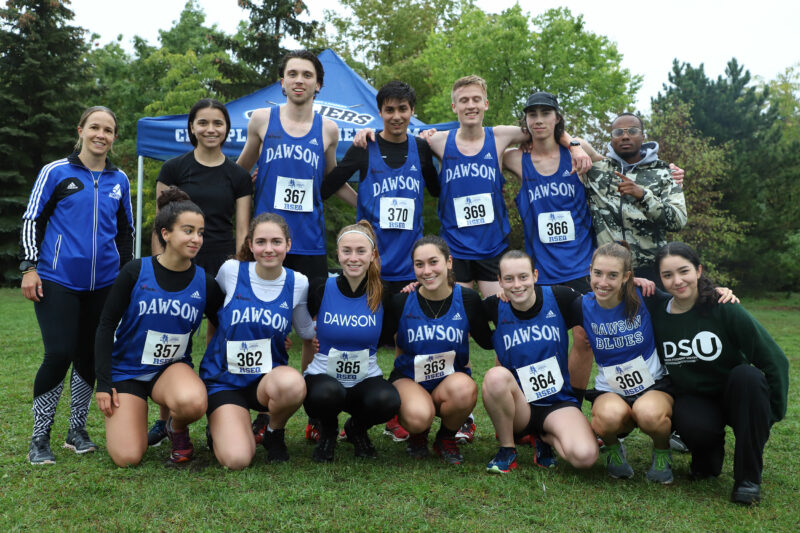 "It has been a beautiful beginning," Sébastien said. "Sarah Fulton-Kennedy won her second race (6 kms) last Saturday in St-Lazare and Samuel Hepworth came second again in the men's race (8 kms). I think we will have good results at the provincials Oct. 30-31 and we could potentially send some runners to the CCAA Nationals if we can maintain the same performance level."
While cross-country running was a nice surprise, there were challenges in other sports. Many student athletes had not competed for several seasons. Rugby was especially challenging and the players were not all playing at the same level. Dawson was not able to recruit enough players for lacrosse so that team is on pause.
Now, the winter season sports are gearing up. The women's hockey team is already playing; badminton and basketball will start up this month.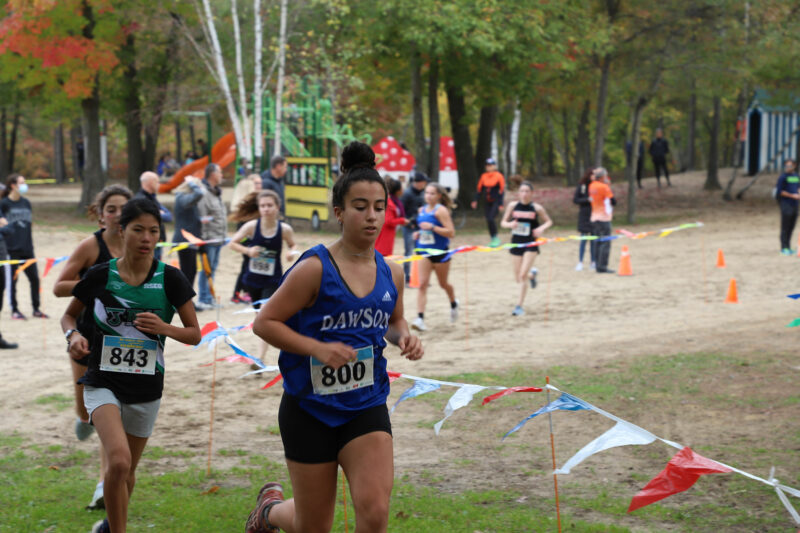 Cheer for the Dawson Blues at a home game
Another exciting milestone will be playing home games with spectators. The first home games will be Division 2 men's and women's basketball games on Friday, Oct. 29 at 6:45 p.m. and 9:15 p.m. respectively. Division 1 women's and men's basketball teams will play to a home crowd at Dawson on Friday, Nov. 12 also at 6:45 p.m. and 9:15 p.m.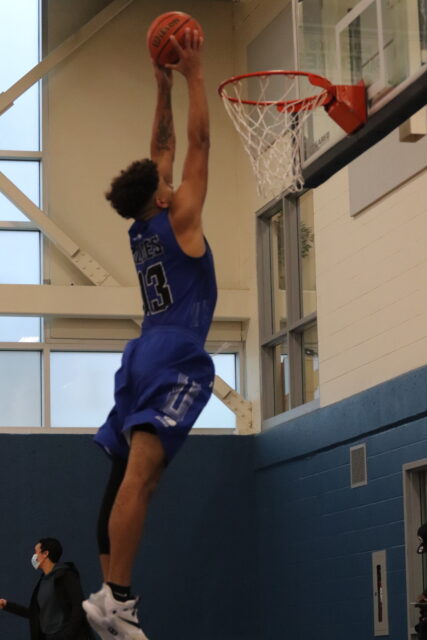 Cheer for the Blues on new YouTube channel
Dawson's Athletics team has launched a new YouTube channel to broadcast games when in-person attendance is not possible. The channel is starting with coverage of women's hockey and Division 1 basketball games. Check it out here: https://www.youtube.com/channel/UCgjtrR7gbKyRM_EUn8ABPNQ