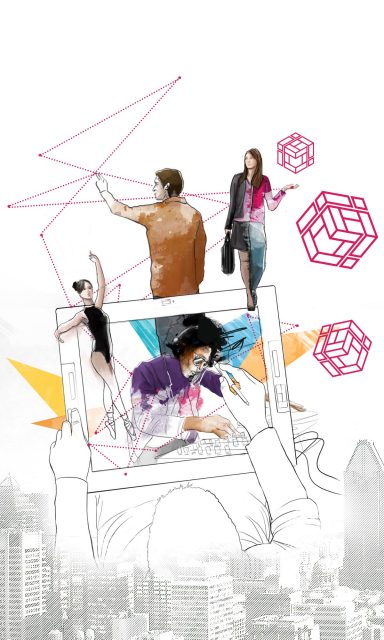 Dawson College and ic MTL team up to offer new instructional program to budding entrepreneurs
Inspired from best practices in incubation in the USA and Canada and built on a solid foundation of experience in education and on preparing individuals for careers, Dawson College and iC MTL join forces to offer an instructional program to accompany students/incubees in the pre- startup and startup phases of a new venture in the creative and cultural industries.
In the Fall of 2016, Dawson College will be launching a very unique credited professional development Attestation of Collegial Studies (AEC) called Venture Creation for the Creative and Cultural Industries.
This program in not just another "start your own business" program based on the development of the business plan. It is unique because of its focus on the very early stages of starting a commercial business or social enterprise: that stage when a budding entrepreneur doesn't really know where or how to start, and needs all the support possible.  This venture creation program will prepare students for a career as an entrepreneur or founder of a company or organization in the creative and cultural industries. The uniqueness of this program is that it comes as part of a package that includes an incubator.