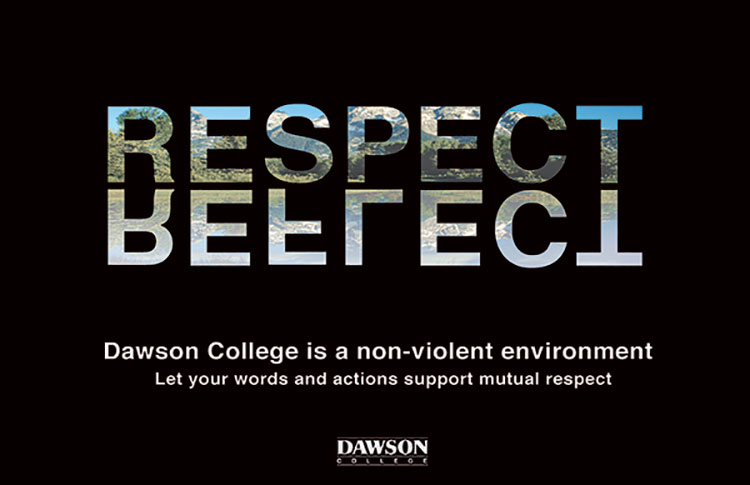 Dawson College denounces violent acts of hate and intolerance
Dawson College deplores all forms of violence and expressions of hate directed at anyone, but especially at any one group of people based on their beliefs. We extend our deepest sympathies to all those affected directly and indirectly by this deadly act perpetrated on the mosque in Ste-Foy on the evening of January 29.
We reiterate our solidarity with the Muslim members of our community, and with all our students and employees. For nearly 50 years since it was founded, Dawson College has been a vibrant and inclusive community dedicated to providing quality higher education by educating a diverse population of students through transformative and innovative learning activities, engaging learners and empowering them to become active, responsible citizens, and enriching society by offering life-long learning opportunities, cultivating partnerships and contributing to a peaceful and sustainable future.
Dawson College is a non-violent environment. Let our words and actions support mutual respect. A vigil organized by the Muslim Students' Association and the Dawson Student Union in partnership with the Peace Centre will be held on the front steps at 3040 Sherbrooke on Tuesday, January 31 at 11 a.m. An online book of condolences is available if you would like to sign it.