Landmark funding in research for Dawson teachers and students
The Social Sciences and Humanities Research Council of Canada (SSHRC) announced two years ago an exciting new partnership program aimed at fostering social innovation and collaboration among Canadian colleges, industry, and community organizations to find solutions to social challenges. Social innovation entails an initiative, product, process or program that creates positive social outcomes for societies. It can result in more effective, fairer and more durable solutions to complex social problems. It aims at producing benefits for the entire society, not only for some individuals. It increases the ability of communities to act collectively. It also promotes the development of innovative solutions to accelerate technological innovation. Dawson was awarded two of the 35 grants that were funded in 2016-17, and the CCTT CRISPESH (affiliated with both Dawson and Cégep du Vieux Montréal) also received a grant.
A team from Dawson College, led by Susan Briscoe (Department of English) is partnering with Concordia University, the Kahnawake Survival School, the First Nations Adult Education School Council, and John Abbott College on the project "A First Peoples Storytelling Exchange: Intersecting College and Community Circles". Their goal is to address the gap in education between First Peoples and non-Indigenous Canadians. This gap was identified by Canada's Truth and Reconciliation Commission as one of the highest priorities of the complex social enterprise of reconciliation.
The goal of this project is to advance a new conversation about postsecondary education for First Peoples in Quebec. To do this, the research team will organize a storytelling exchange: Indigenous students from participating postsecondary schools will visit Indigenous communities in Quebec to hear their stories about education, while the postsecondary students will tell their own stories about college and university in Montreal. These storytelling exchanges will be documented on video by Indigenous student participants who are studying in film or media arts programs, and will become part of an interactive media website to be created at the Aboriginal Technologies in Cyberspace laboratory at Concordia by other Indigenous students and urban youth. Ultimately, these stories will provide insight to guide the reconciliation process and the development of new programs to meet Indigenous community needs and interests at Dawson College and other postsecondary institutions in Quebec.
Anna-Liisa Aunio (Department of Sociology at Dawson and the Loyola College for Diversity and Sustainability at Concordia University), is leading a two-year initiative titled "Food Justice and Sustainability: Mobilizing new technologies to transform cities and build communities of change." This ambitious project aims to address the costs of industrial, globalized food on society and the disproportionate impact it has on vulnerable populations, where it produces both hunger and obesity in poor and marginalized communities. In partnership with Alternatives, Concordia University and écoHackMTL, the project will bring researchers and communities together to work for food justice, build knowledge and policy that empowers all communities in the food system.
This research will contribute to knowledge in community food asset mapping and food justice frameworks for guiding research and policy-making in urban environments. Over the course of two years, the team will carry out participatory research in Montreal to build a portrait of the urban food system in order to improve the availability, access, use, and barriers to equitable, sustainable food resources, particularly for vulnerable populations. Our partners will leverage new technologies to build information, data, and analysis that can be disseminated and digested by various audiences to both empower communities as well as inform research and policy in Montreal. This project will thus not only impact vulnerable populations in Montreal, research on food systems, and local communities invested in the food system, but also the creation of policies that have the potential to move cities towards equitable, sustainable futures.
The Cégep du Vieux Montréal, Dawson College, and their College Centre for Technology Transfer (CCTT), the Research Centre for the Educational and Professional Inclusion of Students with Disabilities (CRISPESH) received a grant for the project "Développement d'un modèle d'incubateur d'entreprises inclusif destiné aux autochtones." In partnership with the First Nations Adult Education School Council, and the Commission de Developpement des Ressources Humaines des Premieres Nations du Quebec (CDRHPNQ) and under the direction of Marise Lachapelle of CRISPESH, the project aims to create an inclusive entrepreneurship incubator that will respond to the needs and realities of Indigenous people. Significant differences exist between the Indigenous and non-Indigenous populations in Canada in terms of salary inequality and unequal access to employment, and Indigenous people living with a disability often face double discrimination in the job market.
Entrepreneurship presents an alternative avenue that can facilitate social and economic inclusion for marginalized people, by allowing them to fully realize their interests and capitalize on their aptitudes. However, support and mentorship are crucial in order for new entrepreneurs to be successful. This project brings together expertise from across diverse fields, including Indigenous knowledge, training, employability and entrepreneurship education, as well as the professional inclusion of people living with disabilities, to create an inclusive entrepreneurship incubator that will serve the needs of Indigenous people and community partners.
Congratulations also go to Alexander Hassler and Camille Valentin, Dawson College students and winners of FRQNT summer Cégep student research internship bursaries! Alexander and Camille will be awarded $5,000 each to support their work on scientific research projects in collaboration with researchers from Dawson and the Université de Montréal.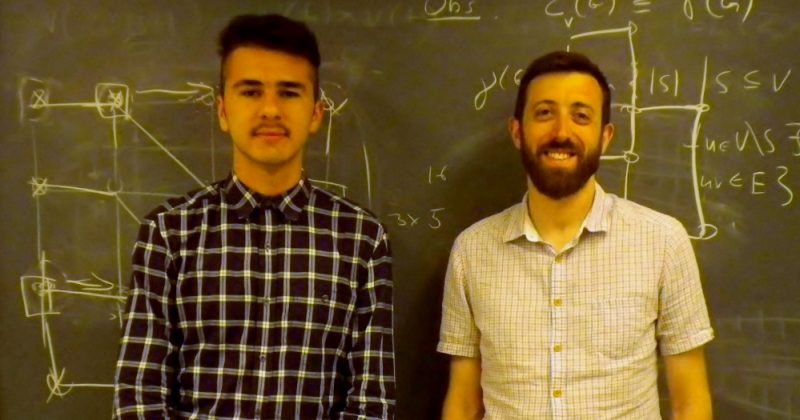 Alexander will take part in a research team studying pursuit-evasion games in networks at the Université de Montréal, under the supervision of Dr. Ben Seamone and Dr. Gena Hahn. An evader (the "robber") moves from node to node in a network, while a set of pursuers ("cops") attempt to capture the robber by occupying its current position. The team propose to further our understanding of the Cops and Robbers model, by studying how the game changes when a final target node is specified. This work has applications in the fields of robotics and network security. In Fall 2016, Alexander will start his second year in the Enriched Health Science program at Dawson.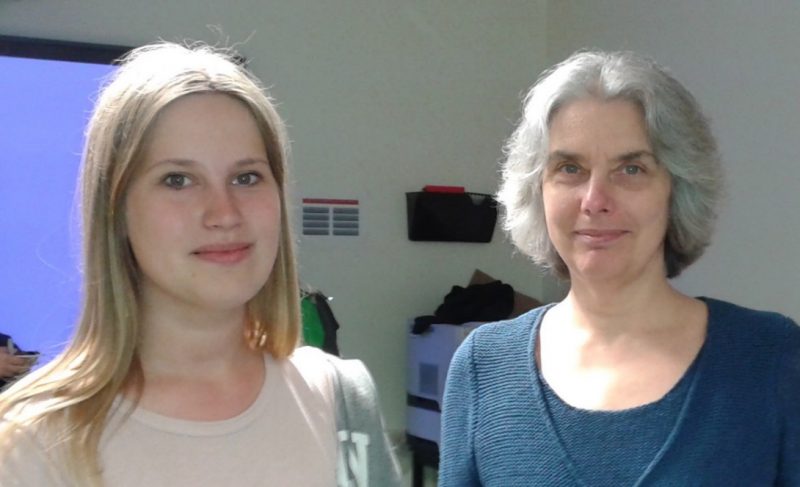 Camille will spend this summer working under the supervision of Dr. Latifa Lazzoumi in the laboratory of Dr. Franco Leporé, neuropsychologist at the Université de Montréal, and with the Brain Imaging Group of Dr. Hélène Nadeau, at Dawson College. Dr. Leporé studies how the brain adapts to sensory deprivation. Camille's role in the project is to analyze structural, diffusion and functional magnetic resonance images to investigate how the connections in a brain that has been deprived of hearing for many years compare to those of a control group. Camille will continue her studies in the Health Science program at Dawson College in Fall 2016.