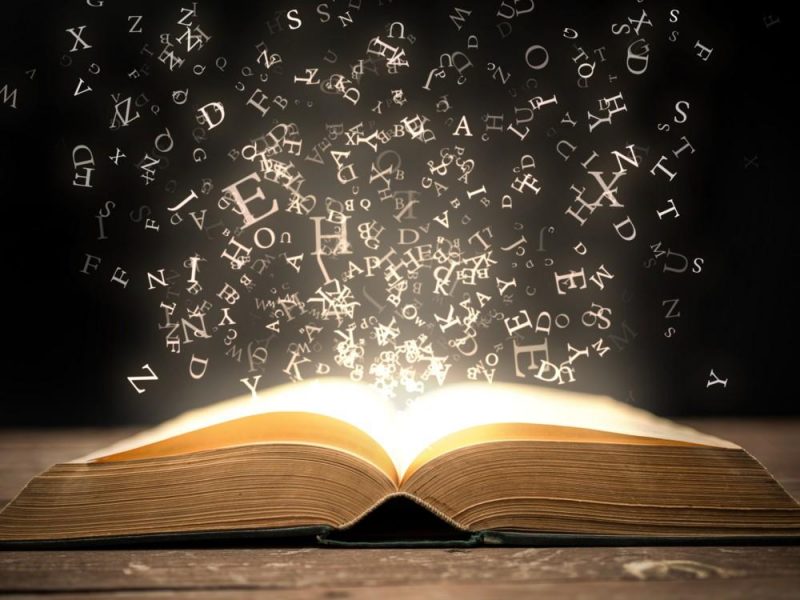 Of books, festivals and book prizes
In the busy Fall arts and literary season, Dawson is proud to have at least four of its faculty members engaging the greater community with exciting projects.



Jacques Laval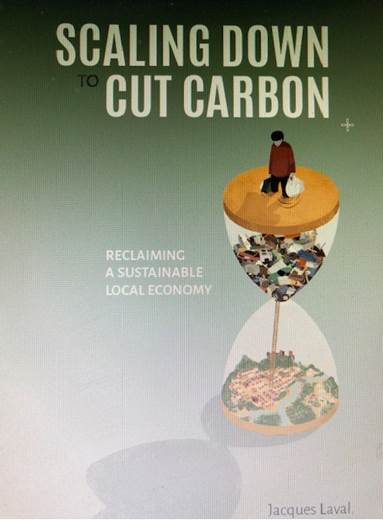 Jacques Laval of Industrial Design, though "retired" remains active in one of his passions, conservation efforts inspired by his love of nature especially around his home in the Estrie, but on a larger scale, the damage to the environment and climate change. He has published a book called "Scaling Down to Cut Carbon: Reclaiming a Sustainable Local Economy" which will be launched at Dawson on Wednesday, October 24 during a 5 à 7 in the Warren G. Flowers Gallery.
"In the era of globalization, we no longer control anything, least of all politically and economically," he says. "Climate constitutes an unavoidable wall … We are doing everything on a scale that is too big, out of proportion with the planet's capacity. We must change scale and slash our environmental footprint, beginning with carbon, and shift to a local economy so as to develop a society that the environment can sustain and support."
Andrew Katz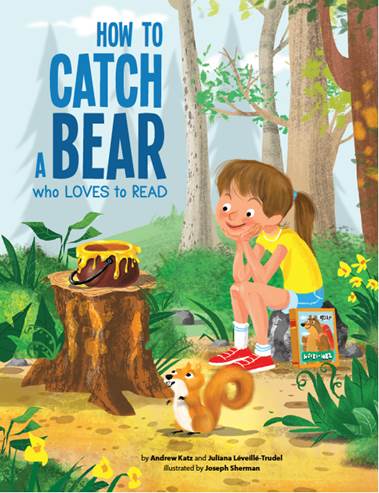 English faculty member and creative writing teacher Andrew Katz has written a picture book for kids aged 4-7 titled How To Catch A Bear Who Loves To Read, which has been published by CrackBoom! Books (an imprint of Chouette Publishing, the creators of Caillou). The book was co-written with Juliana Léveillé-Trudel and will be published simultaneously in French under the title Comment attraper un ours qui aime lire.
Described by Kirkus reviews as "a how-to manual in which a love of reading shines," the book tells the story of Julia, a spunky young girl with a nose for books and a profound wish to befriend a bear in the forest by her house. (Imagine the hugs!) One day, inspired by a book she's reading, she brings honey (the perfect bear snack) into the woods. The next day, she tries bringing blueberries. But little does she know that it's not just sweet smells that can attract a bear, especially a bear who shares her love of stories…
The book launch for How To Catch A Bear Who Loves To Read / Comment attraper un ours qui aime lire will take place:
Thursday, November 8, from 5-7, at Drawn & Quarterly's Petite Librairie (176 Bernard Ouest).
There will be wine, grape juice for kids, and snacks, and maybe even a bear, who knows! All are welcome.
Dipti Gupta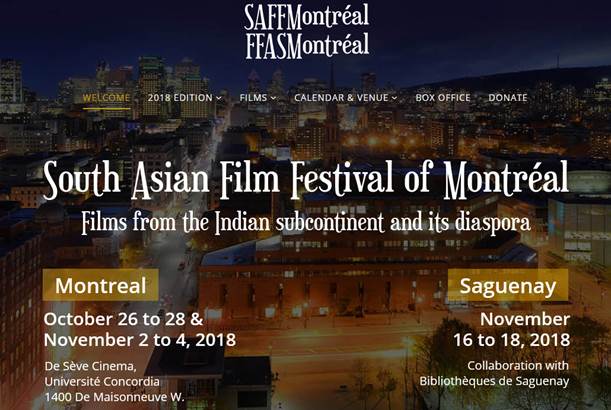 Dipti Gupta from Cinema-Communications has been one of the driving forces behind the South Asian Film Festival of Montreal (SAFFM) which kicks off its eighth edition this week, from October 26 to 28 and November 2 to 4. The Festival extends to Chicoutimi in the Saguenay from November 16 to 18. The films are from India, Pakistan, Nepal, Bangladesh, Canada and the U.S.. Montreal showings are at the J.A. De Sève Cinema at Concordia University; all films are subtitled in English.It is presented by Kabir Centre for Arts & Culture, a not-for-profit organization promoting various art forms and activities such as music, dance, cinema, literature and poetry.
For more information about the festival, visit https://www.saffm.centrekabir.com/en/.
Dipti, along with colleagues and profile alumni, contribute regularly to a Montreal-based web magazine called Montreal Serai that aims to "bring the margins to the centre." Dipti edited the most recent edition, which can be seen here: https://montrealserai.com
Susan Elmslie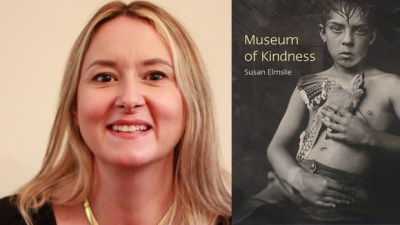 Susan Elmslie's book of poems Museum of Kindness (Brick Books, 2017) has been shortlisted for the Quebec Writers' Federation A.M. Klein Prize in Poetry, for the best book of English-language poetry in Quebec.
Susan's book has two distinct connections to Dawson. A section of the book is called Trigger Warning deals with the tragedy of 2006 and its emotional aftermath. The book's cover image is a photograph by René Bolduc, who exhibited this work along with some of his other photographs at the Warren G. Flowers Gallery.
The prize shortlist includes books by two other poets: Sina Queyras (Concordia University) and Gillian Sze (John Abbott College). The winner will be announced at the QWF Awards Ceremony Gala on November 20, 2018.
Below is a link to the review essay that Abby Paige wrote about Museum of Kindess in the Montreal Review of Books: http://mtlreviewofbooks.ca/reviews/museum-of-kindness/