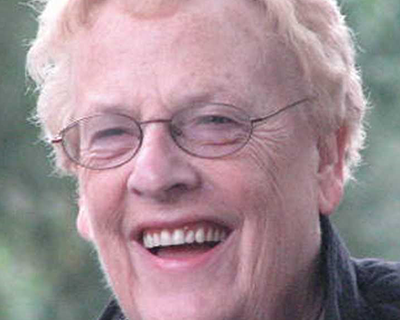 Passing of Ellen Howlett: Mother supported nursing students in memory of daughter, Anne-Marie
There are many unsung heroes connected to Dawson who through their affiliation express a spirit of generosity and kindness that exemplifies all that is good, even when that affiliation has been borne of tragedy.
One such person was Ellen Howlett, who sadly passed away peacefully on March 3, 2019. Mrs. Howlett and her family established the Anne-Marie Howlett Bursary in Nursing in memory of their daughter and sister who was killed in a traffic accident in 1982 when she was 19. She was on her way to a class at Selby when the crash occurred.
No one was prouder of the students who were helped by the bursary in her daughter's name than Ellen Howlett. She was gracious, charming, witty and wickedly funny. She will be greatly missed by everyone whose lives she touched, her family, those of us privileged to have worked with her on the award in the Nursing Department, the Dawson Foundation and the Communications Office, and the dozens of women and men who were proud recipients of the Anne-Marie Howlett Memorial Award in Nursing.
Now approaching its 37th year as a Nursing bursary given at Dawson, Anne-Marie, her story and her family were featured in a homepage Dawson News item on its 35th anniversary, when the scope of the award was expanded.
If you would like to support Anne-Marie's award in memory of Ellen Howlett, you can do so here:
Ellen Howlett's obituary including funeral arrangements
http://montrealgazette.remembering.ca/obituary/ellen-howlett-1073007769