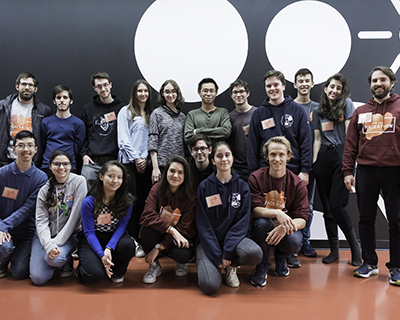 Second and third place for S.P.A.C.E. students in McGill Physics Hackathon
Dawson students participating in the S.P.A.C.E. (Sciences Participating with Arts and Culture in Education) student enrichment initiative presented their winning McGill Physics Hackathon projects at a Montreal Planetarium gala Nov. 18. Dawson teams placed 2nd and 3rd out of 42 teams that competed in the hackathon that took place at MILA November 2-3.
The challenge over the course of a 25-hour period was to visualize any problem exploring "the beauty of scientific computing" whose solution required the integration of physics and programming with artistic expression and communication.
"The student engagement for this sort of open-ended exploration is inspiring!" said proud teacher Joel Trudeau, who is also a member of McGill's organizing committee. "Their success is not a huge surprise though. Last year one of our teams placed third. Given the opportunity and a bit of mentorship, cegep students are so capable. Our students were competing with students from cegeps and universities all the way up to postgraduate."
Joel accompanied the Dawson College delegation of 10 students and six recent Dawson graduates. The 2nd place team (Enriched Science students Ben Cheung, Owen Rodgers, Yuliya Shpunarska, Maddy Walkington) presented a sound visualization apparatus they built at the venue.
The third place team (Enriched Science students Angela Chen, Carlos Hidalgo Montesino, Rui Cong Su and alumnus Zachary Berkson-Korenberg) presented a simulation of heat transfer through double-pane glass.
These ideas are examples of projects that students annually undertake through S.P.A.C.E. The detailed projects and outcomes will be published later.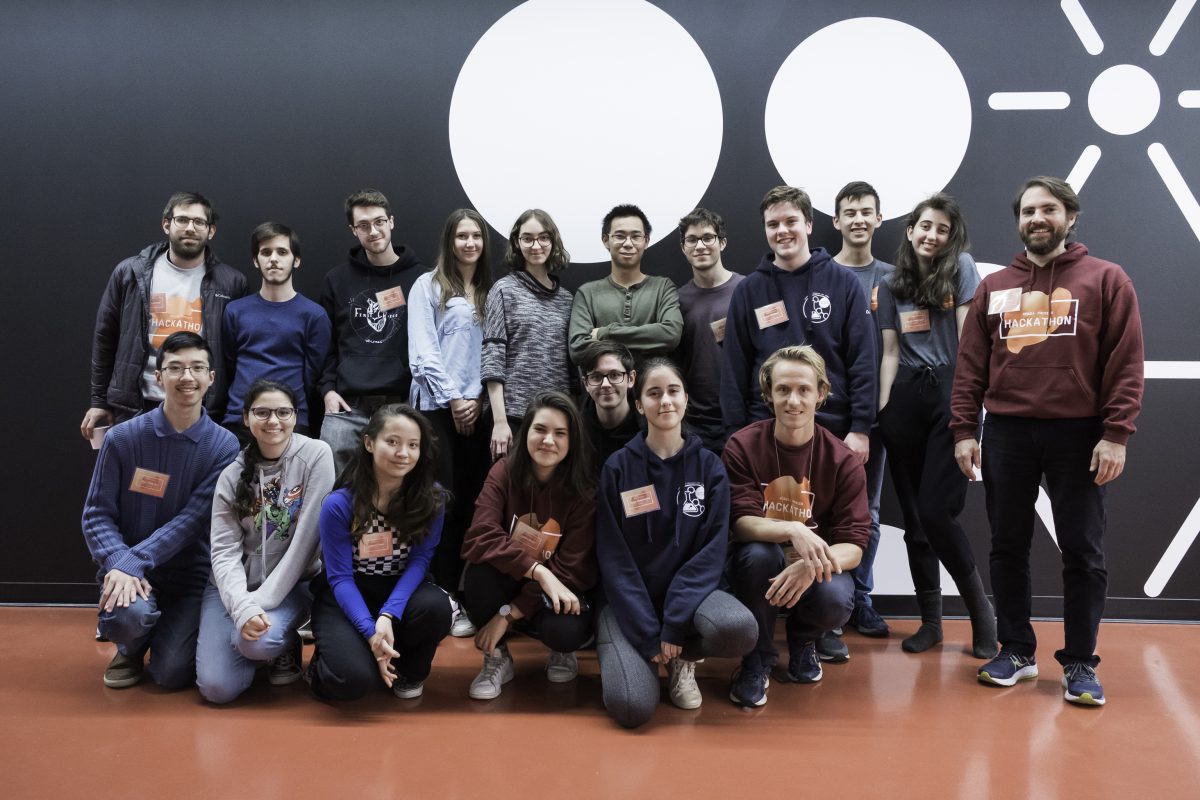 The S.P.A.C.E. team with mentors and organizers during the McGill Physics Hackathon at MILA. Credit: Raffles Zhu Photography
Links: