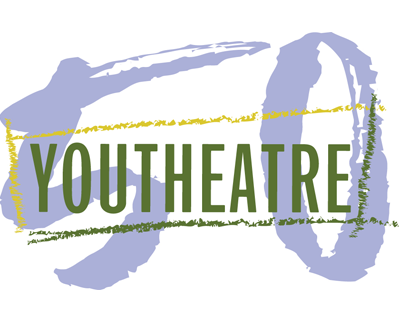 Youtheatre: a beneficiary of Artists in Bloom
The Artists in Bloom committee has chosen Youtheatre as one of two beneficiaries of the event, which showcases over two dozen talented student-artists in Dawson College's Fine Arts, 3D Animation and Illustration departments.
The Dawson students will create new works of art before a live audience and then auction them off for charity.
The proceeds for Youtheatre will help the charitable organization to launch its theatre company into the next era.
"We are reimagining the company as a hub of creativity and innovation," said Jeremy Segal (Professional Theatre, 2011), who will become the new co-artistic director along with Véronique Bossé in August.
The theatre company's mission is to bring theatre to young people, aged six to 17, in elementary and high school. "Our mandate will be broader going forward and will open up the theatre more to the community."
YouShare and YouCreate are two new programs that are in the planning stages. "YouShare will open up the theatre space to use it as a hub of sharing," Jeremy explained. "The rehearsal space, which includes a kitchenette and bathroom, will be open to artists of all ages."
Artists will be able to use their equipment, including projectors and motion tracking cameras. They can also rehearse and participate in workshops and book clubs.
"YouCreate is targeted to teen audiences and will teach them about digital media, such as video, sound and touch interactive technology," Jeremy said. They will be invited to use this technology and incorporate it into a performance context. "We are giving tools to the next generation to imagine what theatre could be like in the future," he said.
Jeremy credits Dawson College with putting him on this path to a career in theatre. "My experience at Dawson College was totally transformative. It changed my life," he said.
Artists in Bloom will take place Thursday, April 18 at 6 p.m. in the 3rd Floor Cafeteria at Dawson College. Tickets in advance are $15 for adults and $10 for students and $20 for adults and $15 for students at the door. To buy tickets and get more info: http://bit.ly/2DdVHLN