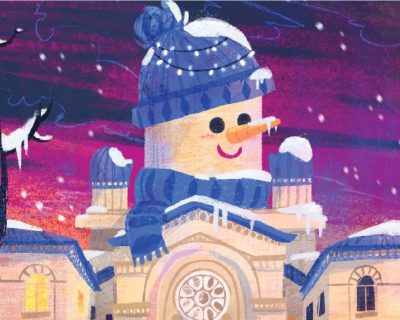 Happy Holidays and building access over the festive season
Happy Holidays to all our employees and students! We hope that everyone enjoys this time of year, especially the fresh start and promise of a New Year! Take care and stay safe.
Access to Dawson College is restricted from Dec. 17 to 23 inclusive. Entry will only be available via Security at the 2E entrance off the parking lot near Dawson Daycare.
Between Dec. 24 and Jan. 3, the College is closed with access under exceptional circumstances only and should only occur between 9 a.m. and 5 p.m.
The College reopens Jan. 4 with access only via Security until further notice.
To be granted access to the building, you must complete the COVID symptoms screening questionnaire and provide your ID and phone number.
The Dawson Holiday scene is the work of Maggie Zeng, Class of 2020 (Illustration).