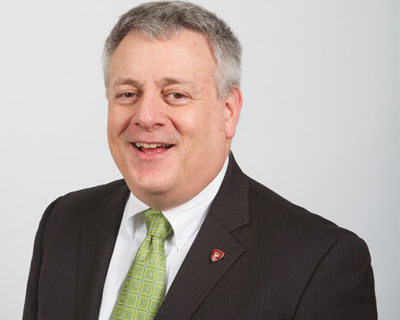 Dawson hosts another eye-opening Ed Tech Week
The Office of Academic Development put together another revolutionary series of workshops to help teachers maximize on the benefits of technology in the classroom. Rafael Scapin, Coordinator of Educational Technology in OAD, hosted the series that included such topics as "If Your Students Are Glued To Their Phone Then Put Your Lectures On Their Phone", online teaching and integrating online homework with in-class collaborative learning, the app called GO GRASP or the Group Response and Ambient Student Participation system and tools to support student collaboration.
A number of Dawson teachers led the workshops, namely Ken Fogel, Julie Wong, Helen Stavaris, Chantal Giguère, and Sameer Bhatnagar, as well as Nathaniel Lasry and Michael Dugdale from John Abbott College.
The keynote address "It's about the Teaching First" was delivered by Dr. Saul Carliner from Concordia University, Provost Fellow in Educational Technology, who explored the more immediate issues that affect teaching in higher education, suggesting ways that technology can support faculty in meeting those broader challenges, and explaining why technology for teaching is about teaching first, technology second.
The full series of workshops took place in the newly inaugurated Project Rooms in the 3F wing.
Richard Stallman gives colourful tech talk
Ed Tech Week came only a few days after a presentation by the Association pour le devéloppement des technologies en éducation (ADTE) at its third annual conference featuring speaker Richard Stallman, a self-professed software freedom activist and computer programmer. He campaigns for software to be distributed so users can use, study, distribute and modify that software.
Stallman launched the GNU Project, founded the Free Software Foundation, developed the GNU Compiler Collection and GNU Emacs, and wrote the GNU General Public License. He also pioneered the concept of copyleft, which uses the principles of copyright law to preserve the right to use, modify and distribute free software, and is the main author of free software licenses which describe those terms, most notably the GNU General Public License (GPL), the most widely used free software license. [Wiki]
Stallman's appearance at Dawson brought in nearly 200 participants and generated an article in Le Devoir. The New York-born activist made for a colourful day of tech talk.
Rafael is Vice-President of ADTE.