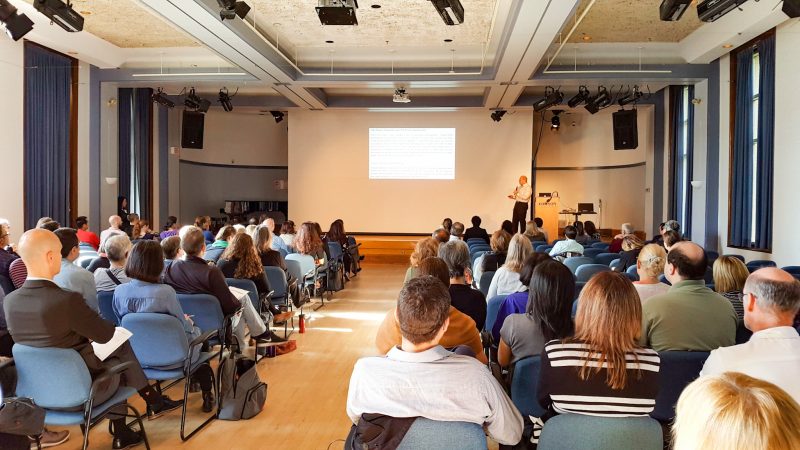 Dawson College Welcomes Over 30 Speakers for Ped Day 2017
Acclaimed speakers with diverse areas of expertise shared their research and knowledge with Dawson College's faculty on October 13th as part of Dawson's annual Ped Day.
Ped Day workshops encourage innovative pedagogical practices by allowing our teaching community to both showcase and be exposed to novel ideas. This year's speakers covered topics that were far-ranging, from the technical aspects of SMART boards to the interpersonal nature of sustainability initiatives.
The keynote address was delivered by Dr. Randall Bass, Vice Provost for Education and English Professor at Georgetown University. Dr. Bass shared key findings from his research, which explores how next generation learning encourages students to become agents of positive change by bridging liberal and professional education.
This year's Ped Day concluded with a cocktail reception announcing this year's recipients of the Director General's Teaching Excellence Awards.
To provide feedback on this year's Ped Day, please fill out the Office of Academic Development's evaluation form.