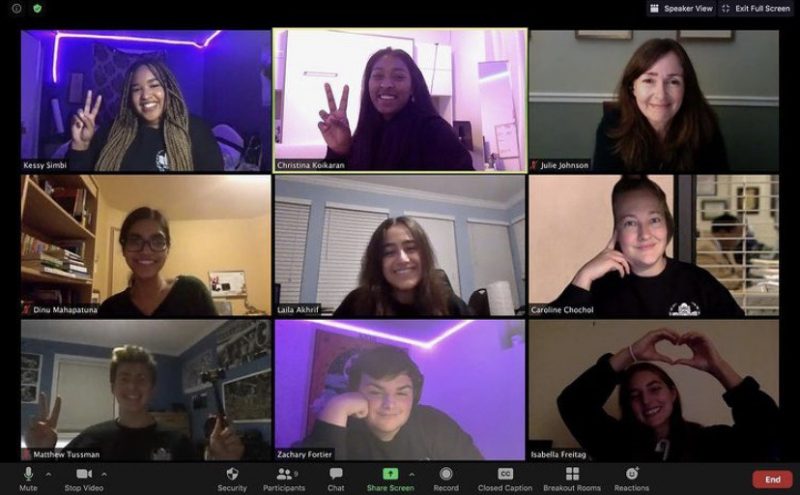 Montreal UN Conference hosted by Dawson drew 500 participants
Dawson College hosted the 7th Edition of the Montreal United Nations Conference on Nov. 20-22. This is an important Model United Nations event that welcomes delegates from both the Greater Montreal Area and abroad.
Traditionally held on campus, this year required innovation and adaptation, like so many pedagogical activities, and the conference was moved online to Zoom. The organizers, including many Dawson students and alumni, put together a strong conference that attracted nearly 500 participants from all over the world.
10 UN style committees
MUNC 2020 featured 10 UN-style committees, where delegates simulated the work of the World Health Organization, the World Food Program, the UN Security Council, the International Court of Justice, and many others.
Additionally, this year MUNC partnered with the UN High Commission for Refugees (UNHCR) to participate in their MUN Refugee Challenge, drawing awareness to this important issue. Delegates also attended a panel discussion on the UN at 75, featuring speakers from the UNHCR and the Montreal Institute for Genocide and Human Rights Studies (MIGS). A full account of the conference can be found at m-unc.org
Dawson College Model UN
MUNC also serves as the first conference attended by the Dawson College Model United Nations. Faculty Advisors Caroline Chochol and Julie Johnson had this to say about the semester:
"It's been a very busy and dynamic fall semester for our DCMUN delegates. We've been so glad to see how many students want to engage with each other and debate important social and political issues, even in this unprecedented online format.
"We had a successful fall training season, with the help of our hard-working student executive team, (Matthew Tussman, Dinu Mahapatuna, Christina Koikaran, Zach Fortier) and first-year liaisons (Laila Akhrif, Isabella Freitag, Kessy Simbi), and had 30 delegates participate in this year's virtual edition of MUNC. We're looking forward to more online conferences with our students in the new year!"
Submitted by:
Chris Bourne
Faculty, Political Science