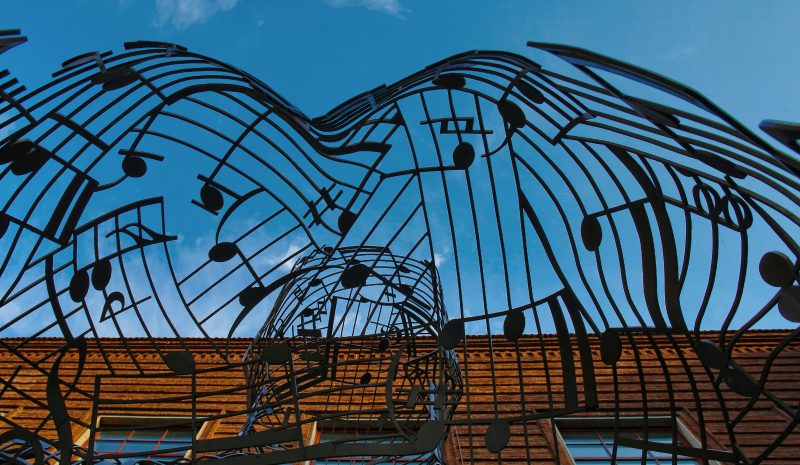 The "why" of the Dawson Blues Band
The Dawson Blues Band has been actively preparing for the launch of their first video, Lean on Me, slated for Tuesday, May 19. The premiere of the first song will be a celebration to cheer the Dawson College community and friends of Dawson.
"I am inviting everyone who feels cheered by our music to support our students through a donation to the COVID-19 Student Financial Aid Fund," said Vince Maggiore, a faculty member of the Business Administration Department and a passionate lifelong musician and lover of rock 'n roll.
Who's in the Dawson Blues Band?
Apart from Vince, the Dawson Blues Band to date includes Ivan Freud (Religion), Jeffrey Gandell (English), Kirk Fontaine (Information Systems and Technology), Karina Leonard (OAD), Lindsay Vargas (Continuing Education), Arlene Hyland (Nursing), Natalie Kepka (Religion), Irene Kakoulakis (Academic Advisor), Fiona Hanley (Nursing), Karen McRae (Computer Support) and Patricia Yetman (OAD).
The Dawson Blues Band takes its name from our glorious Dawson Blues teams since Dawson College is the Home of the Blues. However, the virtual band will play feel-good music and cover various genres.
Helping everyone cope with the "new abnormal"
Founder Vince Maggiore explains why he started this project: "I wanted to help students, family, friends and Dawson faculty and staff cope with the worldwide pandemic and deal with life in this "new abnormal." I hoped to give a chance to Dawson students to seek student aid funding in coping with COVID-19 while keeping their honour and pride intact."
Vince knows what it is like to live through challenges having recently returned to teaching after a sick leave. He had a 7 cm x 8 cm brain tumour removed and is grateful to be back teaching and pursuing special projects.
You can still join the DBB!
This spring, Vince and the other members of the Dawson Blues Band will be working on more songs, including With a Little Help from My Friends by The Beatles. They hope to interest more people in joining them: Dawson students, employees and friends of Dawson are all welcome. There will be some surprise guests in upcoming videos.
You can still contribute your musical talent to the Dawson Blues Band: contact Vince at vmaggiore@dawsoncollege.qc.ca
Help expand the impact of the DBB
If you are interested in helping reach more people with the Dawson Blues Band and the message of solidarity with our students through support to the COVID-19 Student Financial Aid Fund, please:
Share the news and social media posts about the project with your networks and on your social media (most Thursdays there will be Dawson College social media posts related to the project to share)
Let us know if you have potential donors, companies or others that you could connect with the Dawson Blues Band project
For more info and to help out, please contact Ursula or Christina.
As of May 12, the fund was on its way toward $5,000. We are sure that "with a little help from our friends," we will make it for our students. We hope to go further and help our students more by reaching out to new audiences.