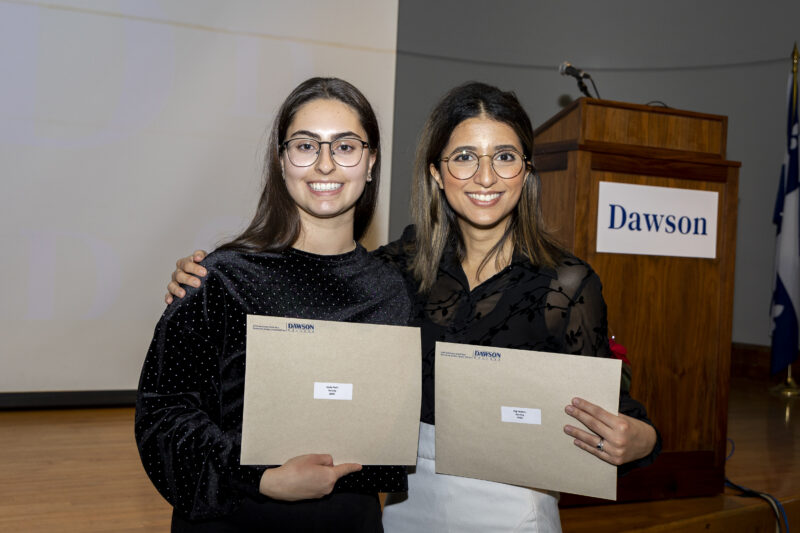 Two more students continue legacy of Anne-Marie Howlett's passion for nursing
At Fall Awards Night on Nov. 24, Susan and Michael Howlett were at Dawson for the presentation of the Anne-Marie Howlett Memorial Award in honour of their late sister and daughter, who was in her first year of Nursing when she passed away tragically 40 years ago.
Since then, it is estimated that well over 50 Nursing students have received the Anne-Marie Howlett Award. The family decided to give two awards a few years back and in 2020, they gave four awards to encourage nurses during the pandemic.
This year, two more Nursing students received the Anne-Marie Howlett Memorial Award keeping alive Anne-Marie's passion for the profession.
Award is very motivating
Giulia Parisi says that being "recognized by the Howlett family and the Dawson Nursing department as a student who deserves the Anne-Marie Howlett Memorial Award is very motivating and gives me the confidence to continue my studies and prove to myself that I am able to do what I put my mind to."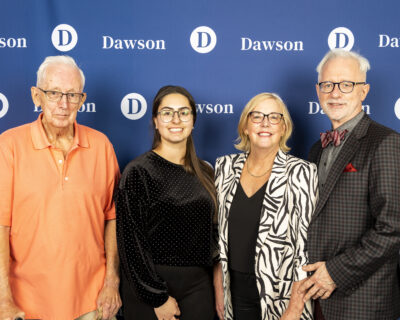 "Helping others has always been a priority in my life," Giulia said, "and I have always had an interest in medicine. Therefore, pursuing nursing felt like an excellent career choice."
Giulia enjoys learning nursing techniques and deepening her medical knowledge in the Dawson program. "I especially enjoyed taking care of mothers and children during my obstetrics and pediatric rotations," she said.
Her plans beyond Dawson include pursuing a Bachelor's of Nursing. "After I graduate, I want to care for the pediatric population and create for them a stress-free, playful environment while restoring their health."
Perseverance recognized
For Gigi Haddou, this "award means perseverance to me. This semester has been a bit tough, but winning this award reminds me that I should keep going no matter what. It increased my morale this semester, and it reminded me of my capabilities as a nursing student."
Gigi chose Nursing because she believes it is a privilege to care for other people. She loves that she gets hands-on clinical training right from the beginning of the program and finds her teachers knowledgeable and passionate.
"My future plan is to enhance patients' experiences of hospitalization in Quebec through protocols. … I intend to work and study after graduating and I am interested in clinical teaching, geriatrics, cardiology, and critical care," she said.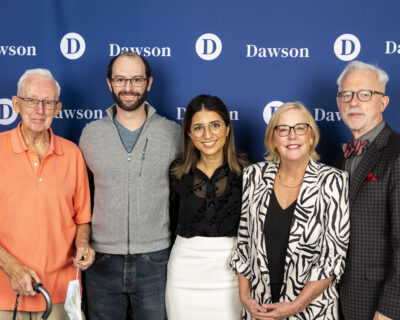 Thanks to Howlett family and first-year faculty
Gigi would like to "thank the Howlett family members for the award, I would also like to thank Dawson for giving me the opportunity to seek my Nursing education, and special thanks to my first-year clinical teachers Lucien Chiasson and Myriam Julien for inspiring me and encouraging me to be the kind of nursing student I am today."