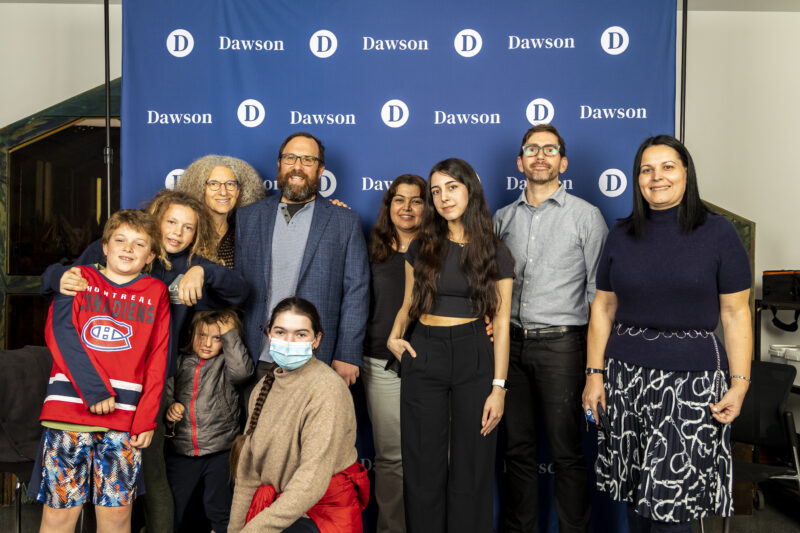 Work can overcome talent in math says Harry Fainsilber recipient
The inaugural Harry Fainsilber Memorial Award was given to Parnia Akhavansaffar at the Fall Awards Night on Nov. 24. Several family members of the beloved Mathematics teacher who passed away in 2015 were in attendance.
The award was created by the Fainsilber family to recognize a student who has demonstrated perseverance and determination in the field of Mathematics.
"I am truly grateful and honoured to receive the Harry Fainsilber Memorial Award," Parnia said in an interview with Dawson's Communications Office. "This award has shown me that success does not come without dedication, determination and sacrifices. As the first recipient, I hope to inspire and set an example for all students to believe in themselves and keep trying their best no matter how challenging mathematics can get because hard work will eventually pay off."
New attitude toward math
Math used to be intimidating for Parnia. She explains how her attitude toward math changed: "I started putting more effort into it until it made sense. Learning this new and exciting language is one of the most rewarding feelings I have experienced and it's what has kept me motivated. Unfortunately, some students fail to see how fascinating mathematics is because they falsely believe that succeeding in math requires a "special talent". Once they start to understand that hard work can overpower talent, they will be able to see how easy it is to approach this complex and diverse subject."
Parnia is an Enriched Health Science student. "I chose the enriched profile as it seemed more challenging and I believe challenges give you more opportunities to enhance your learning. I also wanted to be part of a smaller group of students who are on the same path as me."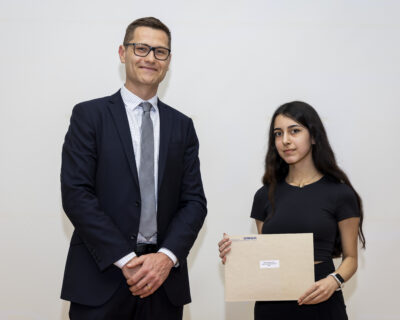 What she likes about Enriched Health Science
Parnia really appreciates Dawson's Enriched Health Science Program: "I am glad to have chosen this program as it gave me an opportunity to learn from the best teachers and get to know so many amazing, hard-working students. Being around people who are just as passionate about sciences, helped me a lot in my learning experience and made me feel like I'm not alone in this demanding journey."
Parnia would like to thank her math teacher, Yann Lamontagne, for recommending her for this award.
Future plans include pursuing post graduate studies. Parnia is still exploring options and knows that whatever path she chooses, she "wishes to be someone who makes a difference."