Events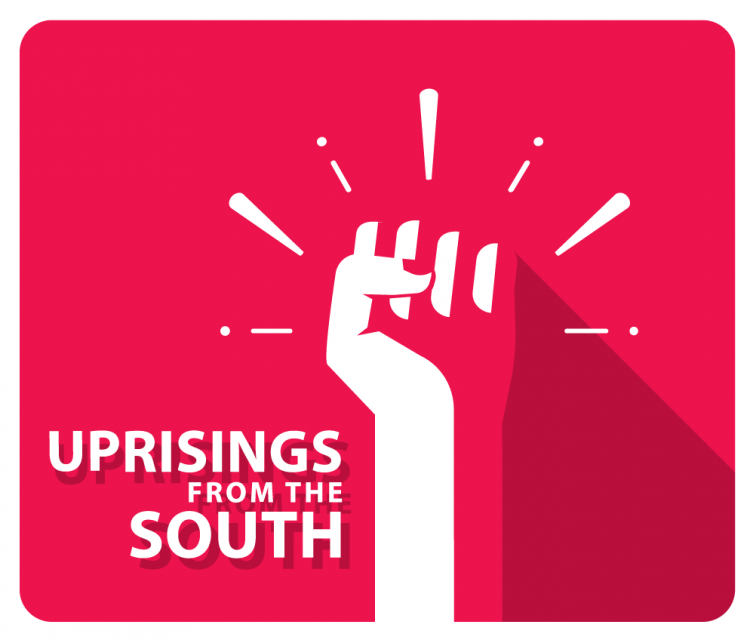 North South Studies at Dawson College presents: UPRISINGS FROM THE SOUTH

From Chile to India, from Colombia to Lebanon and in many countries of the Global South, millions have taken to the streets over the last year to denounce the overall failure of the neoliberal economic model and the political system that maintains it. As distinct as the protests seem, the uprisings share a common call for dignity, a call that has been met with state repression and the systematic violation of human rights. Irrespective of the state violence, the uprisings inspire hope for a new generation that is demanding radical social, economic and political change.
North South Studies, with the collaboration of academics, journalist, Human Rights organizations and activists and engaged members of communties from the South, has organized a series of conversations about the ongoing social uprisings, exploring the challenges and opportunities these present for the future and the role that international solidarity can play.  
February 14, 2020 (Room 4C1
#IndiaUprising   
Dipti Gupta, Mehak Sawhney and Komal Mohite
February 21, 2020   (Dawson Theatre)
#ColombiaUprising
Alexi Utrera and Rosa Peralta
March 27, 2020 (Dawson Theatre)
#ChileUprising  
Marcos Ancelovici and Christina Ayala
APRIL 3, 2020 (Dawson Theatre)
#LebanonUprising 
Lara Khattab and Cynthia Kraichati 
 Dawson College students, staff and teachers are invited to participate. Event is open to the Montreal community at large. 
This event contributes to the achievement of the Graduate Profile and Dawson's Strategic Plan
Graduate Profile
"Social responsibility and community engagement"
Students will develop an informed concern for the larger good, appreciate social and cultural diversity, respect the values of others and act responsibly towards the environment. Students will be encouraged to make a difference in the quality of life of their communities through both political and non-political processes.
Dawson's Strategic Plan
Goal 4
"Ensure that programs and educational offerings are relevant to the needs of society."