The NSS Field Trip
The Field Trip has been the heart of North South Studies since its beginnings. It has been the setting for learning experiences that have transformed the relationship of students and teachers with the Global South.  It has been a space for the development of everlasting friendships and for the forging of a commitment to global social justice.  For more than 25 years students and teachers have traveled to the Global South and engaged in experiential learning. Classroom learning and the real world meet head-on and provide the possibility of bringing them together into a new synthesis of knowledge about North-South issues. For more than 20 years the Field Trip took us to Nicaragua and for the last two, we traveled to Cuba. Upon their return, as part of their course work, students put together a video and a Field Report. We invite you to view these and experience some of the trips with us. 
The 2021 Virtual Field Trip
Covid 19 shook our world and our educational institutions. For the NSS, the idea that we would not have a Field Trip felt like a great loss.  In the midst of moving to emergency online teaching, the most obvious option seemed to be to cancel the Field Trip. The most obvious option, but not the easiest decision to make.  Because of our commitment to experiential learning and solidarity, we mustered the enthusiasm and creativity to imagine our first Virtual Field Trip. What followed was a collaborative process between NSS and the Martin Luther King Center in Havana, Cuba.  We invite you to learn more about this experience.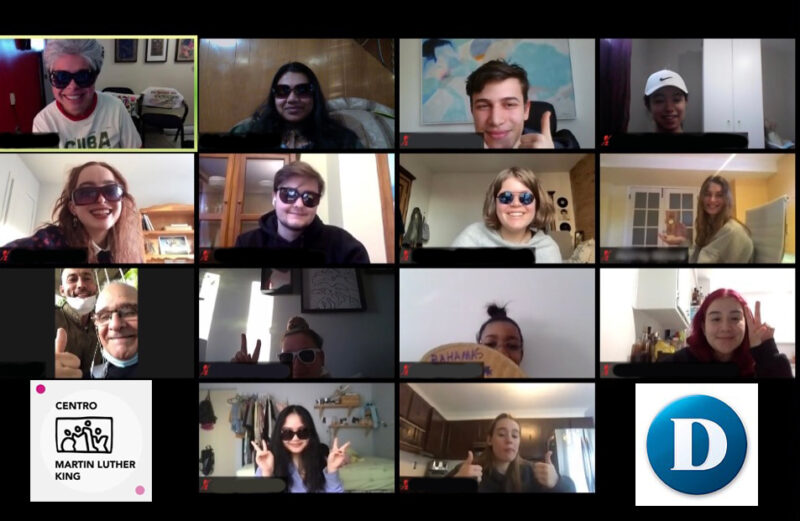 FIELD TRIP REPORT 2021
Click the following links to learn about past field trips
We invite you to learn about North-South Studies' history through pictures, Field Reports, and Videos.