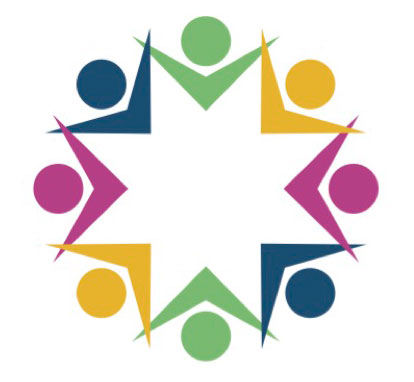 * Thank Yous / Remerciements *
The 2019 ACESS+REECETSQ Conference would not have been possible without the vital help of the people listed below, who have contributed their time, savoir-faire, expertise,  technical support, financial and material resource to this colossal endeavour. The Social Service team is grateful for the support provided by Dawson College and all of the people working behind the scenes every day to make sure everything ran smoothly. /
Le Colloque ACESS+REECETSQ 2019 n'aurait pas été possible sans l'aide précieuse des personnes  énumérées ci-dessous, qui ont consacré leur temps, leur savoir faire, leur expertise, leur soutien  technique, et leurs ressources financières et matérielles à ce projet colossal.  L'équipe du département de Techniques de travail social est reconnaissante à l'égard du Collège Dawson et envers toutes les  personnes qui y travaillent tous les jours pour s'assurer que tout se déroule comme prévu.
Below are the contributions we would like to acknowledge / Voici les contributions que nous aimerions souligner :
Guidance and support in the conception and planning of the conference / Accompagnement et soutien dans la conception et la planification du colloque:  ACESS and REECETSQ Steering Committee members / Les membres des Comités Coordonnateurs de ACESS et REECETSQ
Conference Funding and speaker gifts / Financement du colloque et cadeaux aux conférenciers:  Richard Filion, Director General (Directeur général), Dawson College, Isabelle Carrier, Sector Dean (Directrice des études), SSBT, Max Jones, Assistant Dean (Adjoint à la Direction des études), Kevin Rochford, Secretary to the Dean (Secrétaire à la Direction des études), SSBT
Names tags / Étiquettes pour les porte-noms: Catherine Alleyne
Professional Development Funds / Fonds de perfectionnement professionnel : Dawson Teachers' Union / Syndicat des enseignants de Dawson
Public Relations / Relations publique:  Dawson Communications Office / Bureau des communications de Dawson
Conference Web Page design and management; registrations / Conception et gestion de la page Web du colloque; inscriptions:  Jonathan Perlman, Chris Georgieff, & Patrick Phutthavong (Dawson Web Group)
Web page information updates / Mises à jour de l'information sur la page Web du Colloque: Saša Buccitelli, Faculty (Faculté), Social Service Department (Département de Techniques de travail social)
Graphic Design (Invitation, Call for Presentations, Hotel Information) / Conception graphique (invitation, appel de présentations, information sur les hôtels): Tom Crilley
Translation / Traduction:  Louise Palauskas and the translation team / et l'équipe de traduction, Academic Development (ECQ funds/fonds ECQ)
Wifi access and conference e-mails; technical support / Accès Wifi et addresses courriel pour le Colloque; support technique: Natalie Kurylo-Paiva and the team at the Help Desk / et l'équipe du Help Desk
A/V set up and support / Installation et support A/V: David Bannout, Technician of Multimedia (Technicien en multimédia), Multi Media Productions
Accommodations locating; Tourist information and special rates / Localisation des hébergements ; Informations touristiques et tarifs spéciaux: Bruno Bernier-St-Hilaire, Manager – Meeting and Convention Sales (Directeur – Ventes des congrès et réunions), Tanya Lausberg, Manager – Convention Services & Sports (Directrice – Services de congrès et sports), Valérie Lassiaille, Coordinator of Convention Services – Tourism Montreal (Coordonnatrice des services de congrès – Tourisme Montréal)
Accommodations (group rates) /Hébergement (tarifs de groupe): Ana Gabriela Garzona, Business Travel Sales Manager (Déléguée commerciale d'affaires), Le Méridien Versailles-Montréal, Nancy Éthier, Meeting and Event Consultant (Spécialiste – Réunions et Événements), Hôtel Bonaventure Montréal, Lilas Querrien, Coordinator – Summer Accommodation (Coordonnatrice –Hébergement estival), Residence Life, Concordia University Residence (Grey Nuns location /Résidence des Soeurs-Grises)
Ohenton Karihwatehkwen (Opening Ceremony / cérémonie d'ouverture): Elders (Anciens)  Niioie:ren and Otsi'tsaken:ra  Patton; Tiawentí:non Canadian – First Peoples Centre; Diana Rice – Peace Centre (Sponsor /commanditaire)
Land Acknowledgement and Peace Centre Presentation / Reconnaissance territoriale et présentation des activités du Peace Centre:  Karina D'Ermo – Peace Centre
Presentations by Dawson Faculty / Présentations par les enseignants de Dawson: Daniel Goldsmith, Humanities (Sciences humaines); Dr. Alicia Boatswain-Kyte, Alyssa Kuzmarov, Dr. Denise Brend, & Shirley Watkins, Social Service Department (Département de Techniques de travail social); Tim Miller & Maureen MacMahon, Physiotherapy (Département de Physiothérapie)
Mind-Body closing activity / Activité de détente: Carrie Markin, Physical Education Department (Département d'Éducation physique)
Presentation by Social Service students / Présentation par des étudiants du programme Techniques de travail social: Claudio José Matamoros Morales, Yobini Krishnar, & Tracey Johnson, 3rd year students (étudiants de 3e année).
 SSAP funding / Financement du SSAP: Anne Piggott, Administrative Technician (Technicienne administrative), Office of Academic Development
Bio-Diversity Tours / Visites  guidées de la biodiversité à Dawson: Chris Adam and Jennifer DeVera,  Alex Gravel (student volunteer / étudiante bénévole), Sustainable Dawson
Composting & Recycling / Compostage & recyclage: Student volunteers (Étudiants bénévoles), speaker gifts (cadeaux pour les conférenciers), Sustainable Dawson, Plant and Facilities
Items for silent auction / Encan silencieux:  Nunavut artists and Nunavut Arctic College / Artistes du Nunavut et Nunavut Arctic College, Jacques Drouillard (Project Pal), TDN Creations (Trang Dai Nguyen), Véhicule Press, Publisher
Field Agency Visits / Visites d'organismes sur le terrain:  Grace Fontes, Felicia D'Orvé, and Saša Buccitelli, Faculty (Faculté), Social Service Department (Département des services sociaux)
Presentation Committee / Comité de présentation:  Yaffa Elling, Terry Ubaldi
Finance and Registration / Inscriptions et budget:  Patricia Murphy, Alyssa Kuzmarov
Space and Setup Committee / Comité de l'espace et de l'aménagement:  Saša Buccitelli, Grace Fontes, Felicia D'Orvé
Public Relations Committee / Comité des relations publiques:  David Spinner, Vanessa Robillard
Sponsorships and SWAG / Commandites et cadeaux: Martine Wizman, Patricia Murphy, Vanessa Robillard
Internal Relations Committee / Comité des collaborations internes: Terry Ubaldi, Marie-Eve Dufour
On-Site Management Committee / Comité de gestion sur place : David Spinner, Felicia D'Orvé, Grace Fontes, Yaffa Elling
Social Service Student Volunteers / Étudiants bénévoles de programme de Techniques de travail social :  Hope Chelsea Reid, Philip Simoes, Andrea Coccia, Jessica Gentile-Lacopo, Farzana Habib, Sarah Tobiasz, Sarai Edwardville
Simultaneous Translation / Traduction simultanée: Ubiqus and their team of interpreters
Reusable water bottles / Bouteilles d'eau réutilisables:  Dawson Student Union / Syndicat  des étudiants de Dawson (DSU)
Information Desk / Accueil Dawson:  Simona Campeanu
Volunteer Photography / Photographe bénévole:  Philip Ignacio
Room setup /Aménagement de l'espace:  Natalie Trepanier and the Plant & Facilities team / l'équipe Plant & Facilities; Philip Simoes (student volunteer / étudiante bénévole) and Saša Buccitelli, Faculty (Faculté), Social Service Department (Département de Techniques de travail social)
Live music during the BBQ / Musique "live" pendant le BBQ:  Kirk Fontaine and the Black Cadillacs
Reusable bags / Sacs réutilisables:  Dawson Bookstore (Librairie Dawson)
Bagel Breakfast on last day of the conference / Petit-déjeuner bagel le dernier jour du colloque:  Fairmount Bagels
Lunch box for the last day of the conference / Boîte à lunch pour le dernier jour du colloque:  Resto Plateau
On-Site Catering / Service traiteur sur place:  Chartwells – Monika Menau
---
Annual Conference
ACESS+REECETSQ
Monday June 3rd to Wednesday June 5th, 2019 Montreal, Quebec
Equity Seeking Groups & Social Justice: Inclusive Social Service / Work Practice and Education
Welcome & Conference Theme
The Social Service Department at Dawson College in Montreal is looking forward to welcoming you at the 2019 ACESS and REECETSQ conference. Our planning team is working hard to put together an enriching program for you that will include workshops, guest speakers, sharing of ideas and some enjoyment of all that Montreal has to offer.
This year, our conference theme explores the opportunities and challenges that come with advocating for more critically conscious and social justice-oriented social service/work practice and education. Although much has changed in these areas over the decades, students, educators, practitioners and clients whose realities are shaped by intersecting forces of oppression continue to face complex barriers that undermine their capacity to access equitable, inclusive and empowering forms of support and education. What can we do as educators and practitioners to meaningfully address these barriers? What strategies are needed to embrace and attend to the diverse truths that exist within the spaces we operate? These are some of the questions we wish to engage with through collaboration and collective reflection at this year's conference.
Conference dates: June 3-5, 2019
Location: The presentations and workshops will take place at Dawson College
Deadline to book all 3 hotel options is May 1, 2019 otherwise space and rates cannot be guaranteed.
The complete conference schedule is now available:
---
Colloque de Service Social
ACESS+REECETSQ
Du lundi 3 juin au mercredi 5 juin 2019 Montréal, Québec
Groupes en quête d'équité et justice sociale : pratiques inclusives en Travail Social
Bienvenue et thème du colloque
Le département de Techniques de travail social du Collège Dawson à Montréal a hâte de vous accueillir à l'édition 2019 du colloque ACESS/REECETSQ. Notre équipe de planification travaille d'arrache-pied pour concevoir un programme enrichissant, qui inclura des ateliers, des conférenciers invités, un partage d'idées et du divertissement à l'image de tout ce que Montréal a à offrir.
Cette année, le thème de notre colloque explore les occasions et les défis qui découlent de la promotion de pratiques et d'une éducation plus consciemment critiques et axées sur la justice sociale dans le domaine du travail social. Bien que beaucoup a changé au fil des décennies, les étudiants, les éducateurs, les praticiens et les clients dont les réalités sont forgées par des forces d'oppression intersectionnelles continuent de faire face à des obstacles complexes qui minent leur capacité d'accéder à des formes de soutien et d'éducation qui sont équitables, inclusives et habilitantes. Que peut-on faire, à titre d'éducateurs et de praticiens, pour aborder ces obstacles de façon signifiante? Quelles stratégies sont nécessaires pour reconnaître les différentes vérités existant au sein des espaces que nous occupons et y répondre? Voilà quelques-unes des questions que nous voulons aborder par la collaboration et la réflexion collective au colloque de cette année.
Dates du colloque: 3 au 5 juin 2019
Lieu: Les présentations et les ateliers auront tous lieu au Collège Dawson
La date limite pour réserver l'une des 3 options d'hébergement est le 1er mai 2019. Après cette date, les tarifs et les places disponibles ne peuvent être garantis.
L'horaire complet du colloque est maintenant disponible:
---
Dawson College is located on land which is the unceded traditional territory of the Kanien'kehà:ka. Tiohtiá:ke (Montreal) has also served as a gathering place for Abenaki, Anishinaabe and other nations. As uninvited guests, it is our responsibility to honour the stewards of this land by educating ourselves about the histories and contemporary realities of First Peoples, and by contributing to the important work of reconciliation and decolonization.
Le Collège Dawson est situé sur le territoire de la nation Kanien'kehà:ka, lequel n'a jamais été cédé. Tiohtiá:ke (Montréal) a aussi servi de lieu de rassemblement pour les nations Abenaki, Anishinaabe et autres nations. En tant que visiteurs non invités , il est de notre responsabilité d'honorer les gardiens de cette terre en nous instruisant sur l'histoire et les réalités contemporaines des Premières Nations, et en contribuant aux actions de réconciliation et de décolonisation.