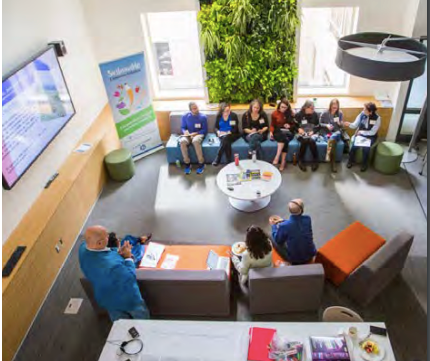 Sustainable Happiness Facilitator Training Certification (8-12 mths)
The Sustainable Happiness Facilitator Training program has been designed to broaden and deepen your understanding of sustainable happiness. Through this 8-12 month program you will be developing facilitation skills so that you are comfortable with giving presentations, and leading workshops or courses on sustainable happiness. The program will be primarily offered online and include readings, videos, experiential activities and questions to stimulate discussion with your classmates. There will also be four onsite sessions with Dr. Catherine O'Brien, in addition to opportunities for you to facilitate sustainable happiness workshops with Dr. O'Brien, and on your own. As the creator of the concept of sustainable happiness, Dr. O'Brien is a world leader on this topic and you will have the benefit of her extensive expertise.
Objectives
To broaden and deepen your understanding of sustainable happiness through assigned readings, videos, reflection, and experiential learning.
To familiarize you with applications of sustainable happiness for individuals, communities, and organizations.
To foster the development of facilitation skills for sustainable happiness education.
To deepen your connection with Nature and enhance your capacity to incorporate this into your facilitation of sustainable happiness education.
To support your self-assessment of your effectiveness as a facilitator of sustainable happiness education.
To enhance your sustainable happiness!
---
Due to Covid dates are to be determined
Put your name on the wait list and we will contact you in regards to upcoming courses.