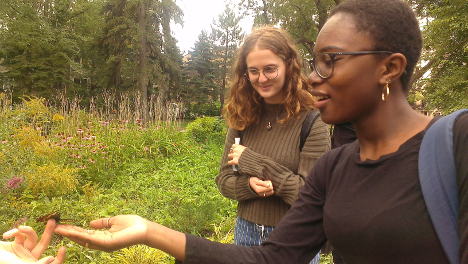 Sustainable Happiness Certification (20-24 hrs)
Participants in this Sustainable Happiness program will be introduced to  the concept of sustainable happiness and explore the implications of sustainable happiness, both personally and academically. Participants will learn how to create their own happiness and resilience no matter the external environment.
In pairs or smaller groups they will
work together in a spirit of togetherness and collaboration to support each other's happiness and well-being.
learn how the choices they make in their personal life affect the environment and what they could do to live in a more sustainable manner.
identify how they are contributing to Living Campus and well-being for all – individually and collectively.
create a "Pay it forward" project that will include members of the Dawson community and/or have a lasting impact on our Living Campus.
Due to Covid dates are to be determined
Put your name on the wait list and we will contact you in regards to upcoming courses.