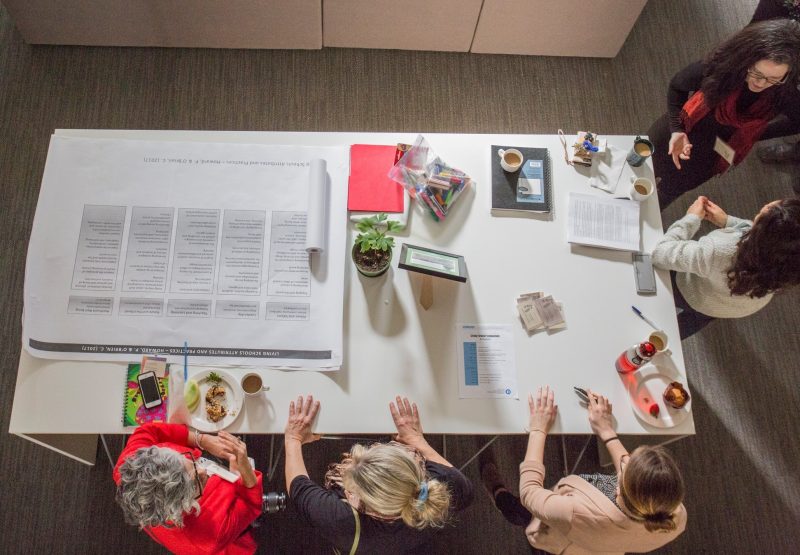 Introducing our Newest Communities of Practice
Two new communities of practice have been launched at Dawson:  Resist Violence and Indigenizing the Curriculum. Both communities are funded by external grants.
Resist Violence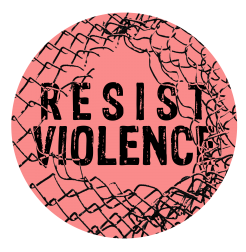 Resist Violence community members will explore pedagogy that is rooted in nonviolence and addresses a variety of social issues, including rape culture, "othering" and media violence.
Pat Romano and Kim Simard will present the Resist Violence pedagogical approach at the 2020 LCEEQ Conference in February, where they will explore how the classroom can itself become a space that fosters resilience, by providing students with the tools to recognize, respond to and resist the harmful messages that confront them on a daily basis.
Community members are:  Kim Simard (lead), Pat Romano (lead), Alison Loader, Mark Beauchamp, Susan Elmslie and Anick Legault.
Indigenizing the Curriculum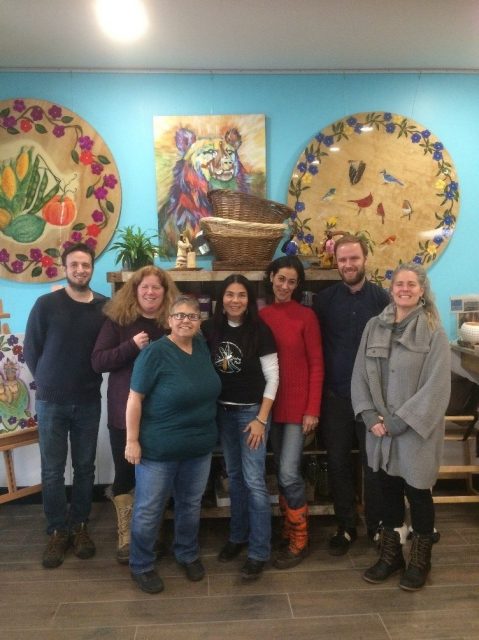 Members of this  community will work with Indigenous knowledge keepers to explore Indigenous epistemologies and pedagogy and discuss ways to bring Indigenous content into the classroom. They will also  examine best practices for engaging students and colleagues in efforts to address the Truth and Reconciliation Commission's Calls to Action, and thereby contribute to the growing community of people across Turtle Island who are committed to decolonizing education.
Community members are: Pohanna Pyne Feinberg (lead), Mari Heywood, Natalie Turner, Cindy Cantin-Starzenski, Elliot Kerr and Brian Mader.