Active Learning Physics Labs
The Physics active learning teaching labs are the first generation of active learning classrooms to be built at Dawson. Both rooms transformed exisitng teacher-centered labs into student-centred learning spaces.
---
The Dawson Physics Department has 2 active learning teaching labs (out of a total of 4 labs) and the design is a hybrid that combines features from the physics labs at Dickinson College and M.I.T. (TEAL).
The main features of these rooms include:
modular, half-hexagon-shaped tables that can be rearranged into multiple orientations for a variety of instructional and learning needs (see below).
In the most common room arrangement, students sit at hexagonal "pods" forming a horse-shoe shape around the perimeter of the room. Each pod consists of two half-hexagonal tables and each is connected to a thrid half-hexagonal table where computers and data input systems are located:

There is minimal depth to the room – that is, no student is ever more than one student away from the instructor;

The tables are large enough to accommodate the physics lab equipment and computers while to being small enough to let groups interact easily

;
There is a large open space in the middle of the room that is useful for moving about the room, for physics demonstrations that require open space, and for activites such as testing Arduino robots or Science On Tourne competition entries.

The instructor has a combination of writing spaces (two SMART Boards in one room and a SMART Board & blackboard combination in the other) that can be projected into the corners of the room so that all students can easily see the presentation.
A brief history of the planing and design process:
Spring 2007: The Dawson Physics Department begins to consider renewing lab spaces and lab equipment after the underfunding of Science lab spaces was identified as an issue.
Fall 2007: A physics department committee is established to consider modernizing labs to make them more effective.
Summer 2008: Three physics faculty and two lab technicians visit teaching labs at Harvard, MIT, and Dickinson College to see what other institutions have done to modernize their labs.
Fall & Winter 2008: A series of lab modernization documents are developed and approved by the department that create a prioritized list of affordances for renovated lab spaces.
April 2009: The Department unanimously approves detailed plans for the renovation of 2 out of 4 teaching labs.
Summer 2009: Renovation work takes place in 2 of 4 teaching lab spaces.
August 2009: The first classes are held in 2 renovated teaching labs
Summer 2010: Based on feedback from faculty, the room arrangement in one of the rooms is altered slightly by moving the "front" of the classroom from the short end of the room to the long side of the room.
Lessons Learned from the planning & design process:
Lessons learned from lab reno – ppt slides
Default Room Layout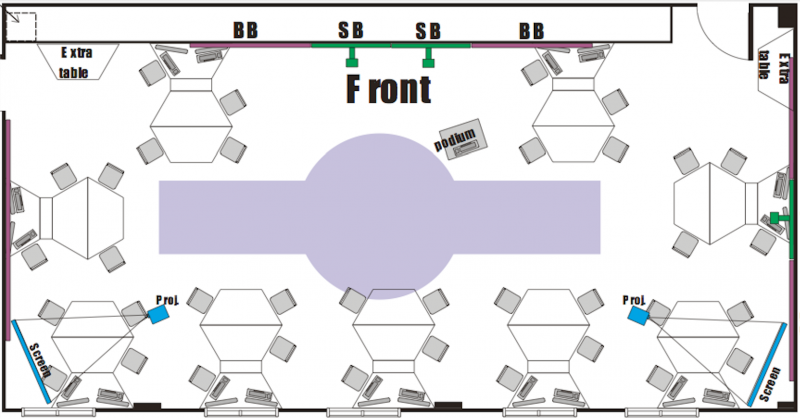 Photos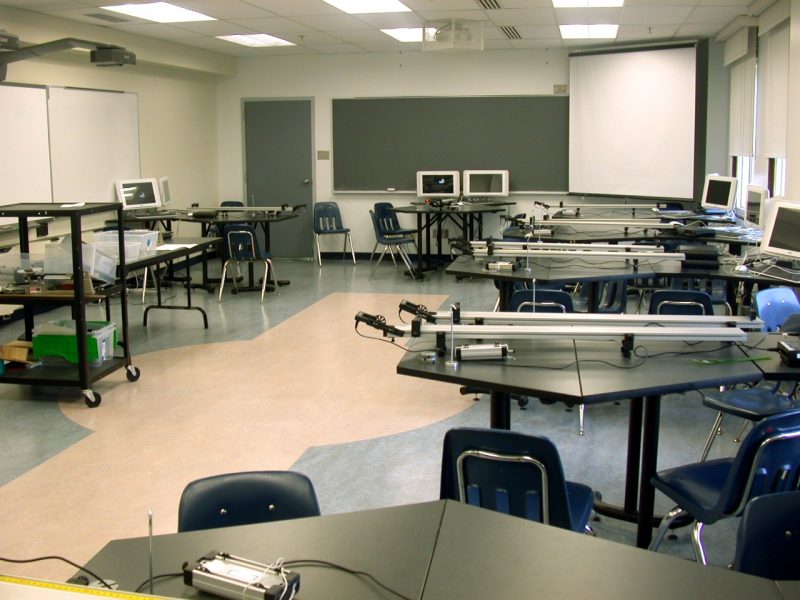 Half-hexagonal table design (custom)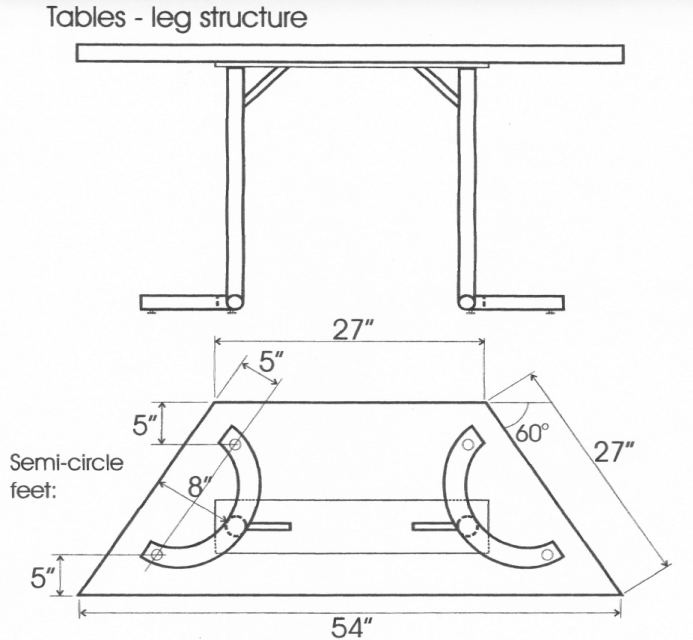 Alternative room layouts