Physiotherapy Technology
Dawson College Health Clinic
Who are we?
Dawson College Health Clinic – Physiotherapy Technology is a learning environment for the graduating students of the Physiotherapy Technology program. Promoting multidisciplinary work, the initial evaluation and the treatment plan is provided by a professional while the treatments are provided by the students under the supervision of a licensed physiotherapist. Clients benefit from this concept by receiving quality care at an affordable rate.
What health issues do we treat?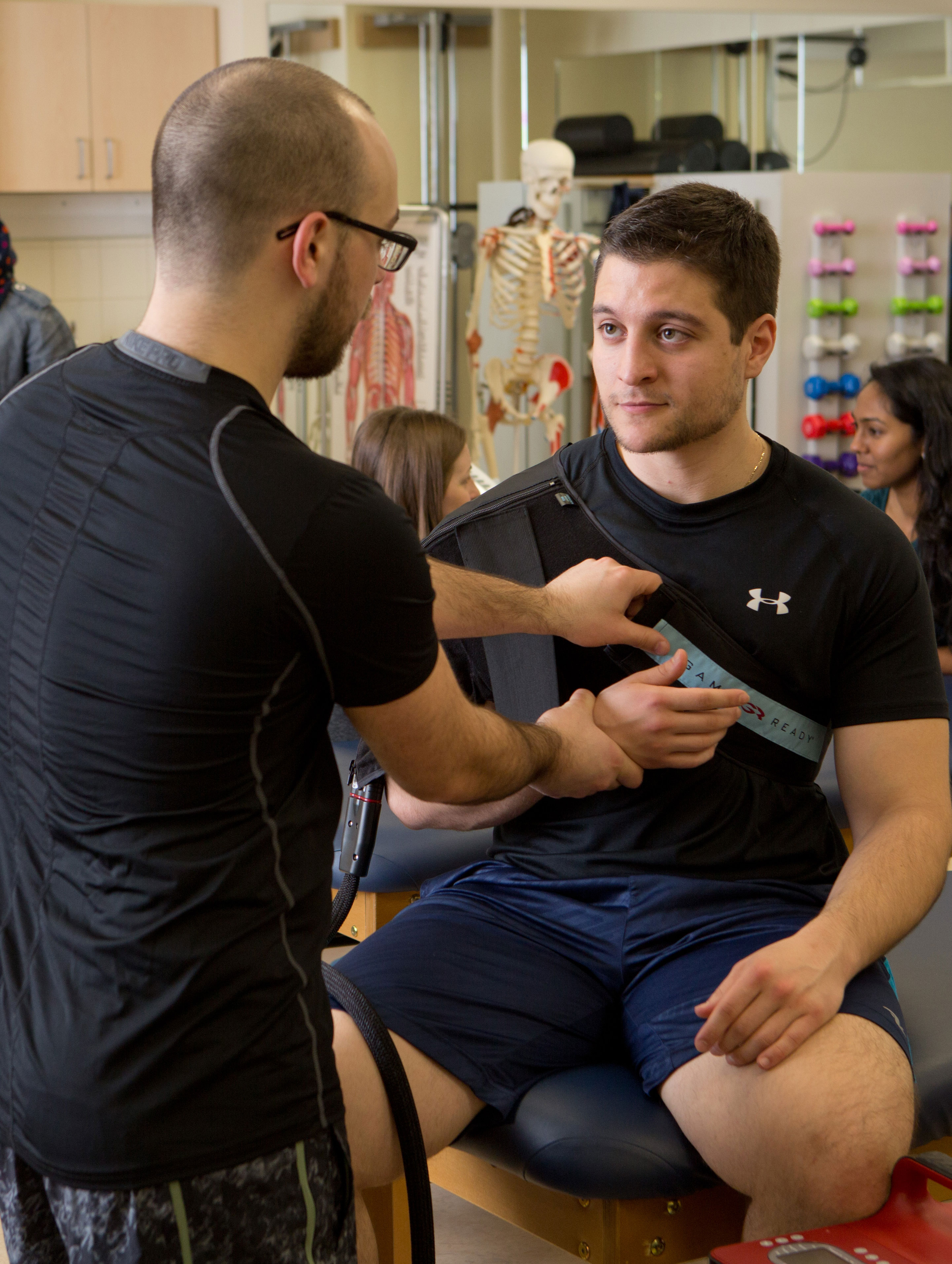 Muscle Pain (Strains and Tears, Tendonitis)
Nerves (Sciatica, Carpal tunnel, "Pinched Nerve", Herniated disc)
Joint (Pain, Inflammation, Arthritis, Subluxation/Dislocation, Capsulitis, Bursitis)
Pain
Loss of Balance
Skeletal/Bone (Post fracture)
Ligamentous (Sprains and Tears)
Biomechanical Dysfunction (Poor Posture)
How do we treat?
As health care professionals, physiotherapy technologists combine in-depth knowledge of the human body with specialized clinical rehabilitation skills to intervene in cases of illness, injury and/or loss of normal function in the musculoskeletal, neurological and cardiopulmonary systems. Their goal is to obtain optimal functional performance regarding a patient's strength, mobility and overall well-being.
Physiotherapy technologists uses multiple rehabilitation modalities such as strengthening and flexibility exercises, massage techniques, electrotherapy and thermotherapy.