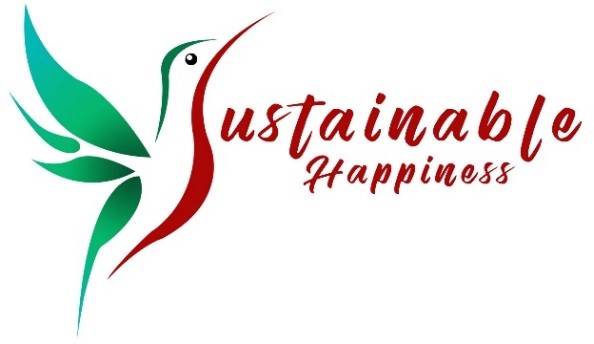 Promoting Well-Being for All, through Sustainable Happiness
The Dawson College Human Resources Department, in partnership with the Centre for Training & Development (CTD) and the Sustainability Office, will offer a Sustainable Happiness Facilitator Training course starting in January. Taught by Dr. Catherine O'Brien, this course will enable participants to deliver the Sustainable Happiness Certificate Program, which will be offered to faculty and staff at Dawson and elsewhere.
The Sustainable Happiness Certificate Program was developed by Dr. O'Brien, professor of Education at Cape Breton University (CBU), and Chris Adam, Coordinator of the Sustainability Office at Dawson College. "The Sustainable Happiness Certificate Program offers a fresh approach to happiness that invites reflection on sustainability issues coupled with opportunities to enhance our quality of life and contribute to individual, community, and global well-being."[1] The knowledge, skills and attitudes acquired in the certificate program are transferrable to personal and professional life. Staff from the Quality Assurance and Planning Office (QAPO) recently completed the program. Kinga Breining of QAPO noted, "I really enjoyed our weekly workshops. We got to know each other on a different level, rediscovered aspects of our own selves and were reacquainted with the nurturing powers of Nature and connectedness. The activities and discussions also helped in creating bonds that have made our office a better, stronger unit."
What is Sustainable Happiness?
The concept of Sustainable Happiness was developed by Dr. O'Brien:
Sustainable happiness integrates research from positive psychology with sustainability. This means that we are not solely looking at an individual's happiness and well-being in isolation from how the choices they make impact other people and the natural environment. Research from positive psychology has revealed a great deal about the benefits of positive emotions as well as measures we can take to increase our life satisfaction and enhance well-being. Exploring how our happiness and well-being are intertwined with the well-being of other people and the ecosystems that sustain us expands the significance of positive psychology. It demonstrates the vital fact that our well-being and desire to flourish can contribute to, or detract from, human and environmental health and well-being. We can choose to live in ways that contribute to well-being for all, sustainably.[2]
Drawing on these principles, Dr. O'Brien created a Sustainable Happiness course, which is offered as an elective in CBU's Bachelor of Education program. Dr. O'Brien has been recognized as an Outstanding Post-Secondary Individual by the Canadian Network for Environmental Education and Communication, and participated in the United Nations High Level Meeting that explored the implementation of the UN Resolution on Happiness. Chris Adam has been recognized internationally for his work in environmental education and sustainability including by the North American Association of Environmental Educators for outstanding service to environmental education. He is a recipient of the National Society for Teaching & Learning in Higher Education (STLHE) College Teaching Award and has presented on sustainability-related topics at over 100 workshops and conferences across Canada, the United States, Mexico and Africa.
For more information on the Sustainable Happiness Certificate Program, or to be put on a waiting list for registration, contact Chris Adam, at the Sustainability Office.
Footnotes
[1] https://sustainablehappiness.world
[2] https://sustainablehappiness.world/faq/