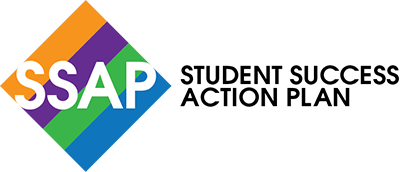 The office of Academic Development funds extra-curricular and in-curricula projects that involve direct student participation and/or takes a new or creative approach to pedagogy and student skill development. For more information about SSAP,  please select the appropriate link on the right hand menu and don't forget to like us on Facebook!!
HAVE A GREAT IDEA FOR A STUDENT PROJECT?
Please be advised that projects must meet the following criteria to be considered:
Project involves students' direct participation-either as participants or co-coordinators
Project involves a new and/or creative approach to reinforcing student skills or knowledge in a discipline or program
Project is conducted in such a way that the benefit to students can be measured or observed
The guidelines below are designed to ensure the smoothest and most efficient management of your project's finances.
Once the project has been approved, the allowable expenses related to the SSAP will be reimbursed directly through the SSAP budget unless otherwise stated.
Please follow the Colleges reimbursement procedure for all of the SSAP allowable expenses.
Keep copies of everything you submit.
Please contact Anne Piggott the SSAP Coordinator at local 1410 to find out more about the reimbursement process through SSAP (including the correct budget code to use).
OFF-CAMPUS ACTIVITIES
All off-campus activities must respect the Off-Campus Student Travel and Activities Procedures.
The following additional measures also apply:
• The health protocol of the site to be visited must meet Dawson's standards. If it does not, the activity will not be approved by the dean.
• If a rental bus is required, the recommendations of the heath authorities, including those for physical distancing, must be respected.
Note
In the case that there has been a budget transfer of expenses, a copy of all project reimbursement request, receipts, proof of payment or signed STEC MUST be submitted with your report. This report is due three (3) weeks after the completion of your project.
If you have any questions or would like clarification of the above, please do not hesitate to contact Anne Piggott the SSAP Coordinator at extension 1410 or by email at apiggott@dawsoncollege.qc.ca.
Note
Only Dawson Faculty and Staff (on behalf of Dawson Students) are eligible to apply for SSAP funds. Please allow two weeks for processing.
Coordinator of Student Success Action Plan - Projects