"Program" Format
The E-learning Community of Practice works using a three—step process: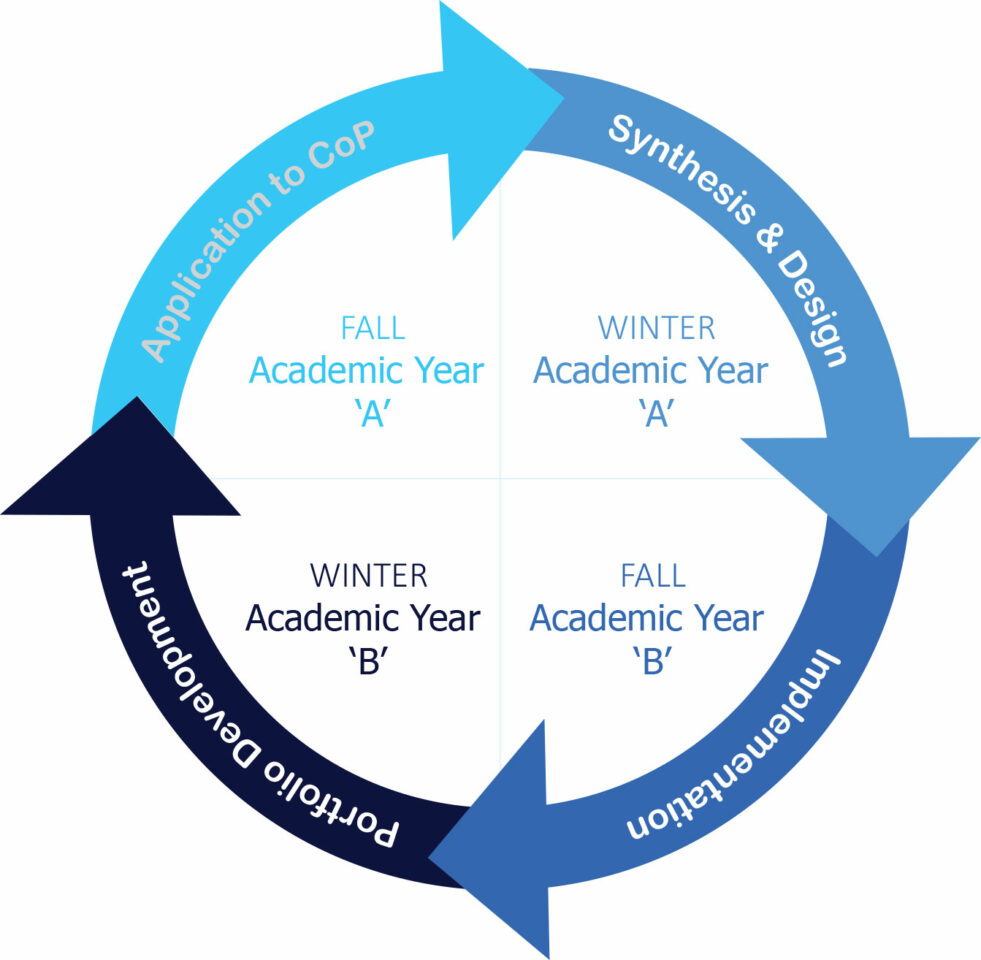 Application to CoP
Application to the CoP in October
STEP 1: Synthesis & Design
The Community of Practice (comprised of Fellows, CoP
Coordinators and Educators) meet synchronously every
2 weeks for critical discourse, reflection and practical
application to assist members to develop a meaningful
and enriched blended course or activity based on best
practices outlined in the literature.
STEP 2: Implementation
Using knowledge previously gained, Fellows finalize and
implement the blended activity or course that was
developed during the synthesis and design stage. Data
is collected and the experience with the blended activity
or course is documented.
STEP 3: Portfolio Development
Fellows develop a portfolio summarizing
their blended activity or course, as well as
knowledge gained. This knowledge is then
shared with present and past members of the
E-learning community of practice.